If you're feeling tired in a race and cave to sneaking a peek behind you, if you see this man behind you it should act as a swift burst of motivation!


(Image Source)
Fauja Singh, at 100 years old, recently set the World Record for being the oldest person to complete a full marathon. This was done last week in Canada's Toronto Marathon. (Actually, what's really cool is you can read a first person account of Singh's journey because the rocking Christina ran alongside him for a part of it, so go check her story out!)
You see, that's where I want to be when I'm 100. Actually, let me correct myself; I've said many a time in regards to the ever-increasing life-expectancy: "I only want to live as long as I can still be 'me.'" Read that as: I can still run and relish in snarky, sarcastic humor.
So, IF I make it to 100, I better still be kicking and living in sweating running clothes…just saying. So, to those who feel they can't do something and set limits on themselves, take a look at Singh. What I find even more incredible about his story is that his FIRST marathon wasn't run until the spry age of 89. You see, it's never too late to turn to the 'running side' and become one of us crazy masses. It also proves you should keep challenging yourself and setting new goals, step out of your comfort zone.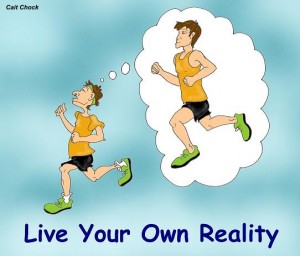 His time for this century-aged marathon was 8:11:05; interesting to note that in completely the Toronto Marathon he also established the records for 100-agers in the 100 meter, 5000 meter, and five other distances along with the 26.2 miles. His sights are ever looking forward and up next is of course the grand-daddy of them all: The Olympics.
Juuuuuust hold it…he wants to be a member of the torch relay for the London games. 🙂
1) How old do you hope to be?
2) Do you plan on running/being active up until that last sleep?
You bet, if I can't I may just go senile.
3) Most inspirational thing/person/quote/etc. that you've seen or heard of lately?
4) Do you have a current goal you're working towards right now?
Related posts: