Sunday is comic time!! All about the Runner's Strip today…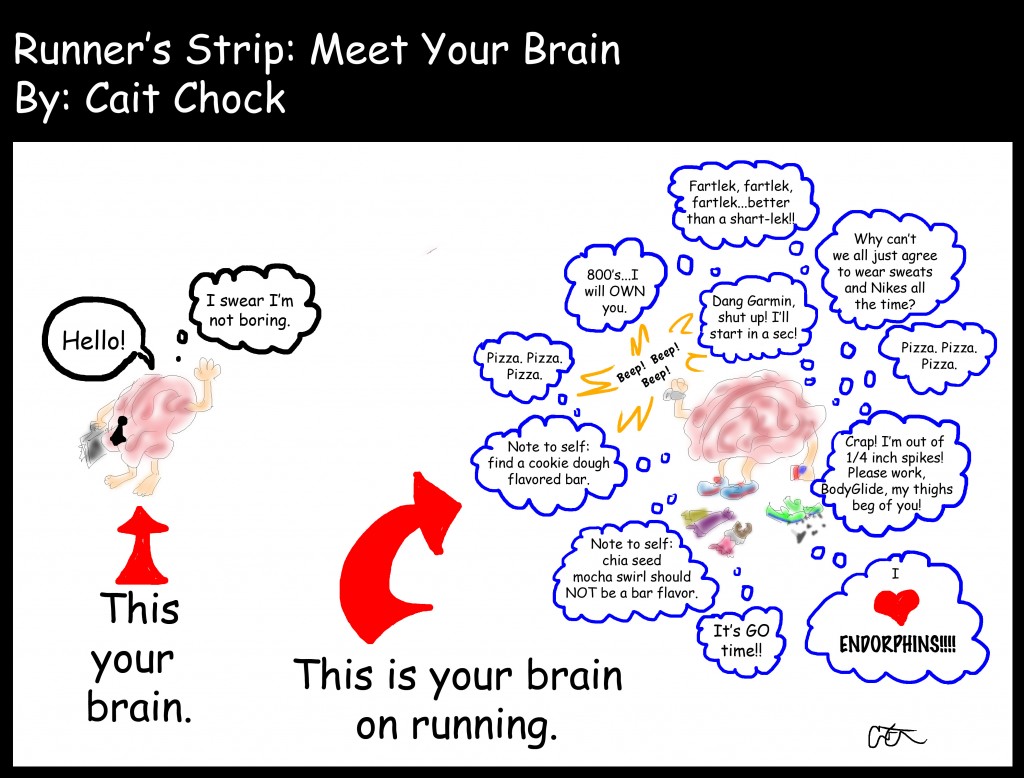 (Click image to enlarge)
In case you missed our last comic, revisit Runner's Strip: Twitter Addict.
Hope you're having a great weekend!
1) What's the last geeky running thought to pulse through your brain?
2) How did you spend your Sunday?
3) Corny joke time…if you have one, spill it! 😉
Why did the elephant bring toilet paper to the party? …Well, he was a party pooper of course!
I like this one better: Why did the runner shove some toilet paper in their sock? 😉
Related posts: