Sunday is comic time!! All about the Runner's Strip today…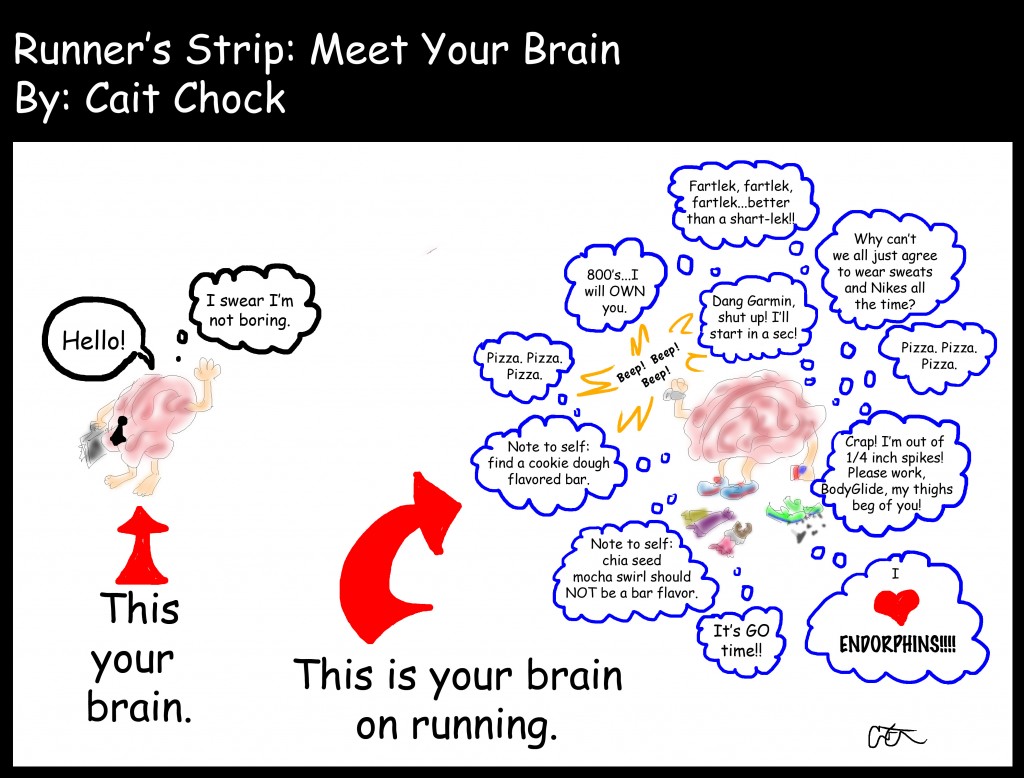 (Click image to enlarge)
In case you missed our last comic, revisit Runner's Strip: Twitter Addict.
Hope you're having a great weekend!
1) What's the last geeky running thought to pulse through your brain?
2) How did you spend your Sunday?
3) Corny joke time…if you have one, spill it!


Why did the elephant bring toilet paper to the party? …Well, he was a party pooper of course!
I like this one better: Why did the runner shove some toilet paper in their sock?

Related posts: