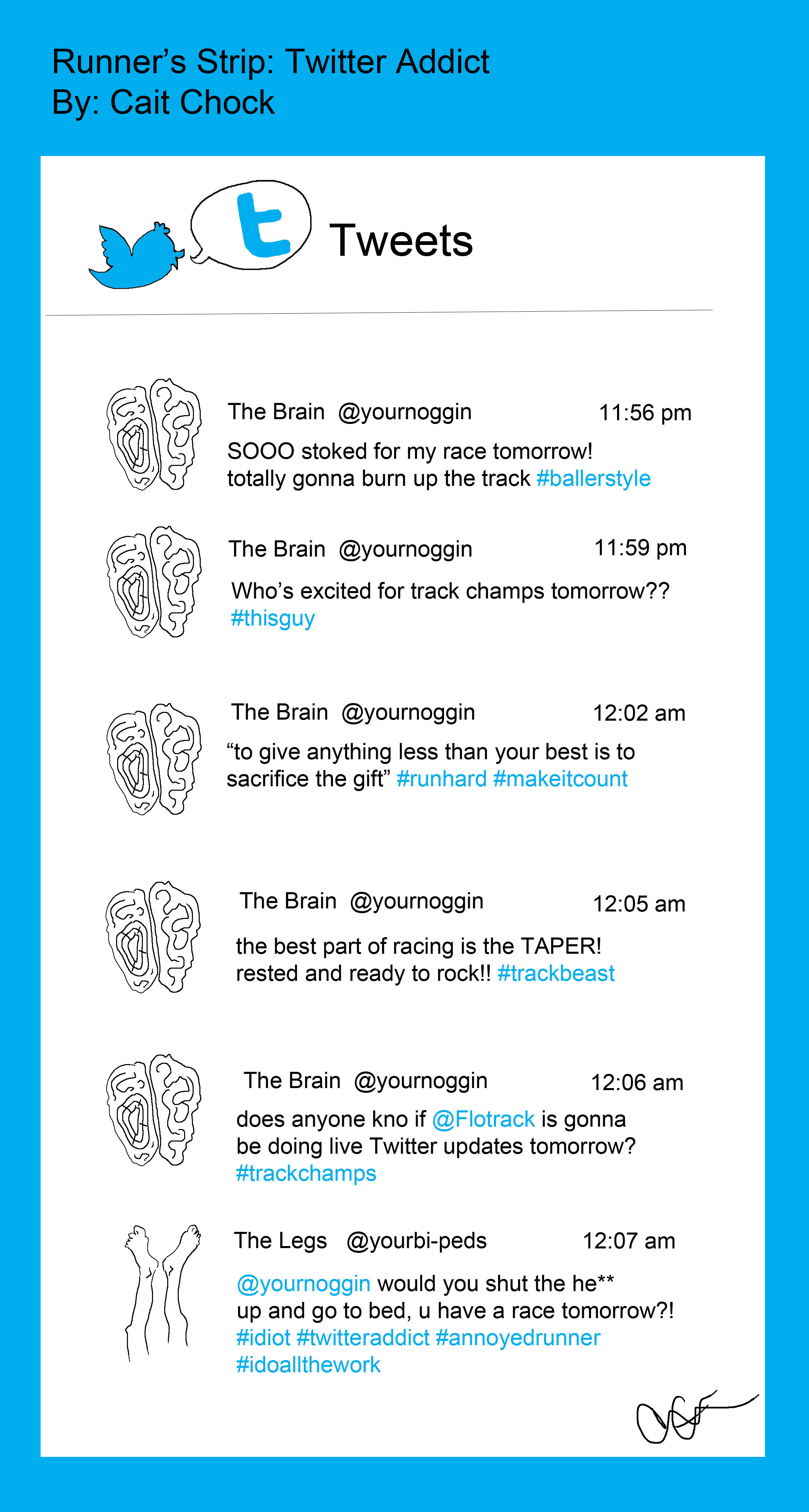 This one goes out to all you social media update-a-holics.

In case you missed our first Runner's Strip Comic and other fun cartoons, catch up HERE!
1) Do you use Twitter, Facebook, Pinterest, DailyMile or any other types of social media sites?
Twitter, Facebook, and Pinterest…do feel free to follow me.

2) Which sites do you use the most and how often do you update?
Facebook…such a time sucker! But I'm not one who updates every hour and goes crazy.
3) Do you find it hard to fall asleep the night before a big race or workout?
Nerves and excitement have a way of doing that to everyone, and I once heard that it's the night before the night prior to your big race that really matters how much sleep you get…if you can make sense of that. Pretty much count on being a little antsy pre-race night so be extra diligent in the snooze department two nights out.

Related posts: