A baby sits on the track and watches his mom run in circles. To the infant it's nothing more than splotches of color, the reds and greens, the lights and darks, the shadows growing longer as the sun sets.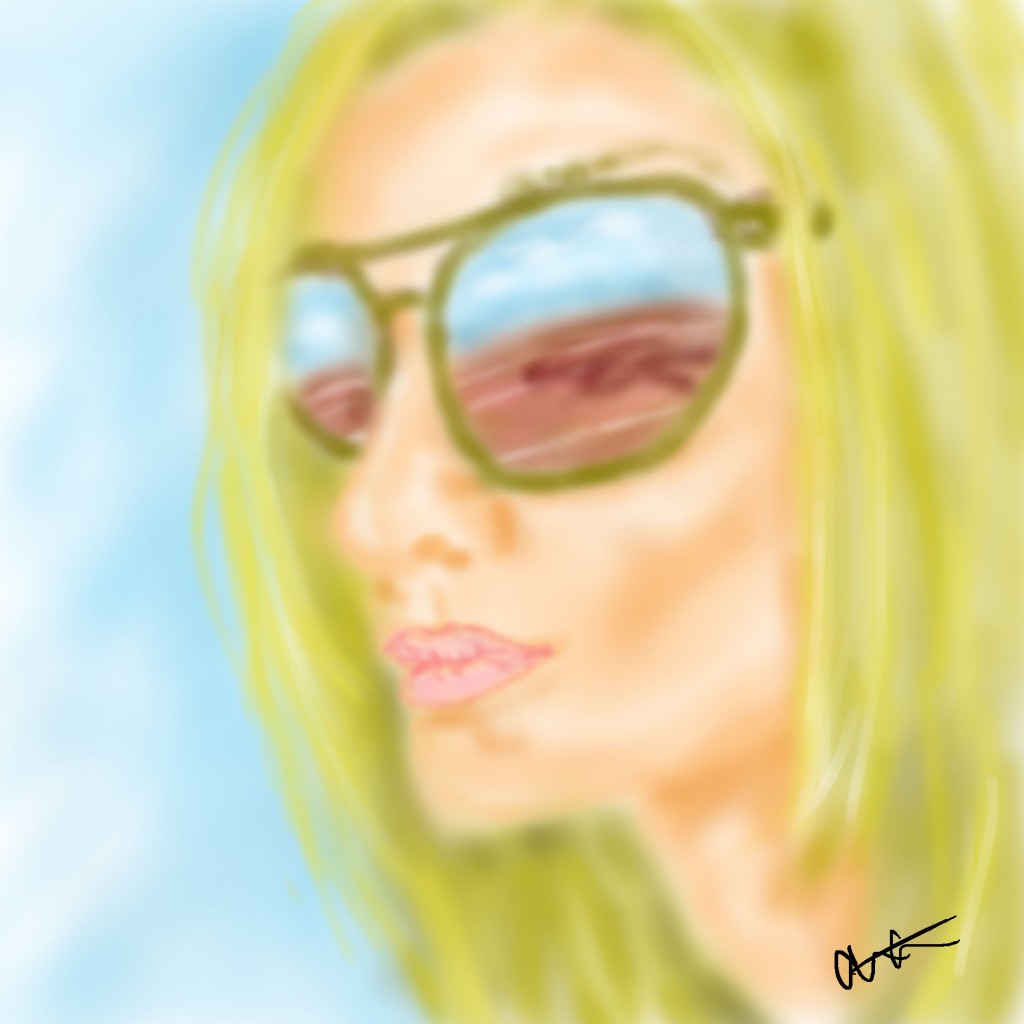 As a three year old, this child now plays in the long jump pit while his mom runs in circles. This time though he is more concentrated on the shovel in hand and the sandcastle he's building in the 'sandbox.'
As a nine year old this boy waits eagerly for his mom to finish up running those fast circles, the part she calls her 'hard running.' He watches her cross the line of her last interval, her slender form bends forward for just a moment before she again stands upright. He rushes towards her, she looks to him and smiles, "Ready?" He merely nods the approval and then they both take off running a few circles together.
Now a twelve year old, this boy has his first pair of 'real' running shoes. He's even been able to run a whole mile…which seems like an epic distance in his mind. He now looks to the track not just as a blur or reds set to green, but with dreams and goals stamped between those lanes. He likes to look at the big number ONE in lane one; he likes to think that number is meant for him alone.
At fourteen he's learned that this running in circles is hard business. There is much more to it than merely wanting to win, and to carry out those 'secret messages' calling to him from lane one he's got to be willing to run even when he maybe doesn't feel like it all the time.
By seventeen he's had tastes of success, they've made him only hungrier for more. The victories are sweet, the PR's even more-so but his eyes are focused ahead on what lane one has in store for him.
At twenty this man has moved through the usual levels of running; college has treated him well. He's not the fastest on the team, but he's not the slowest either. He is unsure of what the future has in store for him, but with running he is sure. The tracks are always the same regardless of where he is, what he is, and whatever 'life' has him doing. Track and running are nice constants.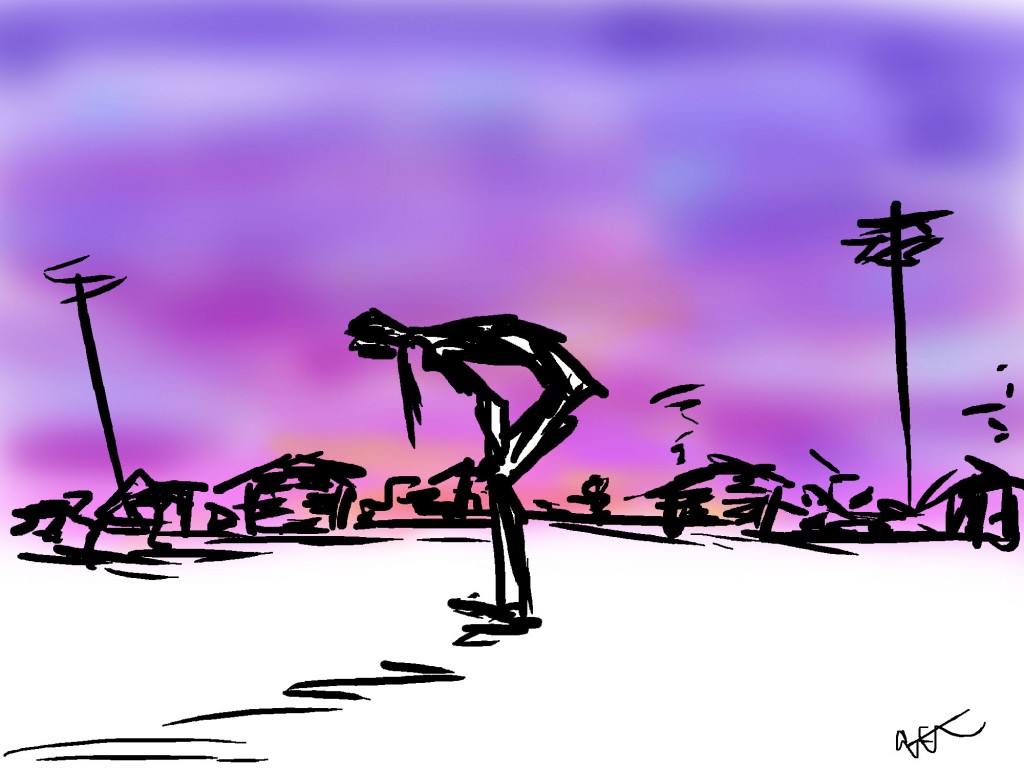 By thirty this man has been world traveled; though he's always had his running shoes packed as carry-on. Yet his favorite place to run is the very same track he used to sit and watch his mom run circles around; his home track. When he can he goes there and can still watch his mom run circles, though now at a slower pace. He joins her and does his own 'hard running' but they always convene for a few circles together at the end.
Now forty-three this man runs circles around a track; there is the beginning of a paunch on his stomach. When that actually appeared is still a bit lost on him, it seemed like it wasn't there last year; though he knows this is in 'runner' comparison and he still gets called string bean by his work friends. He pants his way through the last interval, crosses the line, bends forward slightly for just a moment, rises and casts a glance at his baby girl sitting on the track.
He is now 80. He runs in circles around this home track of his; he doesn't run with a watch on, he doesn't care about the time, just the action. He is drifting far into the outer lanes, it seems over the years he's felt more comfortable in lanes five through eight, he reserves lane one for the faster runners. The young bucks with dreams in their eyes and heck bent fury in their legs; he likes to watch them and remember what it feels like to be chasing. But he's the only one at the track tonight. He closes his eyes and then he's not alone; his mom is running circles around the track, his daughter is zealously chasing after him with shovel in hand, and they are all home.
1) Do any of your parents run, or anyone else in your family?
2) How old were you when you were able to run a full mile without stopping, and did you think it was a distance of epic length?
I was probably in Junior High before I could cover a full mile, and I honestly thought that if a person ran a WHOLE mile a few times a week they could win the Olympics. 😛
3) Today's Olympic Trials related fodder…so it sounds like the tie-breaker for third place in the 100 meters is coming down to a coin toss. What say you, and how would you be feeling if your Olympic Team dreams were dependent on the flip of a coin?
Seriously, a coin toss? In my mind this seems pretty wonky, one of the things I really love about running is that usually you can't 'luck' your way into something like a win, a PR or the Olympics…but dang if you were waiting for a heads or tails in that position you better HOPE you'd have luck!
Related posts: