A headline jumped through my screen, grabbed this runner around the around the neck and choked out a laugh, smile, then grimace from me in that order. 'I Love Quarters.' Now obviously all of our minds went right to track quarters, at this point we're all so far brainwashed that there was no question what the topic was about. You say you love quarters, eh?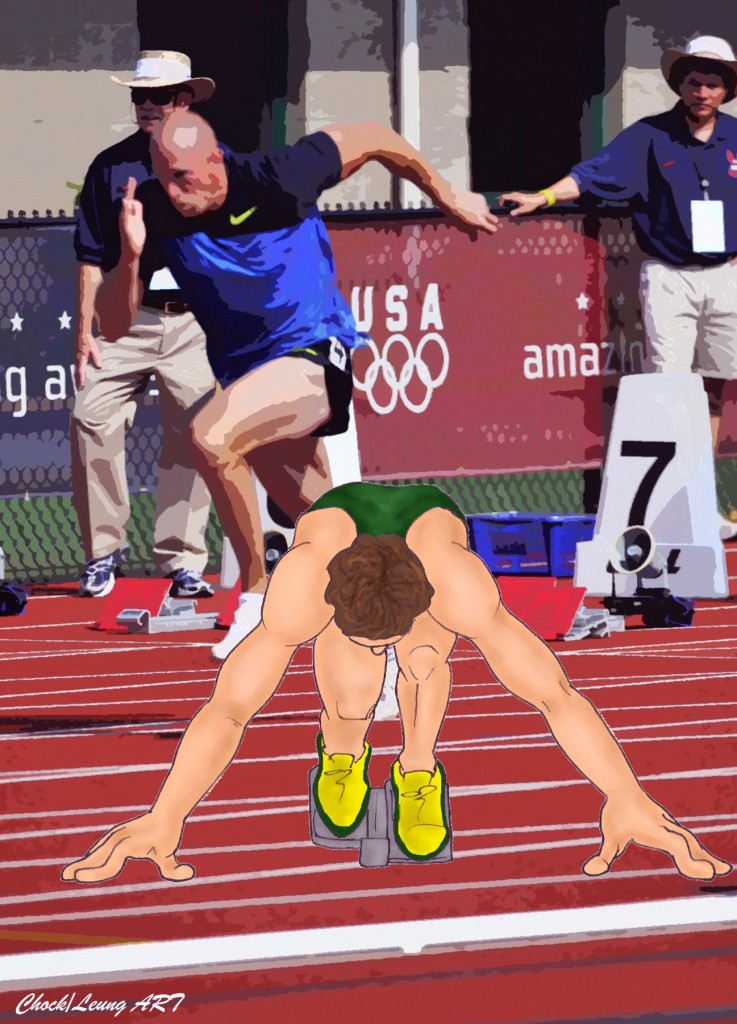 Okay, to be fair to the Running Times article quarters ARE great and yes, we all know they can hone your speed. Often times the workouts we dread the most are the ones we need to do the most…but to actually go and declare that we love them, well I don't think I could go that far. I know there are people that could, but me, I'm more in love with my long runs and tempo runs.
When I think of quarters I, just like the author, am teleported back to my high school years. What is it about high school and quarter mile repeats? It seems like across the board those are the workouts we all seemed to do all the time. Not saying they don't work, but just a funny observation there.
The article does a great job of exemplifying how there are a few ways to attack quarter repeats depending on your event and what you're trying to accomplish, I won't rehash it all here because Coach McMillan knows his stuff and is probably surely a better resource than I. The only thing I will add is that the quarter workout I recall doing the most my senior year of high school was 10 x 400 with 1 minute recovery jog between each. For a girl with NO speed they were literally all out for me from the get-go but the goal was to run them at my mile pace.
Did I declare my love for them at the time, well, I wouldn't take it that far but I do believe they helped a lot. Speed was always my weak point, I already had the endurance, and for the high school level this workout isn't all that complex but one I feel will get the job done.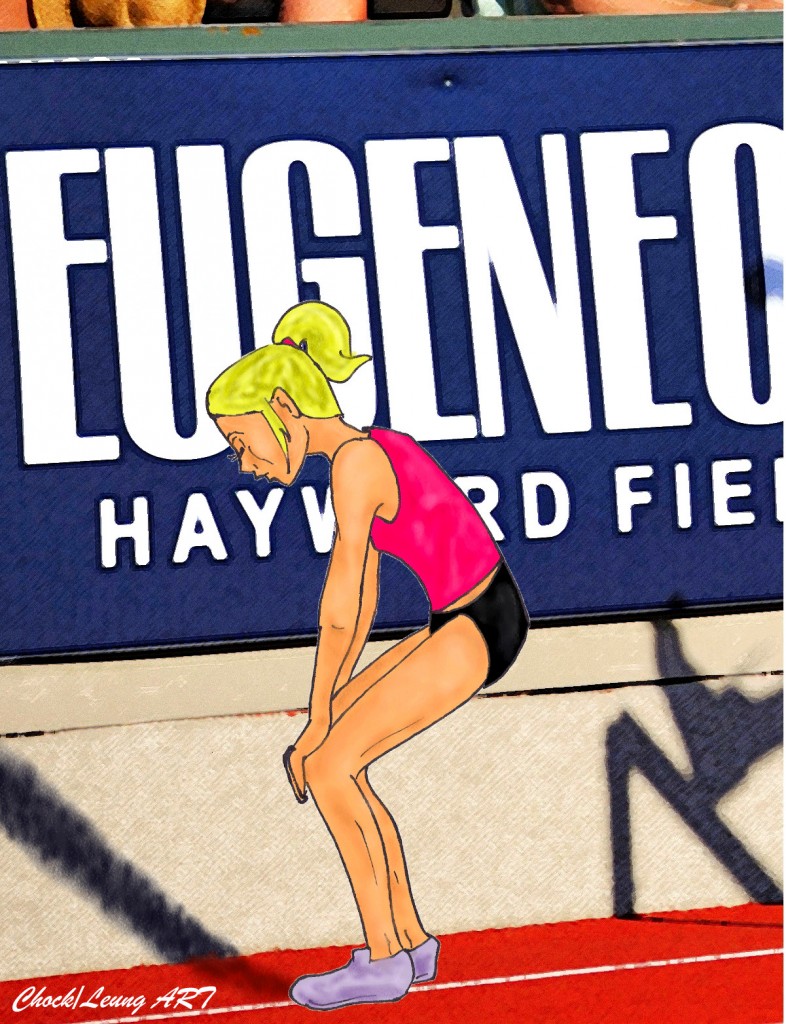 All that said, quarters make my stomach churn and my face get all twisted up in anticipation…so not of the butterfly variety. Instead, here is my love letter to quarters:
"Dear Mr. 400 meter,
I really wish I could be your best friend and join your cool clique of runners who have an ongoing love affair with you. You know, the fleet-footed speedsters who make rounding the bend and hitting that extra gear look beautiful and effortless. The ones who devour the track with their silken smooth legs, but the same fierce legs with definition like none other. The muscles that are powerhouses pumping full throttle just below the skin. The athletes who can actually get out of a set of blocks and not just face-plant into the track when they take off.
But I'm not, I won't try to fool anyone, you'd out me as a poser. But I try. The first 100 meters for me is the hardest as my body is trying to grapple with the shock of attempting to sprint. The second 100 meters feels the best, it's the point where the shock wears off and the lactic acid onslaught has yet to begin…but we all know it's coming. Passing the 200 I promise my body I'm half-way done (let's not think about the other repeats, duh) but the legs are starting to realize that my body has instantly gained 300 pounds…hold it together fatso. The homestretch my mind and body are at war, my eyes are locked on the finish and I promise the misery is almost done, but my body begs to differ. I'm plowing through a load of sand trying to finish this d*** quarter. The last 50 my mind drifts to the split saying, "This better be what I want it to be, all this suffering BETTER yield me results or there will be h*** to pay.
I don't love you, and I'm sorry to be so blunt, I've found honesty works best; I love you when I'm done and the workout went my way, but in the end I still know I'm a poser when I step onto the track and go into 400 repeats.
Ambiguously yours,
The Arty Runnerchick"
1) Quarters…love them or hate them?
2) If you ran in high school do you also seem to recall an insane amount of repeat quarters as the basis of nearly all of your workouts?? Hehe.
3) If you do quarter repeats what's your usual workout? If you don't, what kind of workout do you do that is geared towards working on your speed?
4) If you have something, a particular workout, that you really don't love but wish you had more of an affinity for, what is a short little bit you'd like to express to that workout in the manner of my little love letter?
Related posts: