I'm a runner, I'm injured, I'm not held accountable for my actions.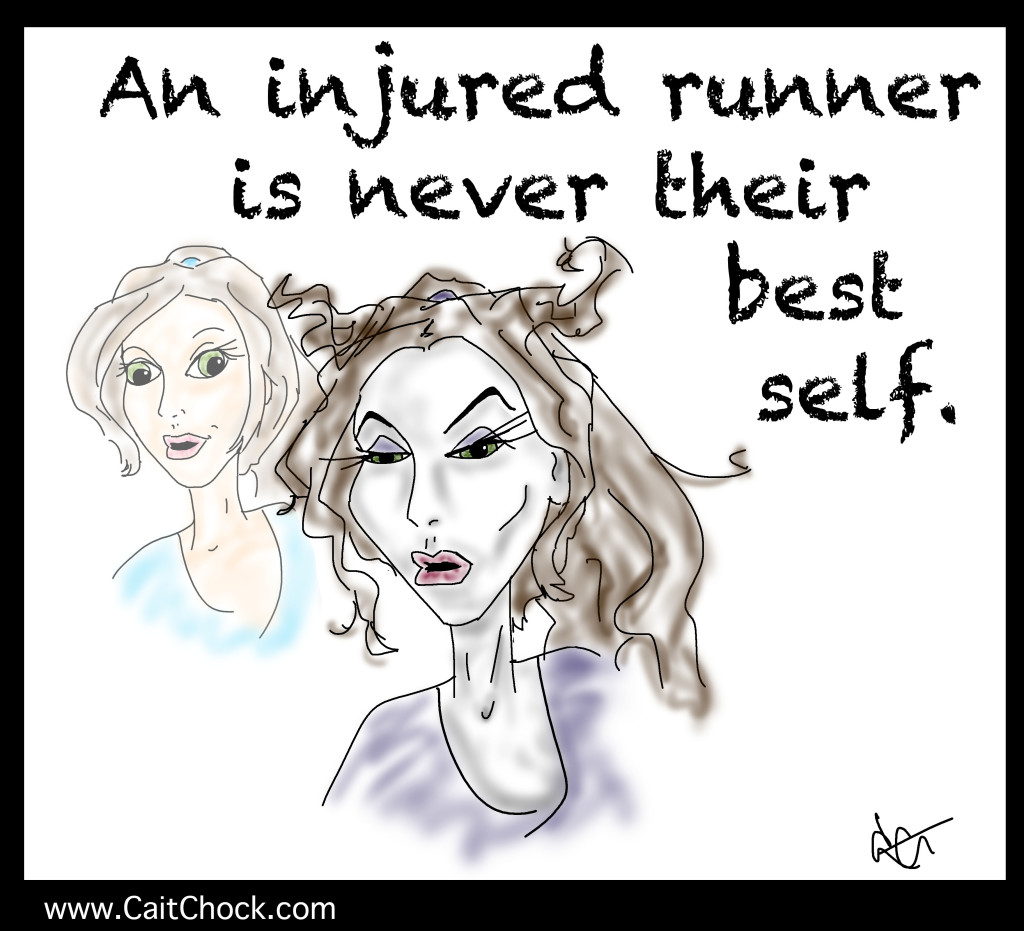 I'm pretty sure this would hold up in court. A runner deprived of their endorphins isn't quite themselves. Be warned, handle their delicate psyche with care…
———-
Staying POSITIVE through an injury is the only way to get through it…my post HERE is all about that.
More post ALL about INJURIES
Posts for CROSS-TRAINING (trust me, cross-train while you're injured so you can come back to running stronger! doing nothing will be a cold slap of reality…take some of the sting out. 😉 )
When not injured, sometimes you need to remind yourself how lucky you are. Don't take your running for granted.
———-
1) The last time you were injured, what was a 'casualty' of war?
I may or may not have bitten a few heads off. 😉
2) If you're injured right now, you're allowed one vent sentence. Then follow it up with a positive affirmation that will get you through your injury.
3) For all you NOT injured, write a sentence on how you're GRATEFUL for your ability to run and remind yourself never to take that for granted.
Related posts: