Who are you up against on race day, the clock or the runner next to you? Everyone goes into a race with a different goal, be it just to finish, to be a scoring member of their team, set a PR, or go for the win. The funny thing with racing is that, contrary to what some may think, it's NOT always a test of who is the fasted on the given day. There is a strategy behind all this running in circles. (okay, or running on the roads or cross country courses…hehe.)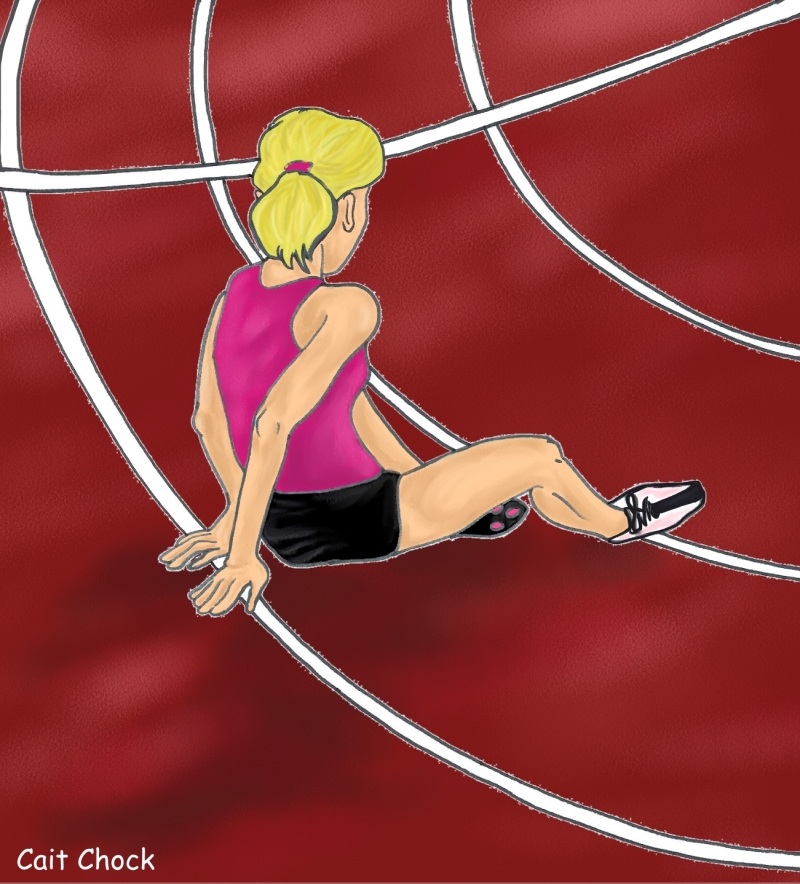 There's a good read up on Running Times: "Chasing Vs. Racing" that highlights just this fact. Depending on what your GOAL is for the race the way you approach it is going to be very different.
* The clock. If you're jut going out there and chasing a PR, you may not necessarily be concentrating on who else is in the field, you're thinking more about yourself. Sure you can use the other harriers to your advantage and let them pull you along; there is no better way to zone out than to latch on and let others do the pacing work for you.

* The competition.
Vying for the win could mean that time really doesn't matter; prize money and titles on the line could mean you're crawling at the beginning, each runner sizing the others up, playing a game of chicken, and waiting to see who makes a move. Here is the strategy we talked about. In
the article
Diego Estrada running for Northern Arizona said it nicely, "The stress and anxiety kick in during championship season, and you're second-guessing yourself because you know it's going to be tactical."
What are those tactics? Sure there's waiting until the last lap and finding out who has the best kick, but there are also surging techniques, and in a Prefontaine type style there are the lone soldiers who refuse to sit behind a dawdling pace and press it from the gun. The question is then if they will pay the price at the end and be out-kicked by a runner who was more conservative or sat behind them and let them do all the pacing work. There is something to be said for having patience and being confident enough to not go out guns blazing from the start…we do know negative splits work well for the body.
Sure, you may not be up front and in the position for a win but there could be plenty of other stakes on the line; you're on a team and want to be a scoring member this time, it's your first attempt at a new distance and you're not exactly certain how you'll be feeling or how you should best approach the race. That's why going into a race with a couple strategies is important; find out what each race means to you, what your own personal goal (or multi-goals) are, and then plan for what could happen based on the variables:
* The conditions
* The competitors and the moves they may make
* How your legs are feeling on that day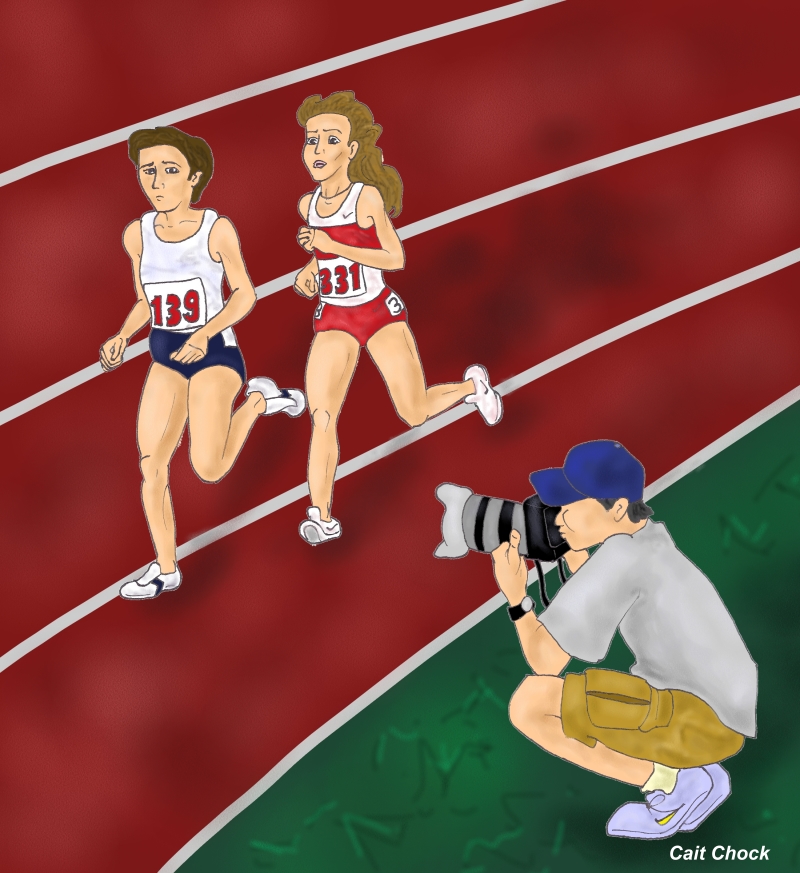 There are no sure things in running, racing, and life. Be prepared for what 'could be' and then be ready to roll with the punches.
1) What are some of the main reasons you race or goals you have going in? (ie: time, place, etc.)
2) How do you approach the race given your goal, do you come up with a strategy beforehand or do you just 'run'?
3) Readjusting your goal or plan during a race can be difficult but necessary at times; was there a time you had to do that and how did you make the call?
Those days that you take off and the legs feel like lead, you know it's not going to be pleasant; in those times it's easiest to find a person and hold on…try not to lose contact and take your mind elsewhere…just don't let a gap between you and them occur. You may not get the PR you set out for but you can still salvage the race.
4) What kinds of races do you prefer, the tactical ones or the ones where you are going after fast times?
I hate tactical races, but mostly because any time I race I'm the person with NO kick. 😉
5) Even if you just race to run and have fun it's nice to have some goals too! If this is you, why are you excited to be there at the starting line and then finish?
Related posts: