A runner's mind is filled with lies. We live in our own sort of warped reality. I've talked a lot about how lies are our little coping mechanism so we CAN stay dedicated and motivated to keep reaching our goals. That lies can be a good thing.
The thing is though, not all of those lies are created equal and it's important to know which lies you should be 'believing' and when you need to be truthful.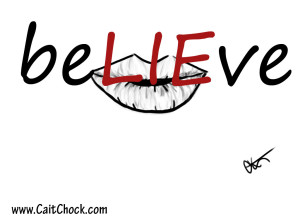 Good Lies

* Midway through a workout: "I'm only doing 1 more repeat, don't worry brain!"
* About to start a workout or at the starting line: "It won't really hurt, I swear!"
* In moments of motivation lulls to just START running: "Just run for 5 minutes, if you want to stop then you can.
These are the lies that help us tune out the pain and call our brains out when they're just being lazy. These are AWESOME lies and the ones you should be blasting from a megaphone because they're coming from your inner rockstar runner. The runner who wants you to achiever your goals…believe everything they say, those lies will fuel your greatness.
Bad Lies

* Mid-workout brain chatter: "You can't keep this pace up."
* Starting line: "Holy crap, I don't belong next to so-and-so, they're going to kick my butt!"
* Mid-race: "They just surged, they must feel way stronger than me…I'm just going to let them go."
These are all the things that weak, insecure, tired, lazy, annoying, complaining brain likes to shout at you. These are remarks your rockstar runner persona needs to refute and call-out as lies. "I am stronger than I think. I belong at this starting line. A race isn't over until the finish line and I know they hurting too, I just need to hang onto them."
Dangerous Lies

* Mid-workout: "What was that POP? I'm sure it's nothing…I think this pain will just go away in a second…"
* After 6+ days of feeling like total sh*t and workout times getting progressively slower: "Just suck it up…I'm DOING this long run/workout exactly as was planned 4 months ago."
* In life: "It's totally okay that I've only slept 4 hours the last five nights and been existing on Sugar Daddies, Ramen noodles and Diet Coke."
You get a runner, heck-bent on proving their toughness and combine that with our own 'stupidity' ("It doesn't hurt THAT bad, I can surely make it three more repeats!") and that's when things get ugly. Injuries, Baby, injuries. Runners are always riding a fine line between good pain, bad pain, when to push, when to ease back, and to our credit it CAN be incredibly difficult to distinguish 'right pain' from 'wrong pain' and from there the degree of 'wrongness'. I'm sure that reads like jargon to normal people, but runners totally GET exactly what I'm talking about.
The thing is, runners usually have to just learn the hard way and suffer through times when they've made mistakes to LEARN. Eventually you'll come to find it's better to err on the side of caution. It doesn't make you mentally weak or a lame-o runner; in fact it takes more self control and confidence to hold back and issue that self-restraint.
Think of it this way. You're running and mid-workout you definitely know something is off.
Option 1: Either slow down to a pace where you don't feel the 'bad' pain or pull the plug on the workout entirely. Follow it up with some easy days and you'll be right back into training mode after.
Option 2: Grit your teeth, finish the workout come h*ll or high water. You limp through a cool-down and the grimace never leaves your face. You ice like a mofo the rest of the day, chomp Ibuprofen like they're Smarites and pray you'll somehow go to bed and miraculously be fine.
What scenario do you think wins out?? Finally, what's the WORST thing that could happen if for some reason you could have finished the workout and been fine after? The running police won't come and yell, "SLACKER!!" at you.
Just keep working hard and remember training works on the law of averages, that single workout isn't going to ruin your entire build-up to your Championship race.
Why it's Hard to Admit a Dangerous Lie is Reality

On the flip side, runners sometimes grit their teeth through the 'bad pain' because they are afraid that if they stop they're going to lose the ability to PUSH through the 'right pain'. I know you know what I'm talking about because it feeds right back into the GOOD kind of lies.
Running hurts one way or another whether you're injured or not. You can't let your mind actively be looking for excuses to stop. So naturally there is the fear that if you pull the plug on a workout one time, you'll start a chain reaction that results in you never being able to finish a workout. This does happen, and it's mental suicide for a runner but here's the thing…
…it works on a case by case basis and for lots of runners this fear of 'losing the ability to push through pain' is irrational. So, be honest here…you DO know good pain from bad pain, you DO know you can push through good pain, so in those pinnacle moments of needing to decide if you need to stop or not, listen to your gut.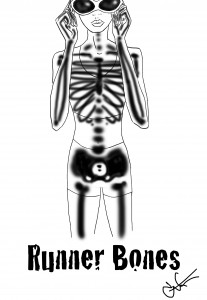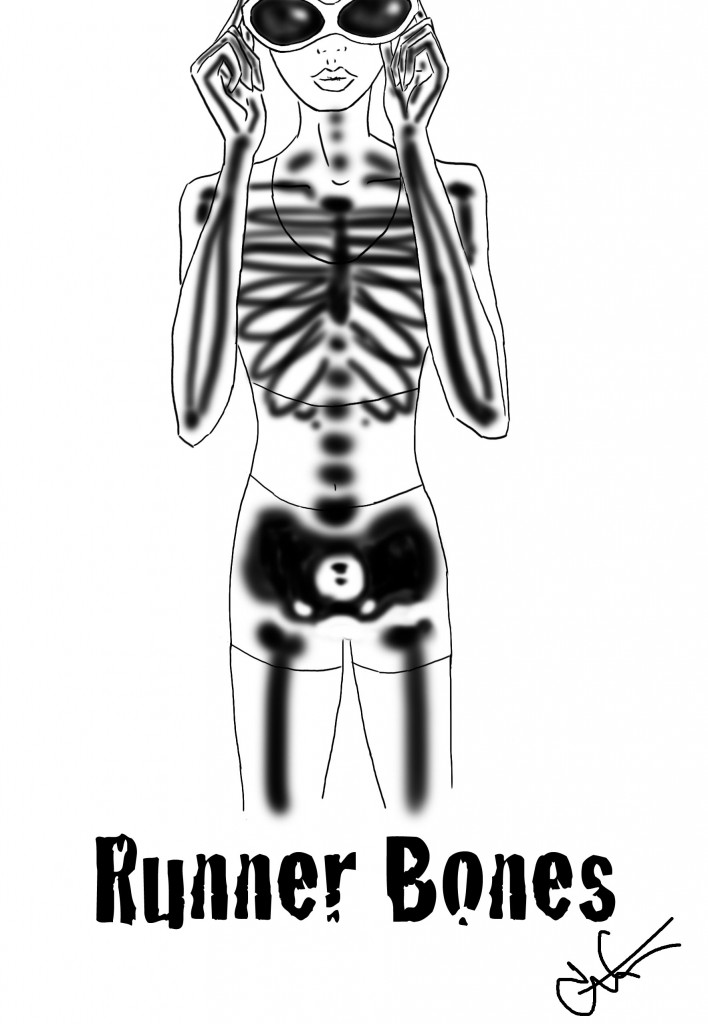 If your bones tell you you're in danger of really doing damage, stop. It's not worth it. You can't run at ALL if you're injured.
The same goes for a runner who refuses to acknowledge they need to ease back and give their body some rest rather than keep pushing, and keep digging themselves into a hole. Again, all those fine lines, but if you're experiencing chronic fatigue for a week or more, you need to adjust.
Training routines aren't concrete and always need a degree of flexibility. Flexibility goes both ways, sometimes you need to push yourself harder but other times you need to know when to scale back.
Don't dig a hole so deep you have to take a full-on break. Sometimes a few easy days will do the trick and breathe life back into those legs!
Wow, so many lies!! You see why I said we live in a warped runner reality, no?! But be smart.
Tune into the good lies and believe them with all of your heart. Then be secure and confident enough in yourself to recognize the bad lies for what they are and face the real truth.

——-
More posts on CONFIDENCE
More posts on MENTAL TOUGHNESS
More posts on INJURIES
——-
1) What's a good lie?
2) What's a bad lie?
3) What's a dangerous lie?
Related posts: