Runners are tough, we thrive under challenges.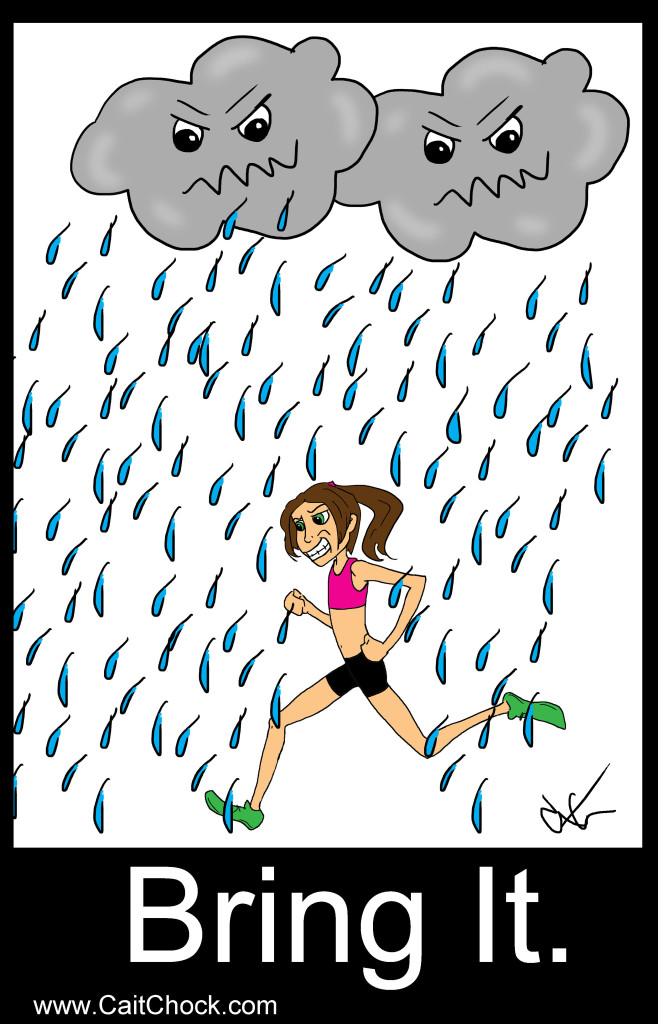 —–
Need more reasons why runners are tough? No shortage HERE, HERE, and HERE!
More cartoons HERE!
—-
1) What challenge are you working towards?
2) What is a memorable horrible weather run you have?
3) How do you make it through really though moments in a run?
Tell myself to make it 5 minutes more…just keep going.
Related posts: