Hello, my friends! I've been busily working away on 10 new pieces (11×14) that are currently showing in two locations in Sacramento, CA. Six of my little waifs are at Details Salon and four others are on exhibit at Little Relics Gallery.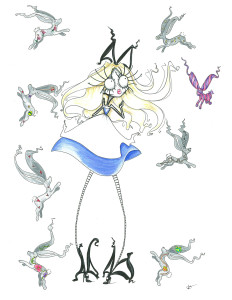 For all those local or nearby, I urge you to pop in and say hello to Alice and a few of her other friends. Not nearby? Don't fret…for I am offering LIMITED edition prints of each of these. Here are three of them and I'll continue to share the others both here on on my Instagram @caitchock [so do follow me there, if you've not already 🙂 ]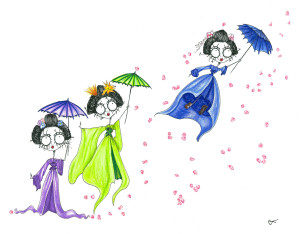 To ORDER, simply drop an email to: cait@caitchock.com and I'd love to send one of my special prints your way.