It's 'easy' to run fast when everything is going right. Ideal conditions, you're hitting perfect splits, the legs have POP. The thing is though, the real test of a runner and their mental toughness is how they respond to all the other days.
There will workouts in heat, wind, and rain. Runs where, for whatever reason your legs just don't 'show up'…they are flat. Other times you'll be left gutting out a really tough workout but forced to run it solo. But you can't take those things as EXCUSES. FACTORS, certainly, perhaps you'll have to adjust the workout, but don't start looking for a cop-out.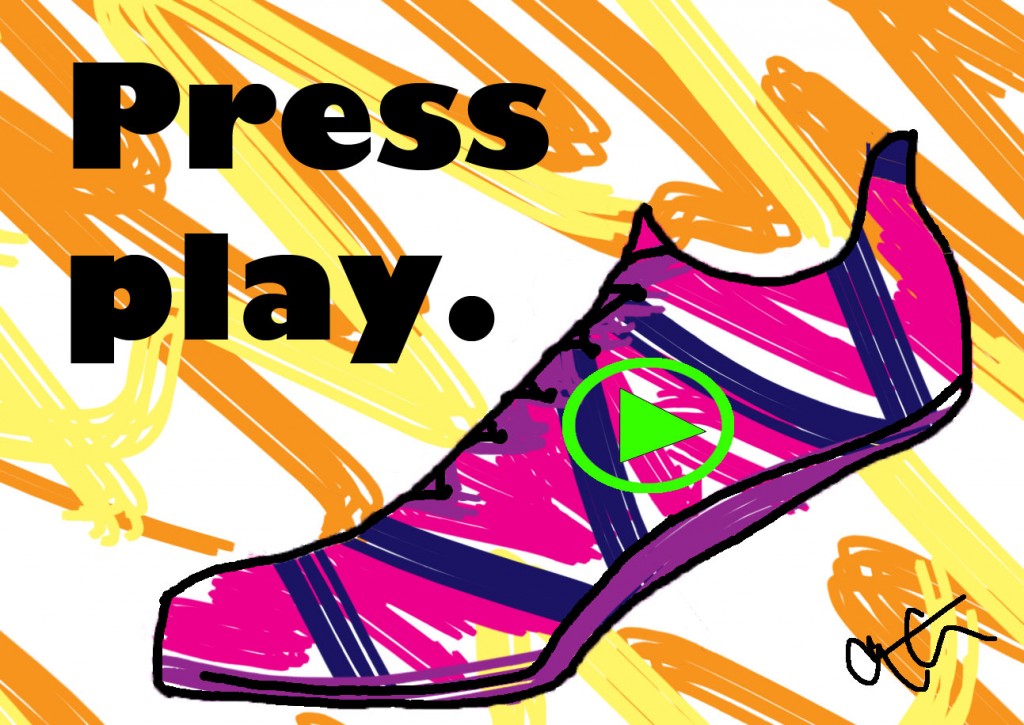 See, your mind is an expert manipulator. It's already looking for ANY kind of excuse, viable reason to tell you to stop this silly running, ease up, slow down, cut yourself some slack. A runner's constantly working against that sort of ingrained human trait, to push past the limits the mind is imposing on the body.
A runner must combat the voices of doubt and complaining already…think of it like a basal level of white noise in the background that you must ignore just to get out the door and running the first few steps. Hard workouts up the ante, taking that constant background chatter and giving it a megaphone; you've got to not only ignore it but COMBAT it by telling it to, "Shut the h*** up!" Gearing yourself up to run hard takes extra mental reserves, through the course of the workout the amount of positive self-talk escalates as you tire, as the pain REALLY sets in.
Running that hard workout when things are all falling into place, the momentum of hitting the splits and you're clicking, is infinitely easier than when even ONE thing is off. (ex: it's hot out) That single 'off-factor' and your mind JUMPS on the opportunity for a cop-out, "Just cut yourself some slack, I mean it's hot out."
Ease up and that quickly can morph into this the next hard workout: "Just cut yourself some slack, your legs just feel flat today. It's not your fault…just ease up today and next time when your legs feel really good we'll go hard…deal?"
See, that slippery, manipulative brain of yours works fast. You can't wait for that 'perfect' day for a few reasons:
1) PERFECT: Those fan-freaking-tasting workouts are the anomaly, wait around for them and they darn well may never come.
2) VICIOUS CYCLE: Start giving in to that whining brain every time the pain sets in and things get tough and it's the snowball effect. Soon you'll be pulling out every time you have a hangnail on your pinkie toe.
Bad workouts and horrible races happen, they actually make you a TOUGHER runner because if you can mentally get through them, stay strong and still give it all you had for the day, you'll prove something very important to yourself:
I can run when it sucks. I can run better when it doesn't suck…but I CAN run when things are really sucky.
Those mental battles, where you win, build confidence. You need that. Conversely, take too many of those excuses to not still give it your all out there running and you get used to it. Getting used to that is like the kiss of death for a runner…it's like a fatal virus. Because running hurts, despite how much we must deny it to ourselves for the sake of actually doing it.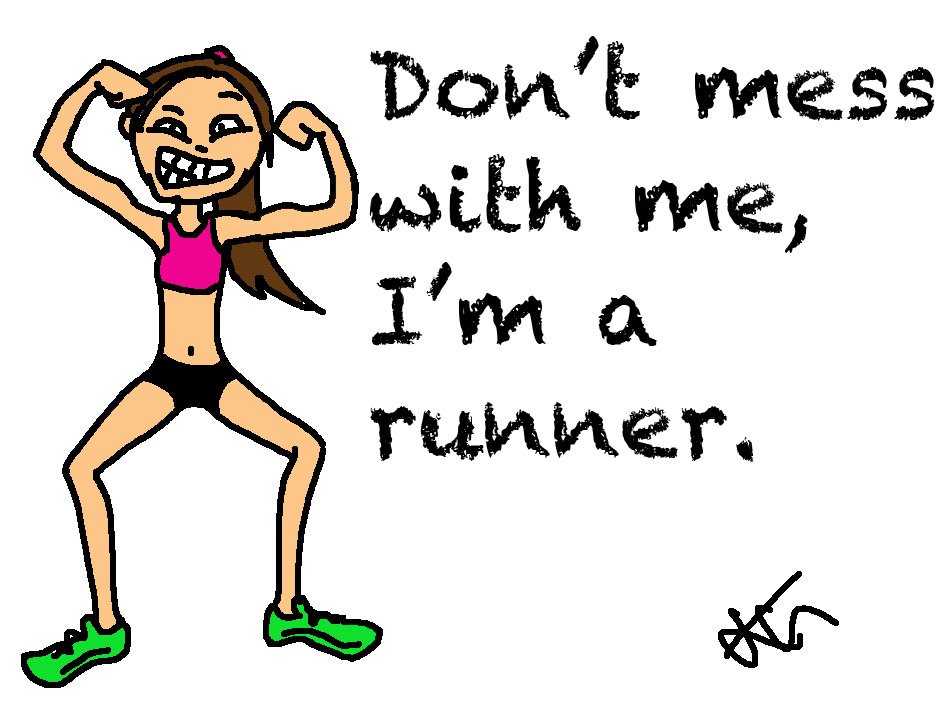 You have to be tough to be a runner. The TOUGH runners are the ones who battle through even when the splits are off, they get stuck in no-man's land during a race, and they're doing a hard workout by themselves.
Some of the workouts you should be most proud of may have been where you were running horribly off pace, but you got through it. You were TOUGH. Next time, when the legs do show up, the times will come but you'll have the extra confidence of knowing you can run hard when things suck.
1) Weather is certainly something to FACTOR into your workouts of course and adjust the times. How do you plan to adjust due to the elements and conditions outside of your control?
2) How do you handle the workouts where your legs just don't show up for the day? What kind of positive self-talk do you turn to?
3) Share a workout or race that you are proud of for your mental toughness, maybe a part of the story the actual numbers can't fully recount.

Related posts: