How do you 'eat the heart out' of life? How do you celebrate the positives in life? Cherish even the little, fleeting moments, soak up what the moment may bring, and savor the deliciousness of what makes you smile?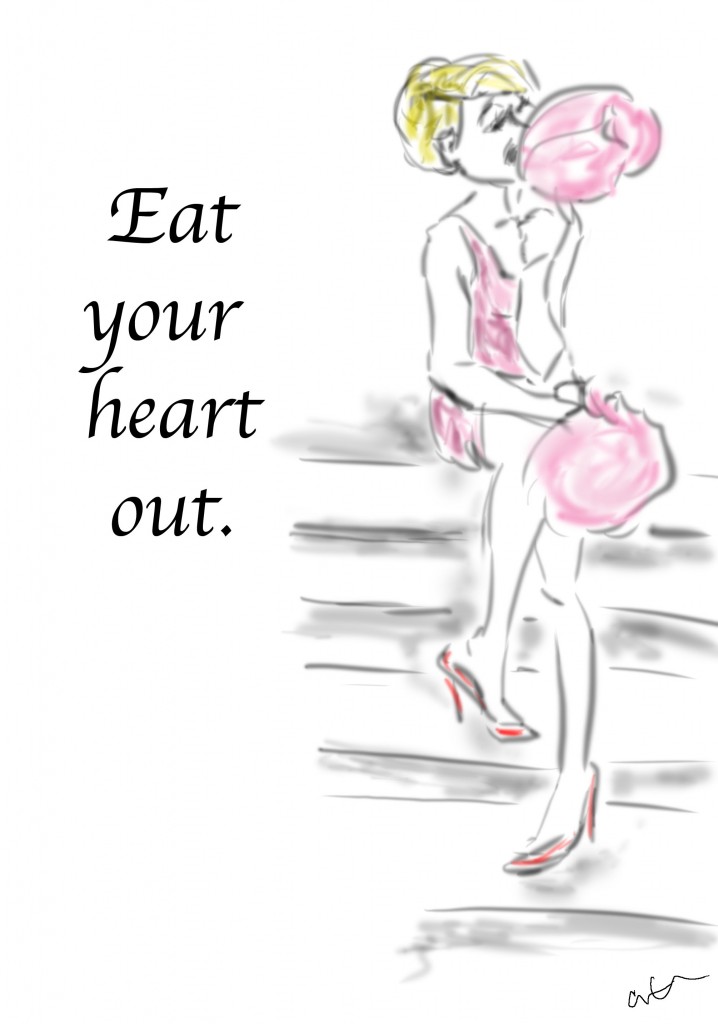 Sometimes we can all get stuck in the hustle and madness that is our day to day schedule and blitz through a day without really even having 'lived' it…or sat down for that matter.
It's also easy to get stuck going through the motions; sometimes it's because you're not exactly loving whatever it is you HAVE to do and going on auto-pilot is much easier. Hey, not everything we do in life we look forward to…we all have to scoop the dog poop one way or the other so to speak.
This happens in training too…the vast majority of those miles and workouts are not going to be filled with rainbows and sunshine. Unicorns won't be frolicking around and shooting stars out of their behinds in your wake. Not every race will bring a PR…not every long run will go to plan.
But we don't just run for the good times, because if you did that you might only run once or twice a year. You run for the quest of those 'good times'…you keep putting money in the bank for the days you can then make a withdrawal. You stick to the path for the journey because even in those crappy runs there is the nugget of accomplishment when you are at least done and you put in work. Then, you REALLY should soak up those fantastic 'ups' and successes when they come…you worked hard for them!
But I think it's important to remember that regardless of what you're going through, where you are, there ARE positives. It may take some thinking at times, and during these times it may call for just going outside, turning your head to the sunlight and forcing a smile.
FORCED smiling, forced laughter can even feel good…liberating…and turn into a real smile…if even for a fleeting moment. And if that still doesn't quite do the trick, try thinking back to something in childhood that made you smile…and if it's taking a huge bite out of cotton candy…then by all means, indulge yourself.
1) How do you eat the heart out of life? If it's tough to force a smile in the moment, what's one way you make yourself remember how?
Usually thinking of my family or things I loved as a kid…Disney movies are always a sure fire way to time warp me back to an 8 year old me!
2) In training, what's the ratio of the days you feel 'great' compared to the 'not-so-awesome-but-it's-done'?
Depends where I'm at…but have to say the ratio gets skewed when you're only cross-training!! Haha.
3) Why is all the training time meaningful or 'worth it' to you? Is it PR's, so you can eat like a runner, so you can be faster than your husband, because it keeps you sane???
The last one for sure! 🙂
4) Last thing that made you smile?
I was telling a story and my brother interjected this side comment that totally made my day…he didn't even mean to, but it just made me stop and bust out laughing.
Related posts: