I'm excited to share my first RUNNING book: "Effective Mental Strategy: Race better by out-thinking your brain"!!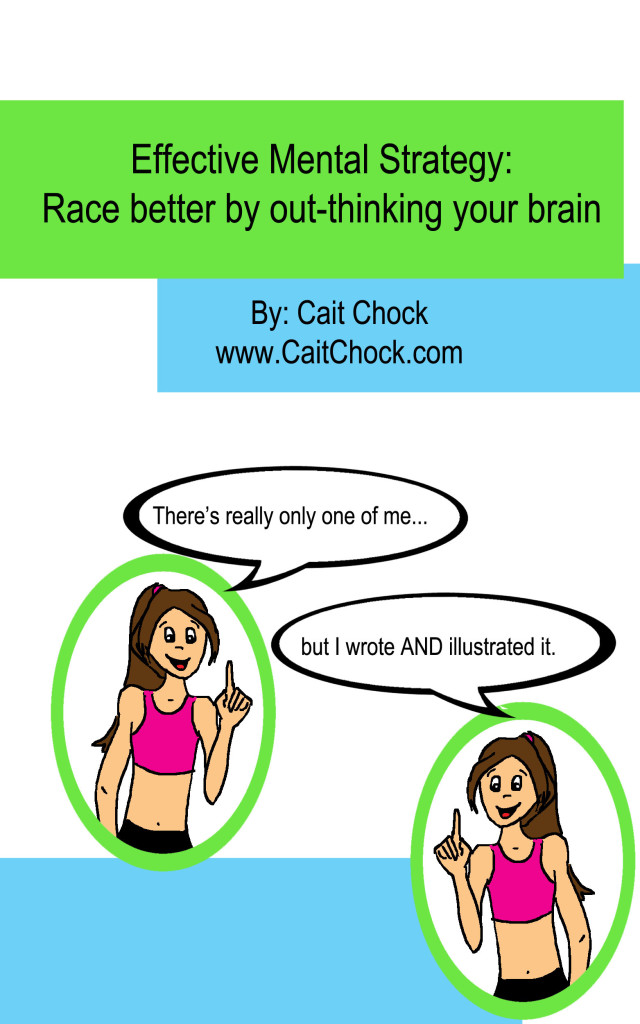 Running hard hurts. In order to race and train your best you need to block out that pain and stay in an effective mindset.
This ebook will teach you strategies to refute those pain messages from your brain and refute that voice telling you to "Stop!" and "Slow down!" Also included are insights from professional distance runners sharing the tips THEY USE to stay mentally tough during workouts and races. These rocking runners, Sarah Brown, Sara Hall, and Jason Hartmann, your brain would go dizzy counting up all their accolades: World Championship Teams, Pan Am Gold, Marathon Titles, you name it!
I've chosen to use my cartoons as teaching tools to make the reading fun and engaging. I mean humor DOES make everything better and, after all, while training and racing does require an amount of seriousness, running IS fun. And running personal records are even MORE fun!
This 'instructional comic book' is written BY a runner; because who better to poke fun at our crazy quirks and thoughts than a runner herself?!!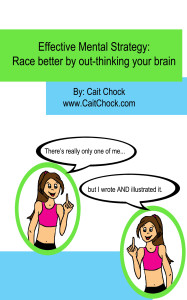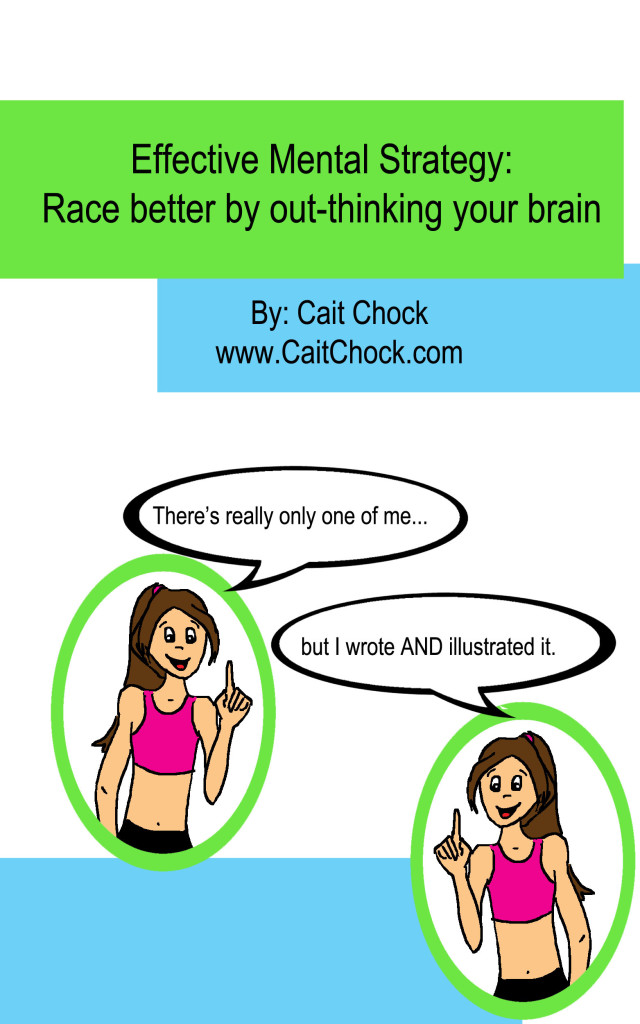 BUY NOW to order this awesome ebook in PDF form here– $9.99!
*Please indicate if the email you'd prefer the ebook be sent to is different from your payment email address.
This running ebook is also available in the Kindle version at the Amazon store: BUY IT HERE!

Related posts: