Watch out runners, you're about to be CHICKED! 😉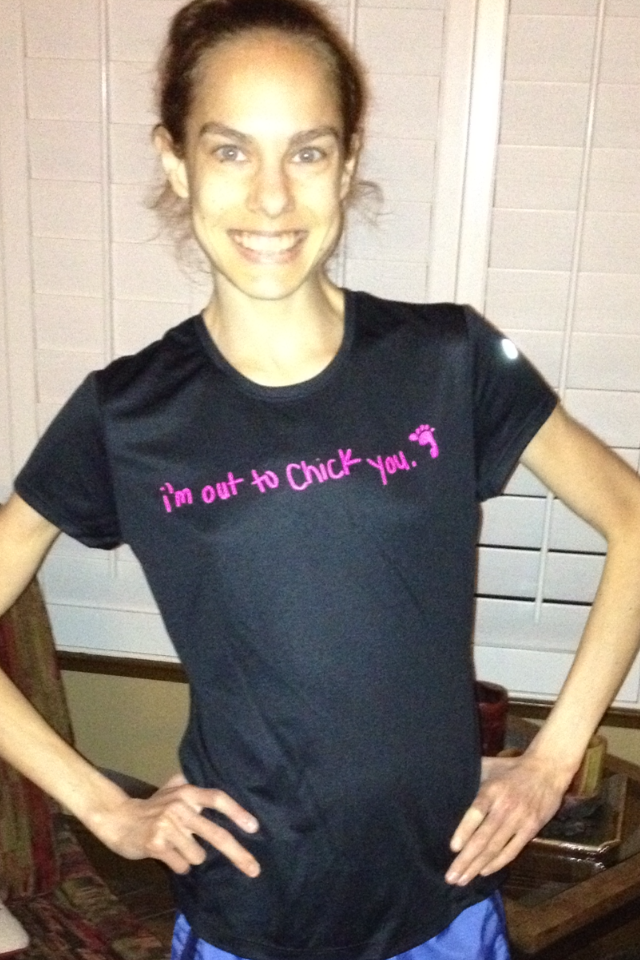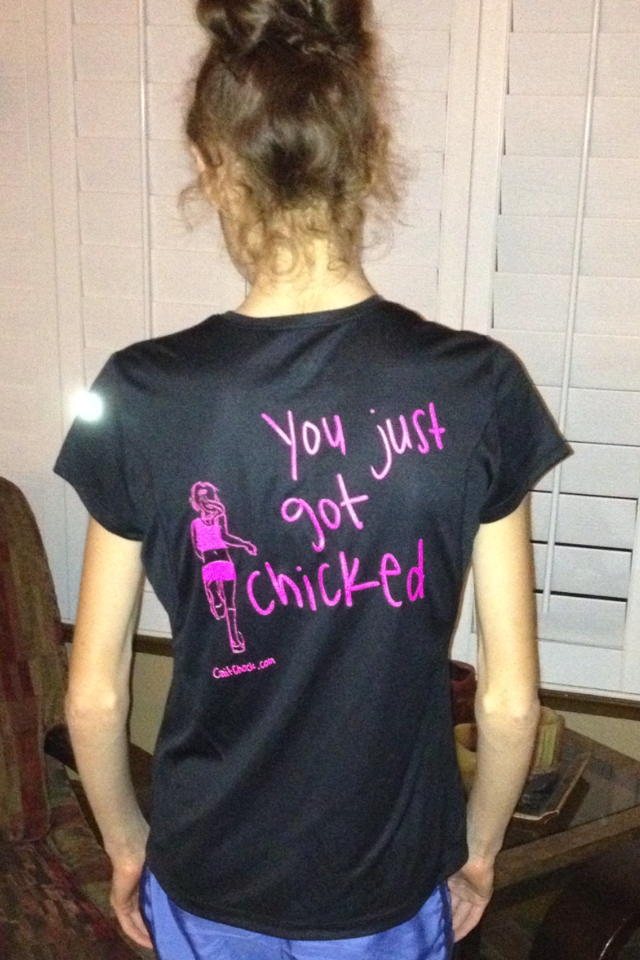 They are here, my 'Get Chicking' running shirts have arrived so let's start the chicking! Can you tell how in love I am with that word?
For those that didn't pre-order or aren't aware of the details you can school up HERE or read the recap below:
* Asics Core Running Tech Tee
* Sizes XS-L
* The Damage: $30 + shipping
I've added a new tap at the top of my page, Store, and you can always order there.
Thanks to all you fast runnerchicks already chicking, without the term would have no meaning. Runnerdudes, you've been warned. 😉
Related posts: