Sorry, Ariel, nothing quite compares to running.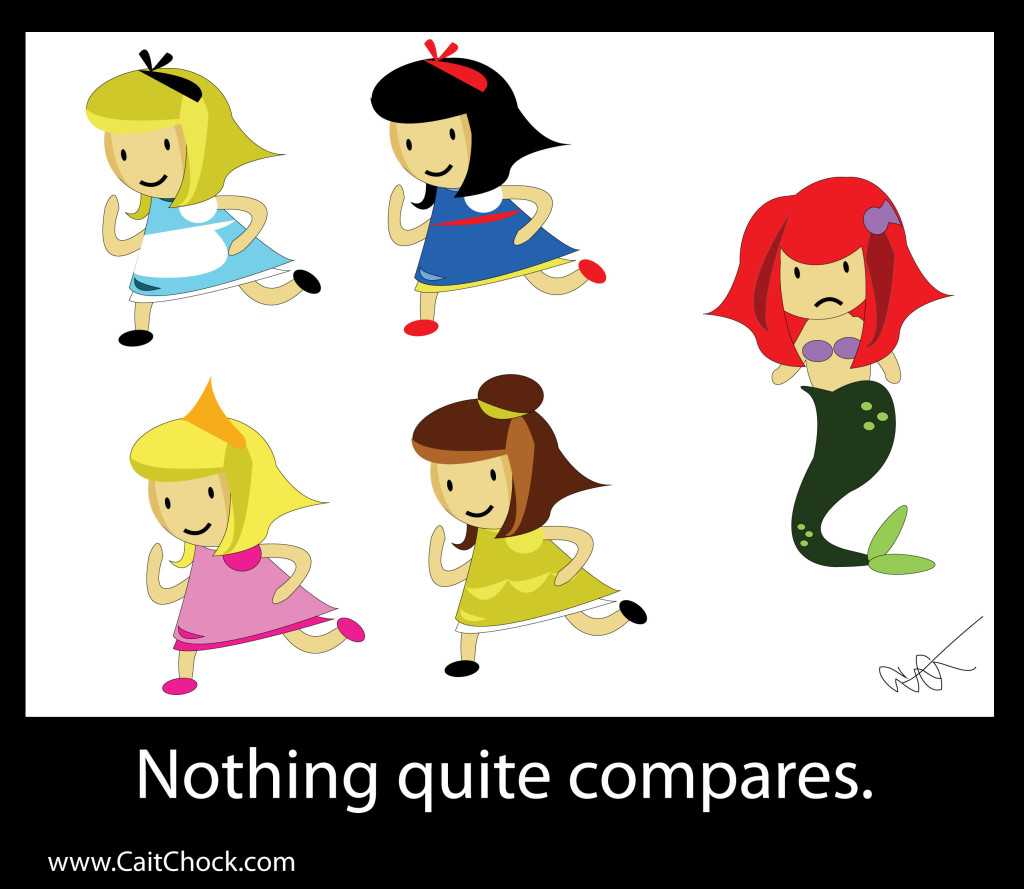 Nope, nothing like the special kind of endorphins only running can supply!! Motivation lulls happen to the best of us so in those times, take these thoughts as reason to put those two legs of your to work think of this:
1) I ALWAYS feel better when I'm done.
2) Is the runner guilt of skipping my run worth it?
3) I've got goals I'm working towards…consistency is the 'secret' to getting better and faster!
4) I'm lucky I'm not injured and ABLE to run!! Don't take your running for granted.
5) If I start, I can dream about the cake and chocolate chip pancakes I'll come back to. 😉

Now, if you're injured and need some motivation to plug away at your rehab and cross-training:
* I WILL heal. And when I do I won't take my running for granted. I'm going to do the work now so my transition back to running will that much better!
Unless you are stuck with fins, My Friends, take advantage of those runner legs! 😉

1) What is something you tell yourself to give you a kick of motivation when you need it?
2) What is your go-to cross-training when you cant run?
The elliptical
3) Do you like to swim?
Nope, hate the water. If I'm injured and in the pool it's like the double-dipping of p*ssed-off runner 'tude. 😉
Related posts: