Runners get thirsty: drink. Runners get hungry: eat. But, as with most things that seem idiot-proof, the most basic of basics, two of the most rudimentary bodily functions can often turn into a runner's nightmare. I just finished an article for Competitor providing the perfect example of this: "Got Stomach Issues? You're Probably Dehydrated".
What's interesting, and as you will learn from reading the article, it's often not FOOD wrecking havoc on your stomach and intestines during your hard or long runs. It's the (not) DRINKING thing that's giving you a GI nightmare! Talk about a whodathunkit moment, right? 😉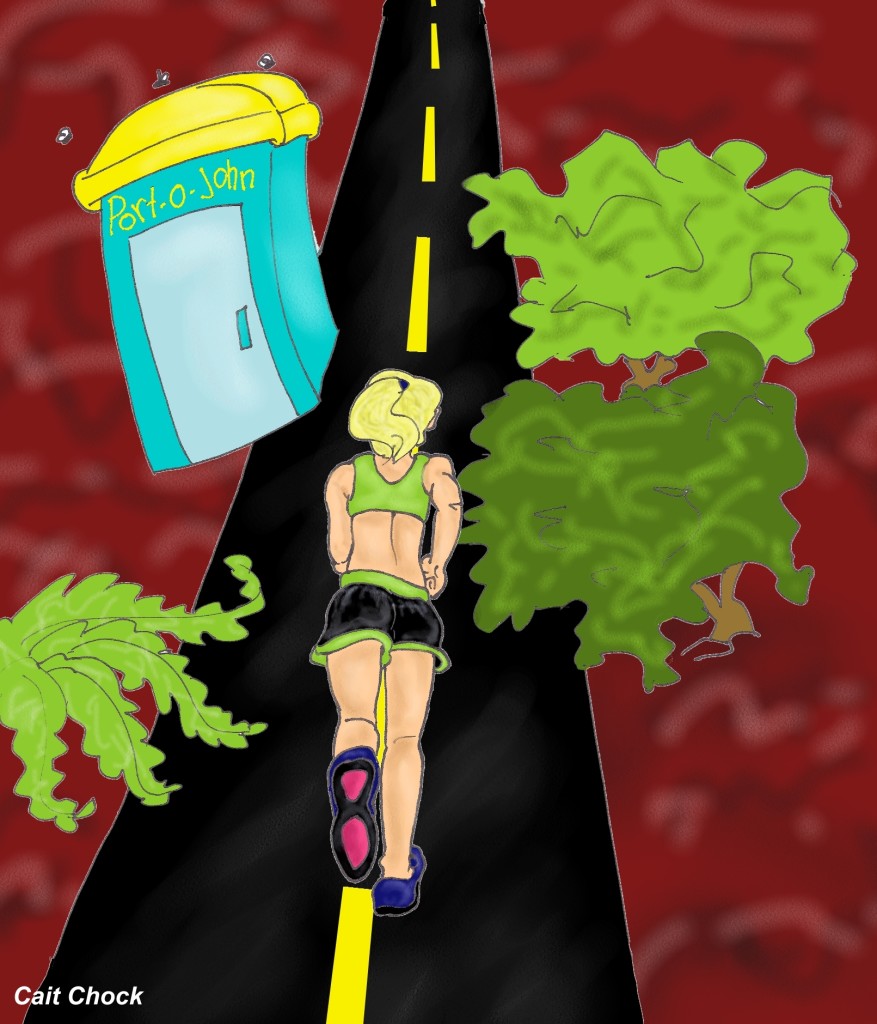 I've been a runner for years and years and still, learning that dehydration is the culprit to most GI problems, both the upward and the downward, came as a bit of a surprise. But if you think about it, it really shouldn't be; let's look at what happens when you run:
* Muscles working: Brain and body prioritize the hard-working muscles as the top-tier function at the moment.
* Body delegates: In moving the muscles to priority number one, the stomach, intestines, and anything digestive related gets bumped down.
* Blood to muscles: All the major blood-flow gets shunted to the muscles, leaving the stomach and delicate intestinal tissues simultaneously deprived of blood-flow. This lapse in blood causes slight damage. Aww, poor, intestines. 😉
* Dehydration: Now water is INSANELY important to the body, it makes up darn near most of it, so NOT having enough water content in the blood stream exacerbates the damage caused to the already weakened stomach and intestines.
* The Backlash: Need I say more?
Runners experience those GI disasters, up and down, because the stomach and intestines are already deprived of blood-flow while you're running and then on top of that if there isn't enough water content in the body to begin with, they stage a major revolt.
Bottom line: It doesn't matter what kind of food you've got in your stomach or intestines, if a runner isn't hydrated, that food can't be digested so it's coming out…pick a direction.
Solution: Duh, Runners, stay HYDRATED! 😉 I jest, I jest, kind of…but the reality is, many times runners underestimate just how much fluids they need. What's more, when I say fluids that includes more than just water: also electrolytes.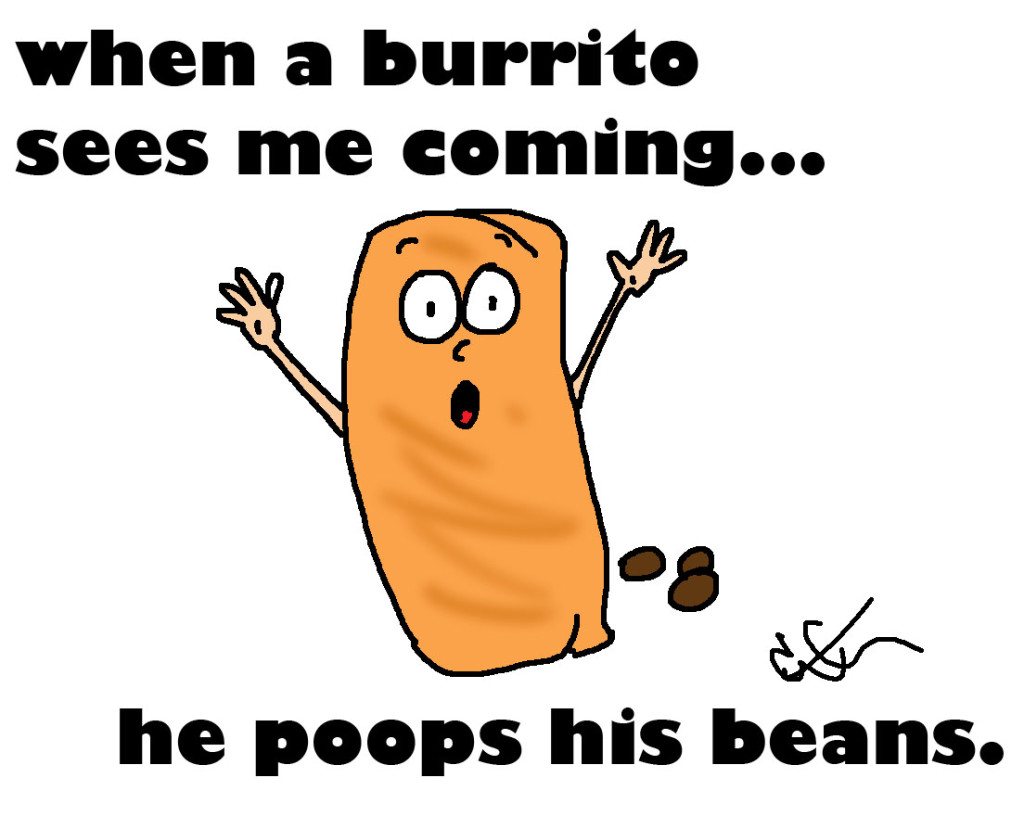 The tricky thing with hydration is, once you're dehydrated and experiencing the effects of it you're already on a sinking ship. Kind of like it's too late at that point; that's why it's IMPERATIVE you stay in a constantly hydrated state and remain that way through the duration of your hard workout or long run.
Staying hydrated during long runs, and marathon geared workouts, means taking in fluids and replenishing those stores at a steady rate. Read the article for some awesome tips from Molly Pritz and Krista Austin, Ph.D., on how to come up with a personal hydration regimen.
See, you think relying on those little "I'm thirsty" cues is enough to keep you hydrated. But the truth is, especially for runners, by the time you FEEL thirsty you are already in a state of dehydration. So go chew, err sip, on that. 😉
1) Had you been aware dehydration could be the culprit of you GI problems?
2) Especially in the heat GI problems become more common, how do you make sure to stay even more conscious of fluid consumption when it's hot or humid?
3) An upset stomach after a hard or long run can be common too, and traced back to dehydration. What are some of your go-to 'safe' foods for restoring and repairing those muscles AFTER your runs?


Related posts: