I'm really picky about my workout clothes. I'm the kind of person who will keep my favorite pair of shorts, shirts, sports bras, etc until they are so threadbare they are wisps that eventually float away into the wind and force me to buy new ones.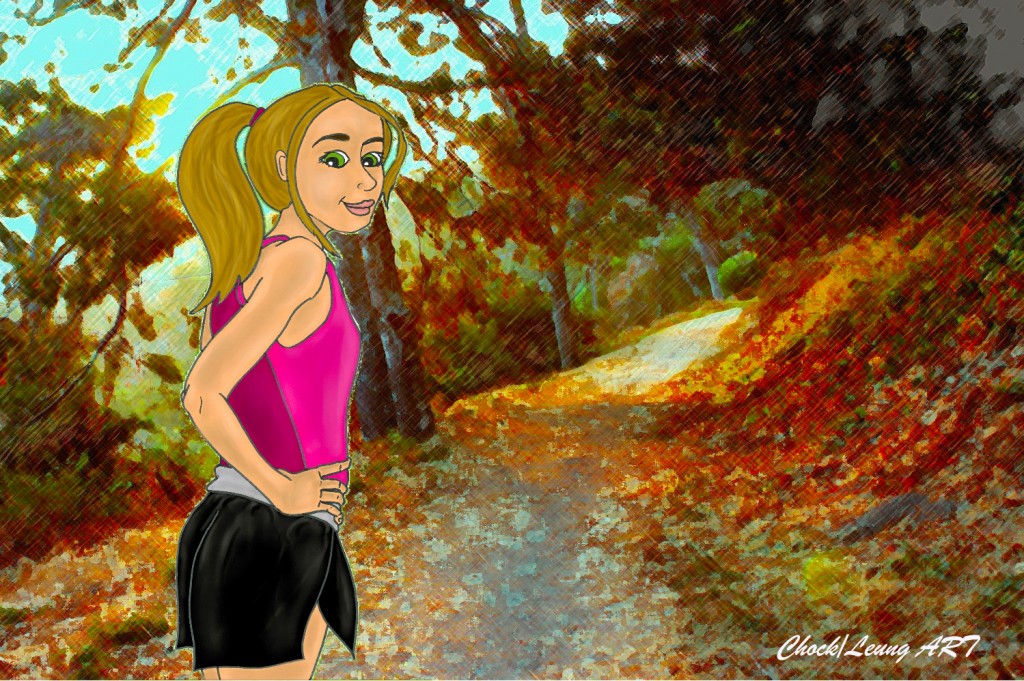 I don't like things that are too loose, but they can't be too baggy either, I hate long shorts (and my definition of long is still runner shorts style skewed…lol), I wish more running shorts had splits, I don't like the skinny straps that slide around…you get the picture. I'm like the Goldilocks of running attire I suppose.
The right fit for running clothes is important though, the last thing you want on your mind during a race is, "Gosh darn-it these boy-cut racing shorts are riding and giving me a major wedgie!" The same goes for any other run. I actually hate the boy-cut trend, in my mind the bunhuggers are the way to go when it's GO time on race day. But of course I'd only bring them out when I'm in good enough shape and I'm not going to embarrass myself out there. Tempo shorts are my everyday pick.
We're finally getting some sun poking through which I'm happy to see, and it will soon be time to bust out the running tanks. I get hot quickly so tend to go the less is more route; even in winter it has to be BAD out for me to wear a jacket. It took me a long time to be comfortable enough to wear just a sports bra, but when the temperatures got to be over 110 degree I chose to don the bra over melting into a pile of goo with a shirt. 😉 In the end I got over my mental hang up of thinking, "Are people going to think I'm trying to show off or that I think I'm the shiznit and in my mind think I'm so hot looking I should just wear a bra?" The truth is, that's not how I feel but I can't control what others will think of me. To be honest they probably don't even care enough to think of me, it's funny how in our minds we can unintentionally feel that they world revolves around us, when in reality nobody even notices such things.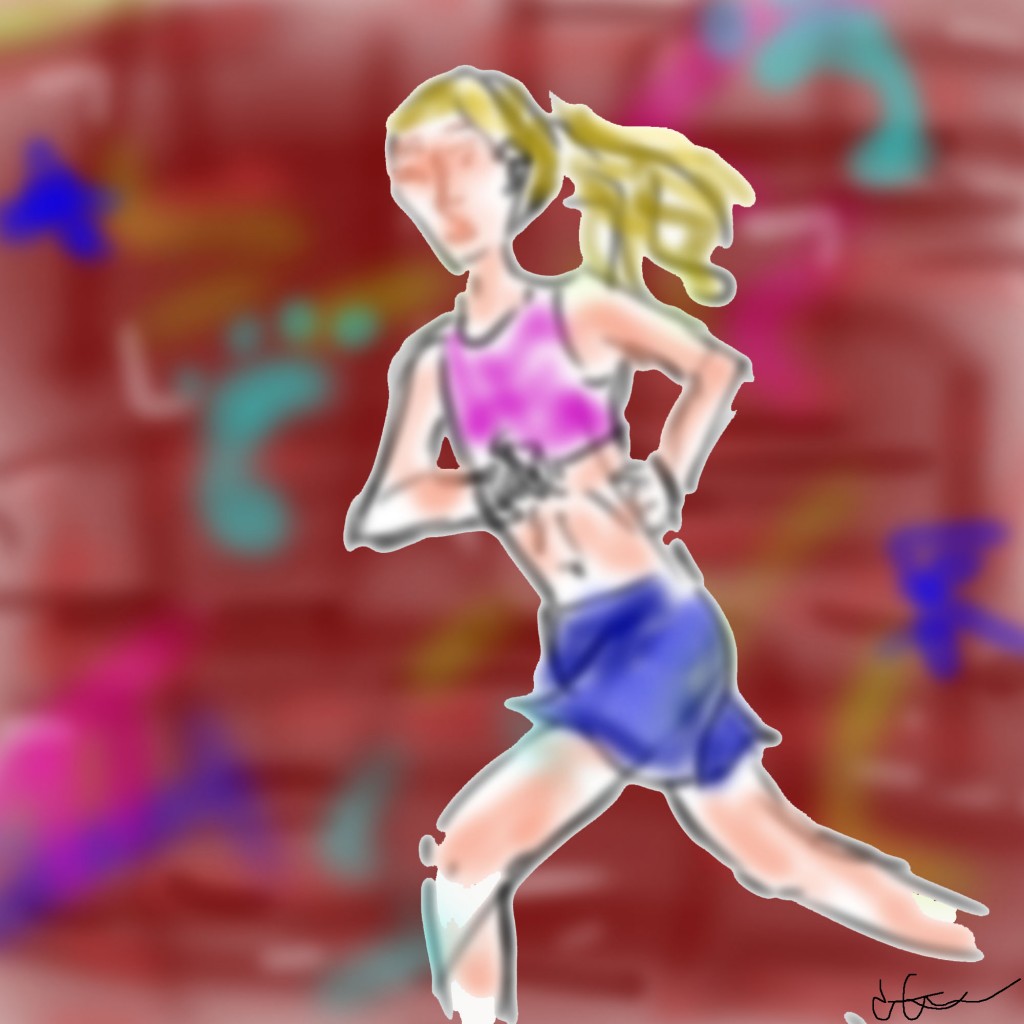 Back to clothes though, I also admit to being more than a bit brand loyal, but every now and again a girl has to step outside of her comfort zone and try something new. I've been reading about Zensah and their new line of running and workout clothes, heard lots of good things, so I decided to check them out.
Zensah's capitalized a lot on their compression sleeves and socks, they even have compression shorts and capris, but they do have tops and sports bras as well. I am a backer for compression attire, especially when used for recovery, but I wanted to get a feel for one of their tank tops.
I got the Racerback Tank, brace yourself for the sweaty monster:

Pro's:
The material is uber-soft…I won't lie, it's something that I wanted to curl up and sleep with. The Racerback Tank only comes in two sizes: XS/S or M/L and because I hate that it seems all of the workout tops these days are cut really tiny or the material fits me like a cased sausage, I was afraid that the tank would be tight in the XS/S that I went with. I was happily surprised that it's not sausage casing tight and the fit was nice and comfortable; I was able to breathe but it still wasn't too loose that I was annoyed with extra fabric flapping around. I liked the cut on the top, it didn't slide around at all and I even got to show off my major guns. 😉
Con's: It's a little longer than most running tanks, but that actually didn't really bug me. To be quite frank the really only big con in my mind is the price. Did I mention I'm kind of a cheap-o (read as dirty poor runnerchick…hehe) and I cringe when I have to plunk down the necessary money for shoes even though I know how important they are! The Racerback Tank is $43 each, so I will keep mine locked away in a safety deposit box between uses. 😉
Overall: I'm a fan. There are four colors to choose from: black, purple, pink, and blue and if I could I'd get all of them if for no other reason than to be covered in that nice, soft material. (Triple points to anyone who thought of George Costanza wanting to drape himself in velvet.)
Here's the fun part…the kind folks over at Zensah are going to give you an opportunity to win one of the Racerback Tanks yourself…yay! The contest in kind of unique in that it's through Pinterest, so here's the deal on how to enter:
1) Go check out Zensah's Racerback Tank
2) Pin it to one of your boards
3) Send an email to: customer@zensah.com telling that you did the pin
Then you're set. The fine folks at Zensah will then pick a winner and let you know if you've scored the lucky prize. 😉
Questions for you guys!

1) What kind of runner are you, do you keep the clothes that you love until they are worn into nothingness or do you continually love to shop and get new running clothes? Are you pretty picky when it comes to workout and running attire?
2) How about shorts, what's your style? When it comes to racing do you don boy-cut shorts or bunhuggers?
3) Summer weather clothes, do you wear a sports bra?
4) Have you ever tried something from the Zensah line, if so, what and what did you think?
Related posts: