I'm a runner. That may make me seem like a bit of a contradiction at times, sarcastic mostly all of the time, an unrealistic dreamer in some instances, accredited insane by the mass majority. I'm okay with that, like I said, I'm a runner.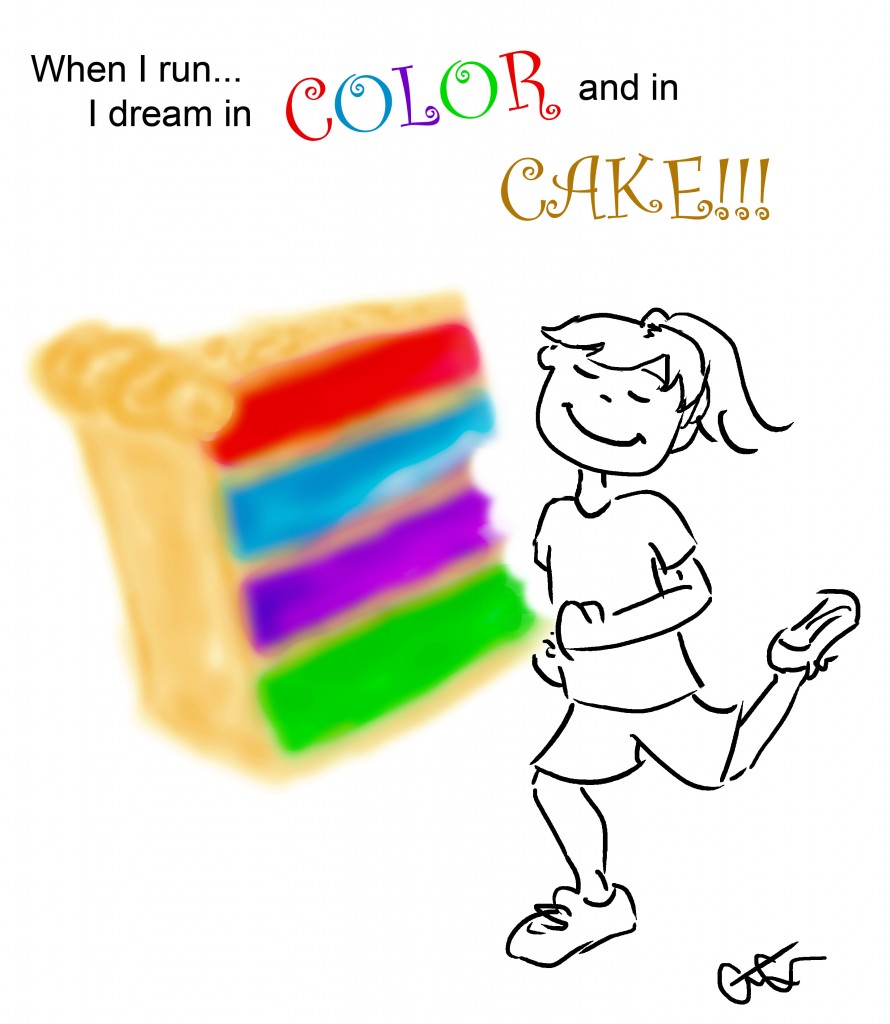 I don't like monotony per-se, I guess I just really, really like doing the same, repetitive action again and again and again. I may also just have an affinity for turning left again and again too.
Come-back stories are the best in our sport. Rooting for the underdog and stories where runners have to go through years of turmoil, injuries, set-backs, criticisms and the like just for the chance to get that moment of saying, "I told you so!" Sometimes they never get that final moment, sometimes they do, but regardless, on some level they do inspire the rest of us to keep chasing after our own goals…keep on doing this running thing regardless of the outcome.
No, I'm not 'lucky' to have legs like these, be a slim person and be able to eat you under the table. Where were you when I was running 10 miles this morning? That's what I thought.
I'm not lazy. I may circle the lot for the closest parking spot and not feel guilty taking a mid-day nap either, but I make up for it. I'm a lazy, runner…there is a difference.
It's not that I discount your complaints, I'm sure that hurts, it's just that in the back of my mind I'm thinking, "Okay, they aren't a runner, I am, I'm sure my pain tolerance is a lot higher…so really, will they just suck it up already and stop complaining, it can't be that bad."
Don't tell me, "Just skip your workout if you're tired," when I complain that I'm tired what I'm really asking for is the kick in the butt to get out the door…some tough love. I know that I want to go for a run, it's just a weak moment and my venting is more like a little Bat-signal to other runners to help me do the 'right' thing.
It's not that I feel entitled or like I'm better than anyone else, I do see the gym sign that reads "20 minute limit on cardio equipment"…it's just that I think I deserve the treadmill more than Patty Plodder over there. Sorry, just saying.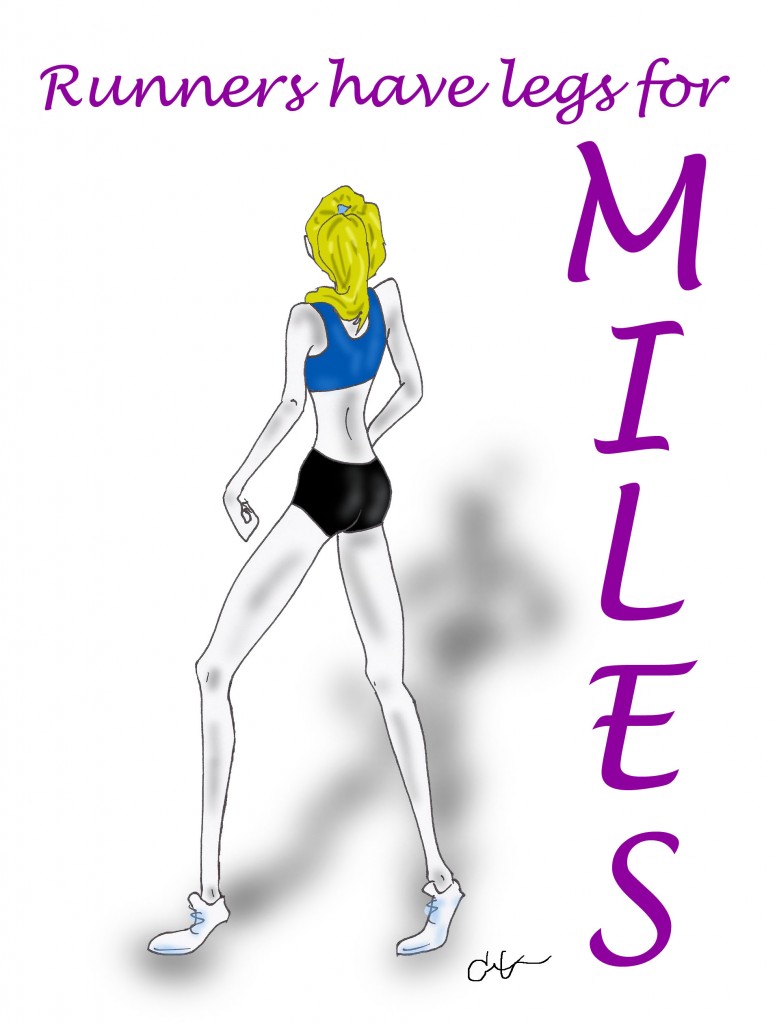 I used to think social media and Facebook was kinda kooky…but now I'm sucked in. Is it weird that the vast majority of my 'friends' are runners. A large number of those are runners I've never actually physically met, even in other countries. Going further, is it strange that I seem to know more about them, their last major race/workout, when to wish them luck for their next race, and relevant injuries they have? But somehow I missed that my neighbor must have been pregnant for nine months?
Sometimes I fall into the trap of being competitive just for the sake of being competitive. The random guy I approach running on the sidewalk won't let me pass. I turned my easy day into a run where the mission is to just dust this dude. Who says chicks aren't competitive?
I read what celebs' workouts are and I sort of laugh. I'm sorry, gentle stretching or Mariah doing her water-aerobics doesn't really count, does it? Is my perception of working out a little skewed? Maybe…but I'm okay with that.
"Don't talk to strangers." But if I find out said stranger is a runner, in an instant I feel like they are a friend and we can engage in conversation. If I get thrown into the back of a van and am never seen again, to my credit, the stranger was another runner and I thought I could trust them.
1) If you're a runner, what's something you'd like to add to this list?
2) What has someone who isn't a worker-outer/runner said to you that left you annoyed, peeved, or anything similar?
The most annoying is really just the same person asking time and time again to help them get fit; you keep offering advice but to no avail. It comes down to lack of self-motivation and this person really will never be putting anything you say to use.
3) Do you ever vent to a person, on Facebook, Twitter, or anywhere else stating that you're not feeling like you want to run and are asking for motivation from others to get you out the door? If you do, does what others say help?
Related posts: