Running, and life, can be hard, it can be daunting, it can be amazing, it can be scary, it can wreck you with nerves, leave you inspired to be better, bring you down just as fast, have days where you feel just 'meh' and just about all else. I've harped a lot on staying positive throughout, even forcing that darned smile even when it feels fake, in order to whether the 'lows' so you can reach the 'highs.'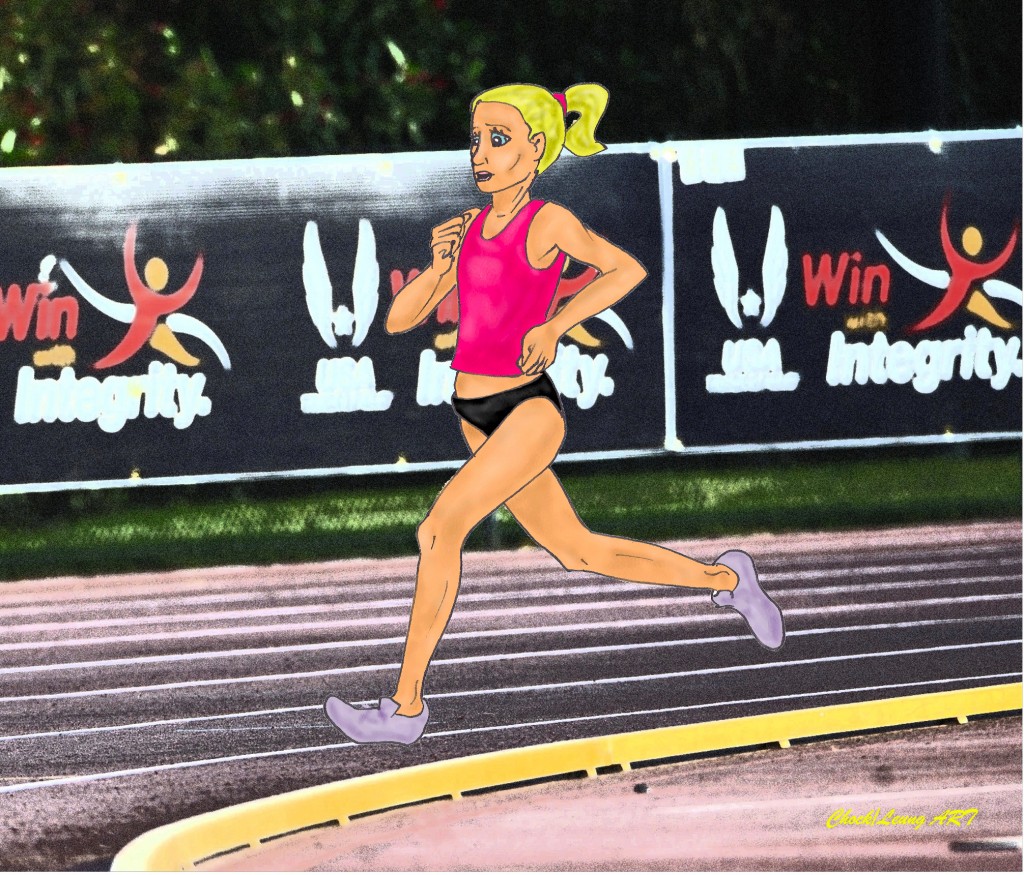 That said, I'm sarcastic as heck and quite frankly life is too flipping hilarious, even that sick ironic kind of humor, NOT to laugh at it. Sometime it's okay to indulge in that snarky side of yourself and laugh…even if it's on the inside. Case in point…
You'd have to live in a box not to know that Olympic Trials are underway. At a gathering the other day the topic of the Trials came up. "When are they starting?" Person A. "Well, the hammer throw is on the 21st but everything else gears up on the 22nd," Me. "Wait, but I was watching the diving on TV the other day, so it's already going on," Person A. "Diving?!?! Seriously, ummm, sorry when I said I'm excited for the Trials to start I thought it was obviously implied I meant the running events," Me…alas, only in my head though.
On the bike trail doing my cool-down after a workout a biker approaches from behind, "Get the he## off the paved part, runner!" In my head, "Say what?!?! Get off your high horse biker, if I thought I might not get my arm ripped off I'd try and clothes line you." Instead of saying anything though I just ran in a zig-zag to peeve him off…of yes, I admit to a moment of being the smaller person.
Earlier on the bike trail during a tempo, this time a biker is approaching me, "Great pace, keep it up!" He whizzed past me and in my head, "Dear lord, I'm glad he can't look down at my watch and see my actual splits, he'd certainly take back that comment!" BOOM…I just gave an example of what not to think when you're hurting in a workout…bad me! To my credit, I did catch myself and promptly replied, "Eh, take the little ego boost from the compliment and stay focused…shake out your arms, I see from that shadow they are flapping around like hummingbird wings."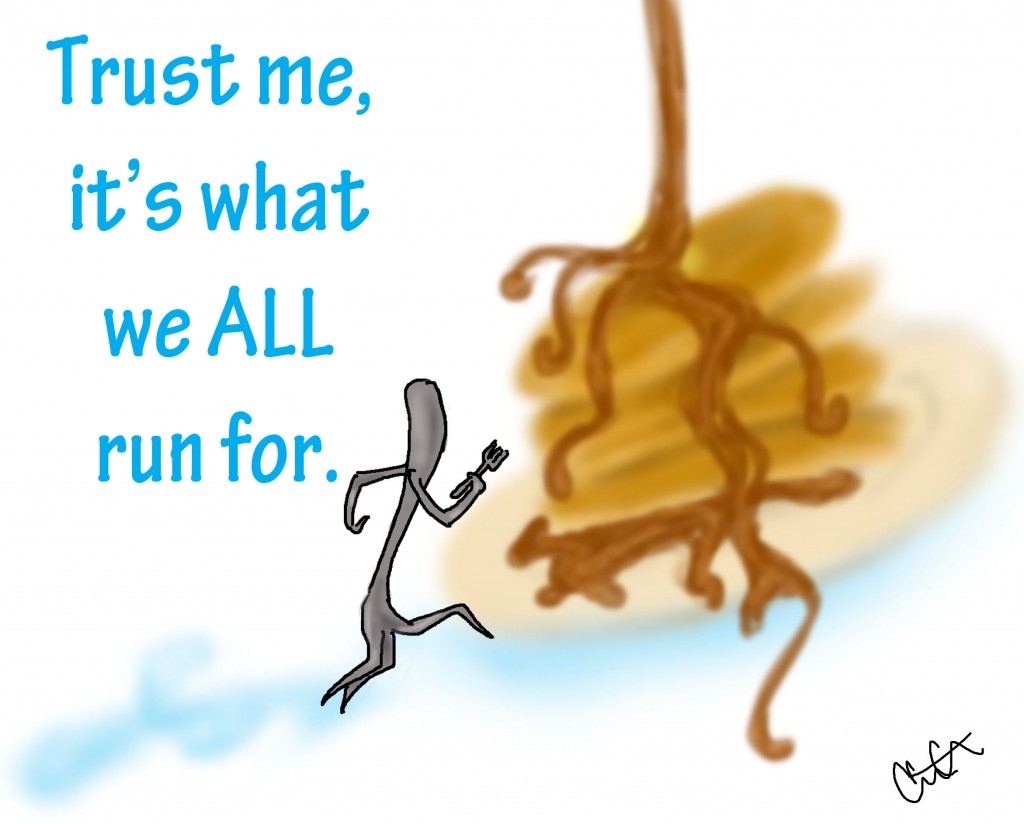 I've also had people comment to me while running, "Nice stride." Okay, my snarky thoughts to this one are, "Obviously you have no clue about running because this is about as ambiguous a compliment as it can be. I see you are at least trying to be nice, but seriously, nice stride…you'd be better off just saying, 'Nice shoes'."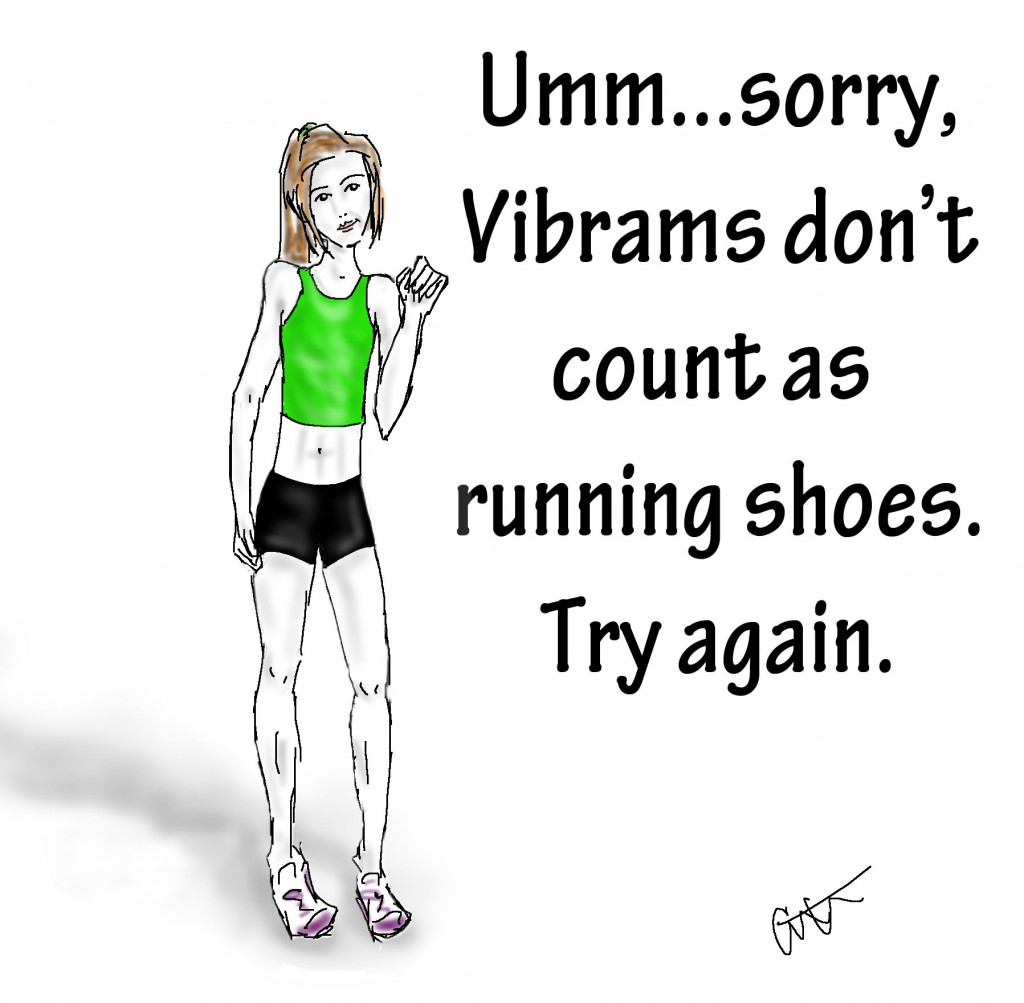 For this one I'm just a fly on the wall, details will be withheld to protect the guilty…lol. A man announces he is going for a run…kudos to him. About 15 minutes, maybe, the door bursts back open and the man is back. A person inquires, "Are you done with your run?" The runner replies, "Yup." This snarky fly on the wall thinks, "What?! Did you get at least two miles in there, I hope so, or else that's almost a waste of getting suited up for!" 😛
A friend recently tried to rope me into running an 800 with them. #thereisnowayinheck #onespeedrunnerwithnofasttwitchmuscles
———–
Track Trials News: Now all of us distance people were super stoked for the first day, talk about busting out of the gates with a BOOM with the 10k's right away! 🙂 I'm beyond stoked that one Dathan Ritzenhein is off to London; he's one of the grittiest runners around, and who didn't share a little heart-break after his marathon? Not going to lie thought I called it that he'd be making the team in the 10k. Galen Rupp won (27:25), Matt Tegenkamp (27:33), and Dathan Ritzenhein (27:36).
For the women, hats off to Amy Hastings pulling off the win and in a similar 'redemption mode' as Dathan after her own Olympic Marathon Trials race. Hasting for the win (31:58), Natosha Rogers (31:59), and Shalane Flanagan in third (31:59). Here it's a little tricky, with the Olympic A Standard Qualifying Time and the fact Shalane won't run the 10k, the women's team will be Hasting, Lisa Uhl (4th), and Janet Cherobon-Bawcom (7th).
Congrats to all the runners busting their bums out there!!
———————
1) Would you like to add any snarky, sarcastic running related barbs to the list? Or do you have anything else to give us a giggle this Friday?
2) What is sort of your 'minimum' distance for a 'real' run in your mind? Barring cases like injuries and such.
Four miles, unless it's a double.
3) Which would be your least favorite event to race? What is your favorite distance?
Quite honestly I don't feel like my old legs are able to handle the shock of anything less than at least a 5k…it takes some time even after a warm-up for them to wrangle up anything that might be considered a 'race' pace. 😛
4) Olympic Trials: give me your comments, reactions, thoughts, who you were/are rooting for…I want it all! 🙂
Related posts: