How accurate is your version of yourself compared to what other people see you as? Going further I'm sure what other people would describe you as probably differs even between the person being asked.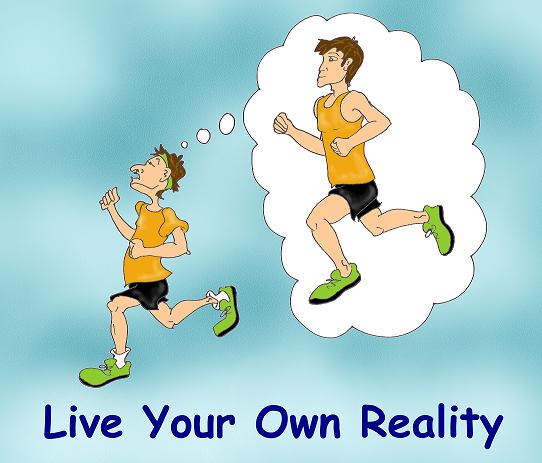 I've got a runner's build. I'm smaller than the 'average' woman but I don't feel like I'm out of place small. I feel normal…whatever that is. Put me in a group of athletic, endurance-based women and I'd say I probably blend in.
But I've been out running on the road before and had someone yell at me from their car, "Stop running girl…go eat! You look like a praying mantis!" (on a side-note, praying mantis, really? I mean of all things to compare a skinny person to, that one threw me…haha.) I got annoy, pissed even and shouted back, "Fudge you, I could eat you under the table!" Which I'm sure is the honest to goodness truth. I get peeved because in our culture it seems taboo to make fun of a fat person, but it's okay to hate on the skinnier folk? Just saying.
If I'm in the middle of pushing myself or doing a hard workout I'm not fooling myself into believing I look pretty. My form has gotten better, I did a LOT of work on it, but I'll never be one of those people who can make it look effortless…like a machine. I consciously remind myself to relax, drop my shoulders, but I'm sure I look heinous and most likely with some kind of spit clinging to my cheek.
I've done tempo runs on the treadmill and I'm sure I've looked quite the sight busting my bum, praying that if I bump up the speed just a hair more I can sustain it and not be thrust off the back of the machine. My pounding feet probably echo in the gym, others who don't 'get' the running thing probably think I'm just insane.
The thing is, at that point I really don't care. Seriously, I'd rather run a few seconds faster on that stupid treadmill, risk the chance of being shot off the back, even if that means earning a 'freak' moniker. I do know that anyone who is a 'runner runner' would understand and probably not even bat an eye, as they are amidst their own workouts.
To the guy in the car, I'm fully aware I'm not an obese American woman, still smaller than 'average' whatever that is. I know I don't have a chest, JLo from the Block (I know she's since moved on past that old nickname but I like it) with her booty I am not…but my legs are strong, they are muscular. My arms are defined and not the old hummingbird wings of my pre-weight lifting days.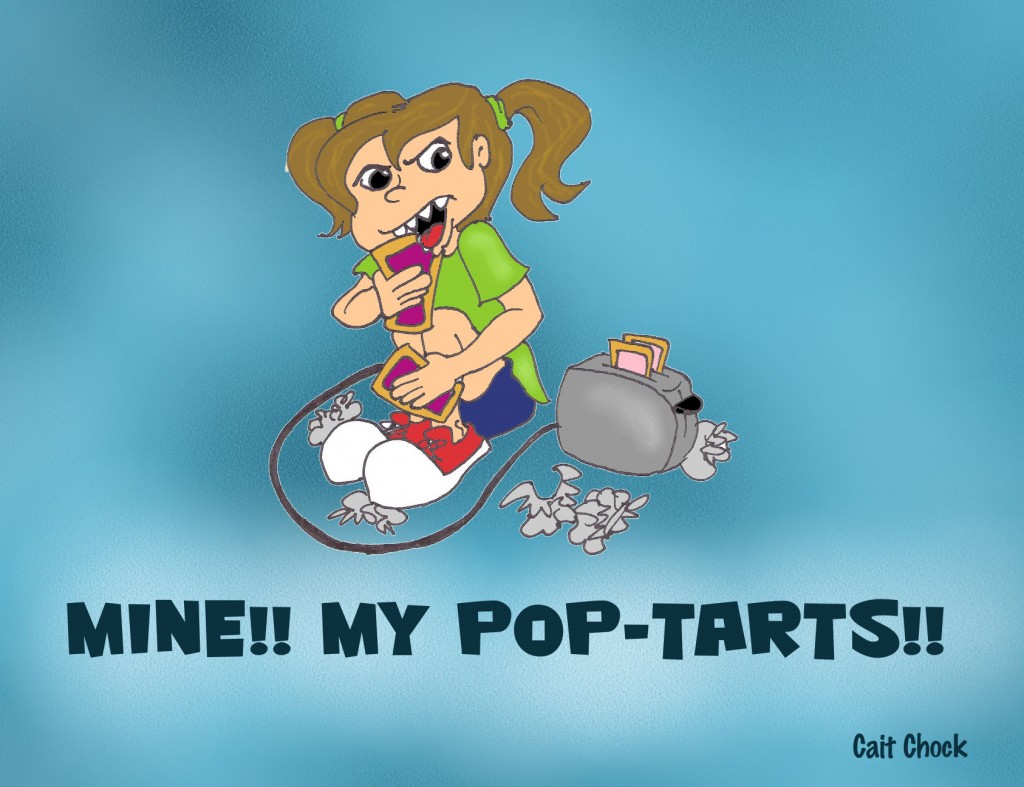 I'm fine with it. I also kind of like the look of shock on peoples' face when the runnerchick IS able to eat them under the table. So eat that, praying mantis!
——————–
Disclaimer: of course there is a point of being unhealthily small and no one should feel pressured to go through unhealthy behaviors to look a certain way. At the root of it all, it's about being happy in WHO you are, whatever that ends up looking like. I think sports/fitness can help with self-confidence.
Along the same lines of body image, SkinnyRunner did an interesting post today about Crystal Renn, a model who started out in runway but later admitted she could only maintain that frame due to an eating disorder. She then gained weight, became a plus-sized model, and a major advocate AGAINST traditional models and runway. Now, this same woman is back to a slighter self and on the cover of Sports Illustrated, which has led to a backlash amongst the plus-sized community. Interesting stuff to chew on and mull over.
Last note tied to the perception of ourselves and how it varies between who is looking at us…in the seriously now annoying craze of those meme picture frames with the black backdrop with various photo-cropped pictures of 'how I see myself', 'how my mom sees me', 'how my co-workers see me', etc…The Faster Bunny did a funny one on runners.
———————-
1) How would you say your perception of yourself may be different from how someone else would describe you? And WHO is that someone else, and how would that change depending on who that person is?
2) How do you define yourself or be happy with what/who you are? How has being athletic effected that if at all?
Running, or being active, really helped me be more secure with myself. More-so because I saw my body as a vessel to actually DO something rather than aesthetics alone. But I won't lie, if I were to say, to gain 30 pounds I wouldn't be happy…but that's more because I wouldn't be happy with myself, or feel comfortable with myself, not so much because of anything anyone else may say or think.
3) How much does what other people think or tell you really effect or matter to you?
Now I'd say I'm to the point where unless you are a close friend or family member, it doesn't bug me. But I think that comes with age, when I was in high school it mattered to me a lot more.
4) We all have strengths and weaknesses…name one of each.
strength: loyal and self-motivated
weakness: I talk too much and have no fast twitch muscle fibers
Related posts: