Lately it feels like my brain is running way faster than my legs could ever keep pace. That's a darn shame, because one would certainly opt for running a new PR rather than mentally shouting, "SHUT UP!" to your brain at 2am and imploring it to go to bed. 😉
Speaking of PR's, track racing season is getting to be in full swing. Some people have a bit of a phobia when it comes to the track, others find the monotony of double-digit laps, well, monotonous. The thing with track though, is it BLEEDS speed…as a runner, how can you not love that?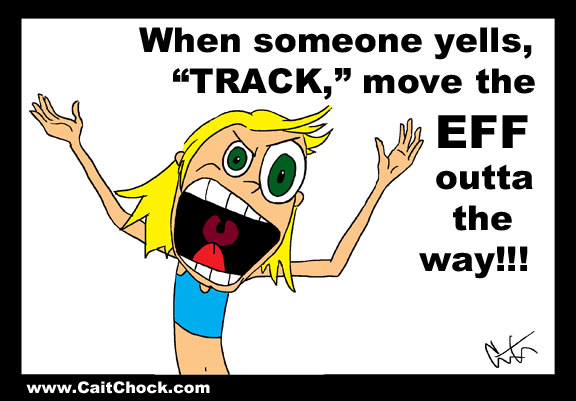 Each distance is unique, duh, the number of laps to the race you'll be running presents its own challenges. The ratio of speed to endurance, the contrast between utter lactic ONSLAUGHT from the gun versus the more gradual building of the pain in the 10k. Both grueling, just in a different way.
Each race has a 'volatile' factor. This would be the crucial moments and laps that can make or break your race. The margins of time where if you're not ON IT you may have very well lost the race even if you're still got laps and laps to go.
There's not just ONE moment in time of course, but for the sake of brevity let's highlight a few of the volatile factors for the events:
* 1500/Mile: That dang third lap. Here is where the pain of the pace has already set in, the 'taste' of the finish isn't quite close enough to kick in. Your mind starts to dauntingly anticipate that grueling last lap. COMBAT: Know that third lap is going to suck, know that it will make your race if you can pass the people letting their brain wander.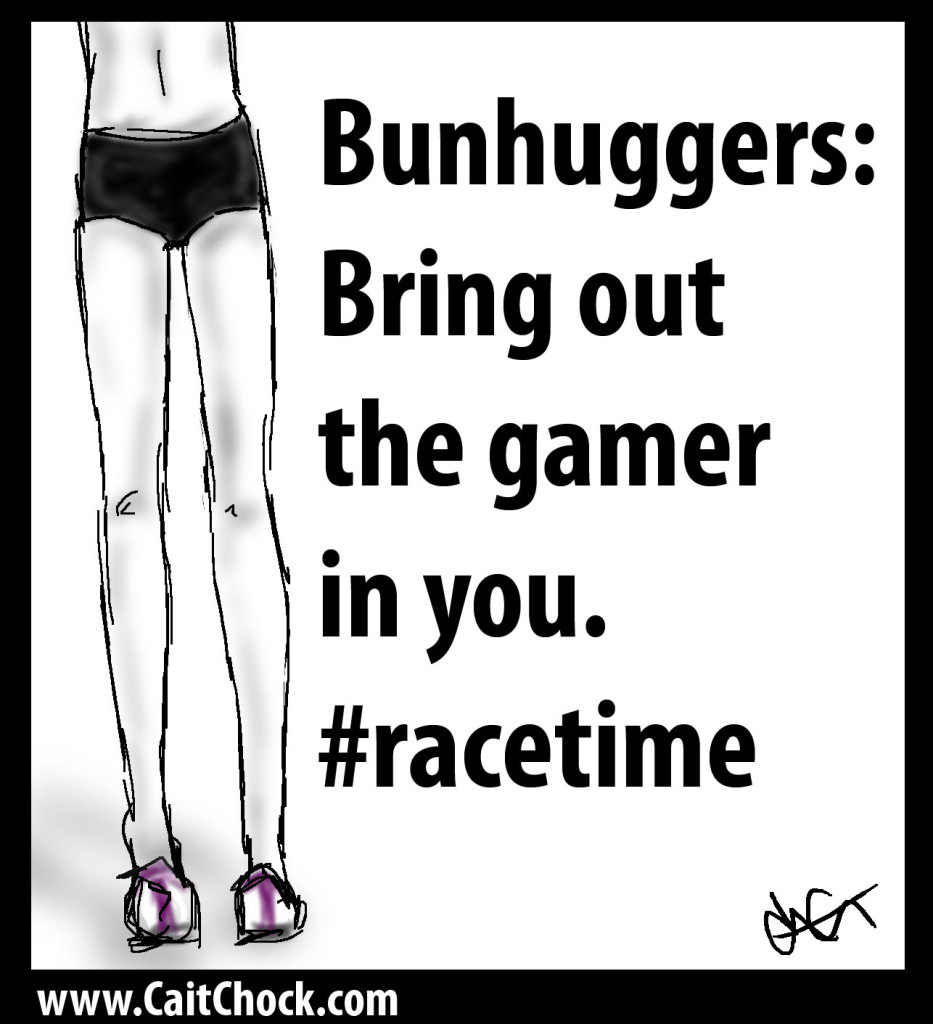 * 3200: Right around laps 4-6 it is easy to let your brain check-out. It's prime time to make a move, surge and establish a gap on those who either went out too fast for that first mile or the poor souls who are just letting their mind wander. COMBAT: Go out on pace the first mile and throw down a move…remember the beauty of negative splits.
* 5k: It's funny how running that first mile can feel so easy, a breeze, too easy. The middle mile is where you need to wrangle your brain and keep it FOCUSED. Much like the 3rd lap of the mile, the middle of your 5k can lapse into a fog if you're not careful. COMBAT: Don't let yourself get pulled out too fast the first mile, stay mentally engaged the middle mile, and anticipate the cold slap of pain somewhere after the second mile. It's funny how it can suddenly sneak up on you, but be prepared for it and stay strong through to the finish.
Each race has its own set of 'volatile' factors…that's what makes each and every track distance so fun. It's a test, as is everything with running, testing mostly yourself. The competition is there as an opportunity to propel your performances forward…feed off of their presence.
Track is awesome, just don't let the distance of the race pull a fast one on you. Be prepared and then enjoy the unique challenges of each event.
1) What is your favorite track distance to race?
2) Pick a distance I didn't highlight and share one of their 'volatile' factors.
3) Share a 'volatile' factor that I didn't address for one of the above races.


Related posts: