Tuesday morning and I, admittedly a bit begrudgingly, took to the elliptical machine. (I swear I AM a runner, even if the last time I had an awesome, pain-free run seems like a far-off, distant memory…haha) Let's be honest, when you're wrought with an injury the mental part of getting in the cross-training can be as much of a challenge as the physical.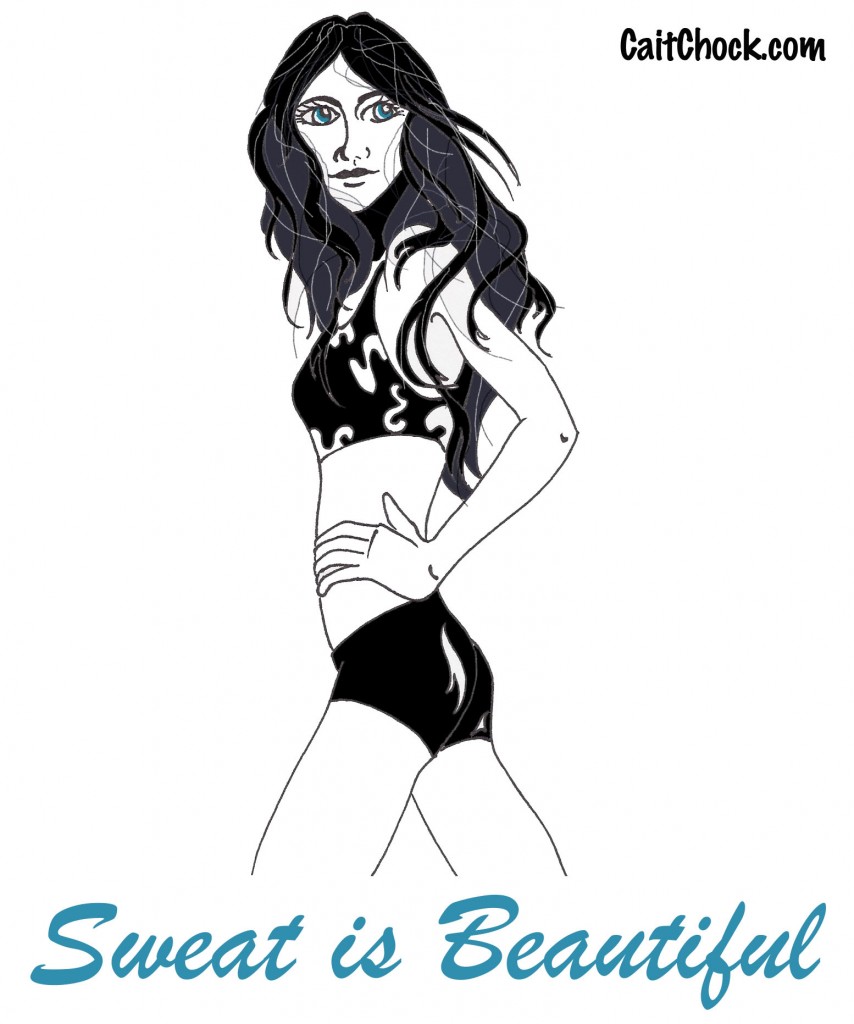 All about the mind games. Distraction is key for me, so today I loaded up Charlie and the Chocolate Factory, Johnny Depp edition, in the hopes that waterfalls of chocolate, gum-drops the size of my head, and Oompa Loompas would help make the time with my cross-training 'pal' pass a little quicker.
Mission complete, thank you Johnny D; even as a whacked-out chocolate peddler you are still a hottie in my eyes. 😉 When the beast of cross-training feels almost unbearable and you'd rather torch the machine than get on it and sweat, here's some mental games you can play, Chocolate Edition:
* Break it down. I was going for 70 minutes, but I told myself I'm really only going to do 7×10 minute segments. Even further, I break the 10 minutes up into four chunks of 2.5 minutes; I sort of imagine that each quarter is just like doing a lap around the track…easy peasy. For this one though, maybe it'd be four laps around the perimeter of the Chocolate Factory…each time you pass the front gates you get a nice whiff of chocolatey goodness…the catch if you have to do all your laps before you are allowed inside! 😉
* Chocolate endorphins. Mr. Wonka himself clearly states, "Eating chocolate releases endorphins that make you feel happy!" Hmm…not unlike exercise itself! Ironically even if you're in the worst possible mood and dreading starting the workout…once you get started those endorphins have a weird way of lightening the mood! Then you can certainly bathe yourself in chocolate afterwards…just don't get the whole chocolate river sweaty and spoil it for the rest of us!
* Don't peek! Mr. Wonka didn't want anyone spying on the super secrets going down in his factory…I play this game with myself where I test how long I can go without peeking down at the little screen with the timer. That way I can be 'surprised' when I look down and "Gee-golly, look, it's already been 10 minutes!" Stupid, maybe, but it works.
* Touch my dials, will you?! Charlie gets in a bit of trouble touching things he shouldn't in the factory, but when it comes to workout machines, messing around with the variables can help pass the time. Adjust the tension level or incline every couple of minutes…actually if you do an interval session it's crazy how time can fly during those! However those recovery minutes seem to pass by much faster than the harder bouts, am I right?! 😉
* Drool and daydream.Don't underestimate the power of baiting yourself…promise yourself some kind of pick-me-up or reward for putting in the time. If it takes daydreaming about chocolate bars to keep you on the machine and finishing your workout…by all means. Mr. Wonka would be proud to know he is fueling your sweat session!
* Stay the course. Eventually you WILL get back to running (unless you get sucked up that giant tube because you got caught swimming in the chocolate river!) and remind yourself that the time spent cross-training will make getting back into running form so much easier…trust me, you'll be thankful you did it! Also, every injury and time off from running makes me all the more grateful upon returning to it…you don't take those miles for granted!
Thank you, Mr. Wonka for your tour through your Oompa Loompa riddled factory…you helped take the sting of cross-training down a notch!
——————-
Who doesn't like just plain silliness? Umm, anyone who doesn't is not my friend! 😉 If you haven't caught two of the funniest and also Nation's top harriers take part in a Eugene snow-ball fight, then you're missing out. Check out Andrew Wheating and Russell Brown…I guess that's how you spend your free time when you're not training for the Olympics.
AND…if you haven't yet, go enter yourself in my Road ID giveaway…running safety is Oompa Loompa important!
——————
1) What was your last workout? If you got to run, I'm warning you I'm going to have a bit of runner envy! 😉
2) How do you play mental games to get through a 'meh' feeling when it comes to your workout or cross-training in particular?
3) Favorite type of candy? If you were in Mr. Wonka's factory would you take a dive in the chocolate river?
Yes on the river…I'm a chocolate sweets kind of person, the hard candies and chews don't do anything for me. Junior Mints are ranked mighty high on my list! 🙂
Related posts: