It's Sunday afternoon, do you know where your run is?? We're in the midst of some Miles Madness, so if your run was a long one in the morning than I hope maybe as you're reading this you are getting your food onslaught on. Cut to this…


Thank you to all the awesome runners in the September Miles Madness Competition, we've got our first week done and I've LOVED getting all of your email updates. I can't tell you how proud I am of you guys and some of your emails have literally made my day/week; hearing how motivated you are and what goals you're running towards gets me all jazzed up like a chipmunk on crack! Okay, my team kicks major butt in the coolness factor, just saying.
A couple of my little sheep haven't sent in their miles (Yo, we're all busy so no worries, but if you do have a chance just and wan to pass them my way and I can be sure to update the grid.) but our total for the first week came out to be: 402.59 [Updated: since the original posting I received the totals for a few more runners and it put us at 563.01 miles!! Da-dang…soooo, you know what that means? We rock…hard! Keep it up!!]. Way to go you guys! Also have to love the fact I've got fellow OCD runners with those hundredths. 😉 Jk. That said…I've got to report that Team Ashley is currently rocking 496 miles, so yea. But, it's only Week 1 and let's be honest we all know the end of a race is where it's at, I think my team is going to roll with the negative splits in racing analogy and be major kickers over the next weeks!
I ALSO wanted to share some exciting prize news!! We've added some BIC Bands and a sweet Oiselle 50/50 running shirt to the loot pot!! Wheeee! 🙂
Remember it's also never too late to join up in the Miles Madness Competition so if you're reading this and want to take part drop me a line and get running! Email: captaincait@hotmail.com
Here are the stats:
Okay, guys, we either need to go out and bust some knee caps or get some more miles for our team. I'm going to go with the second option, it's no fun being a runner with mangled legs.
So, tell your running friends, grab random strangers on the street, lasso other harriers you see at the track and tell them that donating their miles to Team Cait in the Miles Madness Champs is what all the cool kids are doing. Plus, at this point I've talked too much smack to NOT make sure we win…I'm in too deep, guys.
Keep it up all my awesome runner buddies, and remember to email me your totals each Friday. Heck, you're also always free to email me just whenever and update me on how much you're kicking running's butt too, I always like those emails. 🙂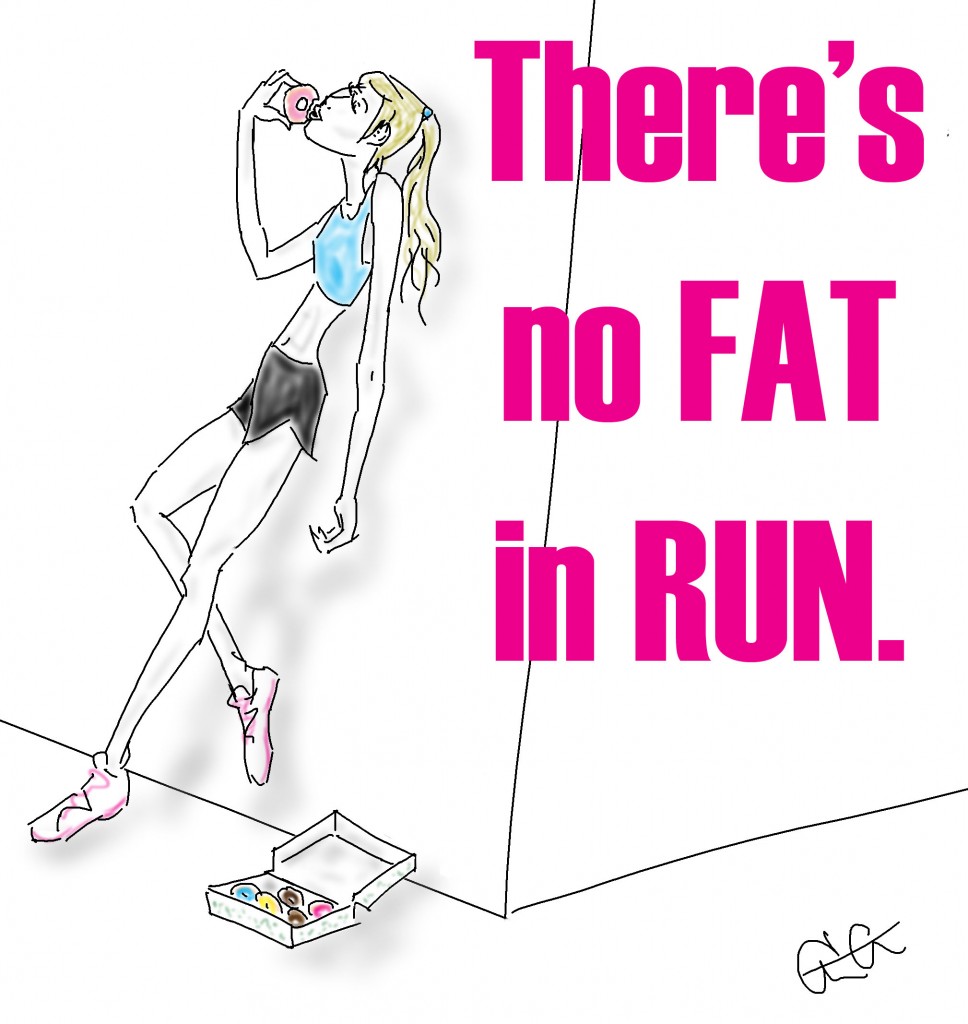 Alright runner posse, I'm out. You know what you now need to go do, right? You ran, time to refuel. 😉
1) What was your run like today? Was it a long run day, a short run, a speed workout, a junky monkey but it's done run, a super crazy my legs felt awesome run, a race, or maybe a planned rest day?
2) Competitiveness, do you tend to be competitive by nature? In things outside of running? Do you talk smack?
Honestly, I stink at so many things that I still love to do (ie: soccer, games, air hockey, etc.) I gave up being realistically competitive so I make up for it in faux smack talk. It's all just a charade though, I know I'm going to lose. 😛 Buuuut, not in the Miles Madness…mmmk.
3) If you are behind or losing in something, how do you try to rally the troops and make up the gap? Can you relate this to running and racing specifically?
It's all about keying off of your competition or the person ahead of you. Also, don't let the negative self talk start up and whine that you should just give up.
Related posts: