I don't visit many fitness sites. Not because I'm a runner snob or purist, but because I don't like the 'business' side of 'fitness'. Those who instantly 'get' what I'm talking about separates the 'fitness' minded from the FITNESS minded.
I'm not the running riddler, but the reason I don't go to lots of fitness sites is because I really don't like the hypocrisy of it all. I'm a straight-shooter, telling it like it is, kinda gal. '12 Minutes to FLAT ABs'…'Workout in 8mins or less!'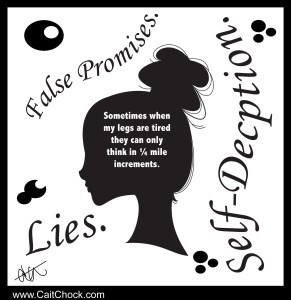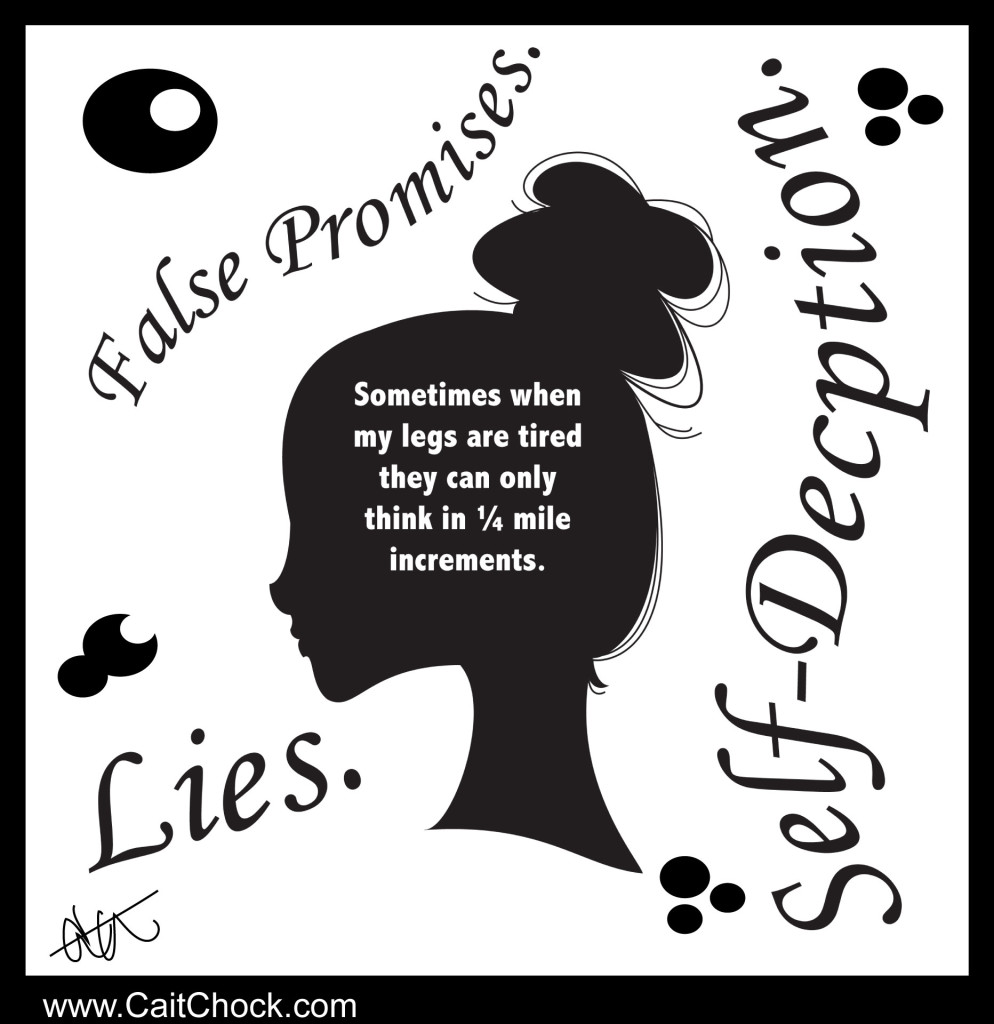 EIGHT minutes? Seriously? I don't even consider 8 minutes enough time for a proper warm-up. So I guess I should define what a workout is. I'm not talking about a 'follow-up' core routine, stretching, weight circuit. For a runner or anyone who is truly FITNESS minded some of those routines can certainly be on the quicker side, maybe all you need IS 8 minutes because you busted your butt doing 800's and cardio earlier.
When I'm talking workout I mean EVERYTHING. Start to finish, if you do double sessions, those minutes count as rollover. Newsflash: the 'fitness' celebrities touting those '8 minutes is ALL you need!' workouts, they for DARN sure don't do THEIR workouts in only 8 minutes.
It's the business that peeves me. If you're going to tell people what to do, be upfront. Yes, I know the MAJORITY of Americans DO NOT want to hear they've got to bust a sweat doing cardio for at least 30 minutes and follow it up with some core and ab work. Waaaa…I'd rather be watching the Kardashian! Well, you could do both running on a treadmill…haha.
So the 12 and 8 minutes things sell, they are hot keywords, they attract the masses like flies to a bush post runner emergency dive. The same also applies to the warped food pictures and supposed meals 'fitness' websites promote. Have you seen the Instagram pictures of a scant sliver of chicken with a side of five sliced cucumbers? If that was my meal I'd wind up eating my foot. Actually on those, I just don't understand, is that seriously all they eat? But who knows, who really cares (well, actually tons of people do…it comes back to the business thing I guess)…but the fact that it really makes me question brings me right back to my biggest issue…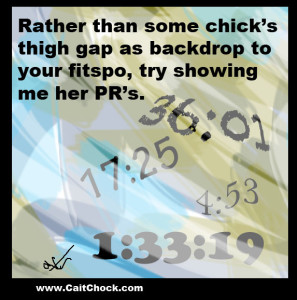 I'm a straight-shooter, I like to be upfront. I expect and appreciate that from my readers and everyone else, so I like to do the same. If you want to run your best, if you want to race to PR's…because da** THAT feels good, it takes work. Lots.of.work.
It will hurt. Workouts will make you wonder why in the flip you have this sick fascination with pushing yourself. Your brain will even try to lie to you and say you really don't care, that if you just stopped you'd be okay with that. But those are LIES.
Running tests you more mentally than it will physically. Well, maybe a tie, lactic acid sure does hurt physically. But that's the POINT. Anything worth it takes work. It isn't done in 8 minutes or less. It isn't 'easy, painless, quick' or any of the other keywords picked up by Google by the 'fitness' masses.
We're runners, or if you totally get what I'm talking about, we're FITNESS minded. We want to bust our own @$$es because the rewards good… eight minutes be da**ed!
1) What are the majority of websites and blogs that you visit?
2) What is your definition of a workout?
3) What's your take on the Instagram foodie reverse porn? I think the follow-up snap should be them wolfing down the half gallon of ice cream at 12 midnight. 😉
Related posts: