I cringe slightly because that headline sounds borderline Runner's World, but I'm NOT going to say that by eating such-and-such you'll drop your running PR's by 2 minutes. Rather that with running there are SO many little, 'extra' things that supplement your running workouts that will improve your performances. Get more flexible, have better range of motion, improve your stride, fix your form and there's a direct correlation to running efficiency. These things also reduce your risk for injury.
That said we live in some manic paced times and it's easy to use the excuse you just don't have time. Well, I've made a fun little chart to help dispute that. C'mon, are you really going to argue you don't have an extra 40 seconds to spare from your day?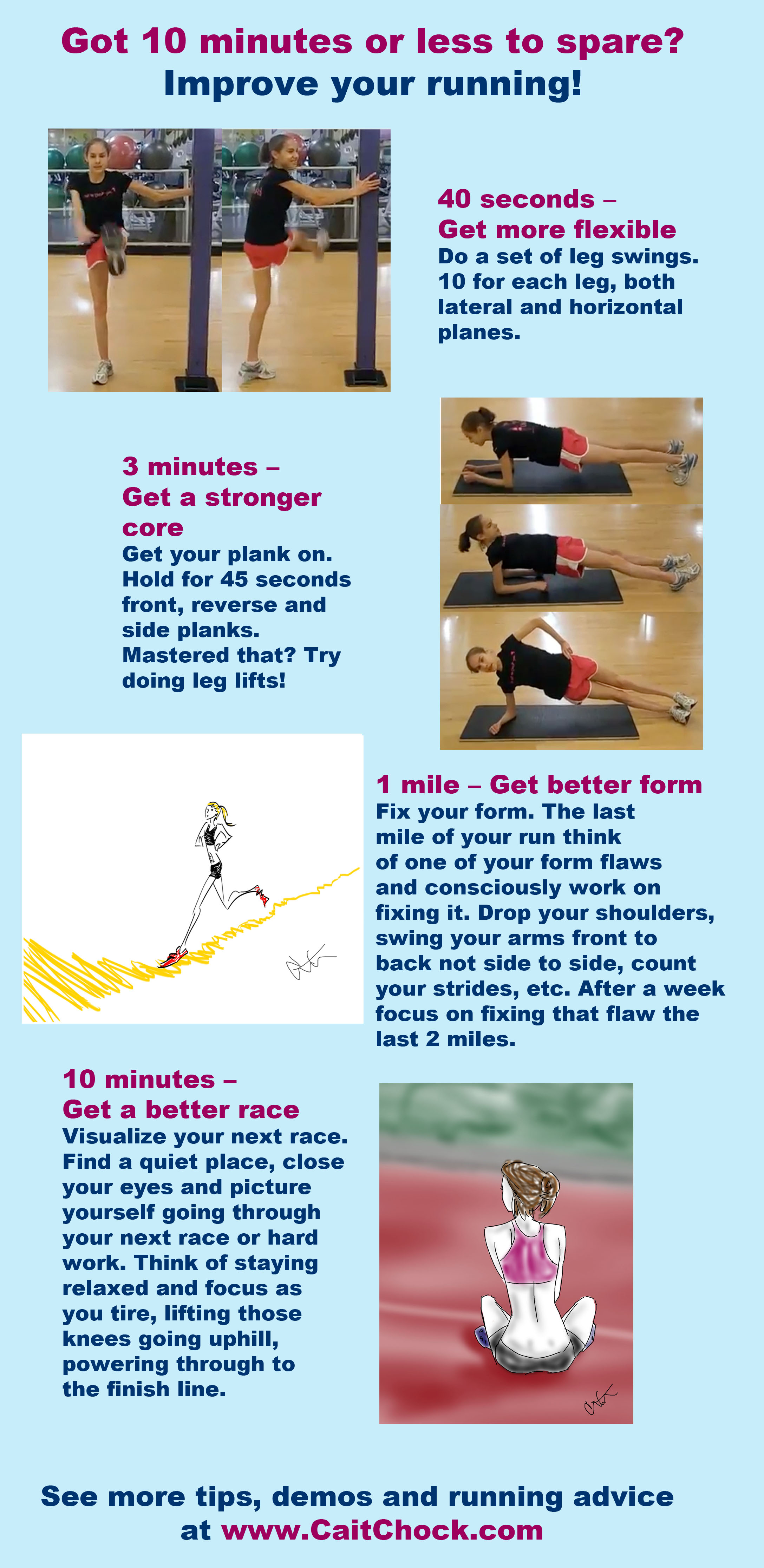 The last one, visualization touches on the MENTAL side of training. Don't ever poo-poo how much of a difference the sports psyche makes. You can read the full visualization post HERE.
So, will you give me at LEAST the 40 seconds?? 😉
—–
Shout out to the AWESOME Katie @ Peace, Love and Oats for giving my running shirts some love on her Friday Fav's list!! Everyone go check her out!
Also, in case you missed it on my Facebook Wall…Active.com named my running shirts among their Top Ten Holiday Gift Guide for Runners!! Yay again…hit up slide number 5 to see it. 🙂
—–
1) Will you be brave enough to promise to do one of these things on a regular basis? Or do you do some already?
2) What are quick ways you sneak in a running 'extra' through the course of your day.
Stretch while I'm waiting for the micro do cook my food. 😉
3) What's a bit of running mental training advice you have to share?
Related posts: