Unless you're racing on a track, there's SOME kind of terrain you'll need to be prepared for come gun-time. Even during track season athletes have much to gain from varying the terrain on their workouts.
Power and Speed: Hills build strength and when taken to flats that translates to speed. That same kind of logic applies to doing repeats on grass, the times may be 'slower' but you're working harder and building strength.
Injury Prevention: Running on softer, more forgiving surfaces helps reduce impact and thus lowers your chances for injuries in the long-term.
Diversity: Running is a very repetitive action and mostly only working in a single, horizontal plane. At least by varying things slightly you're able to give your body a bit of diversity; if you fail to do this, smaller muscles get weak and imbalances become injuries in waiting.
Those are all general reasons why mixing up your running terrain is a good idea, but if you know your actual race course will have key elements you'll need to be prepared for, it's even more important to introduce those same obstacles in training.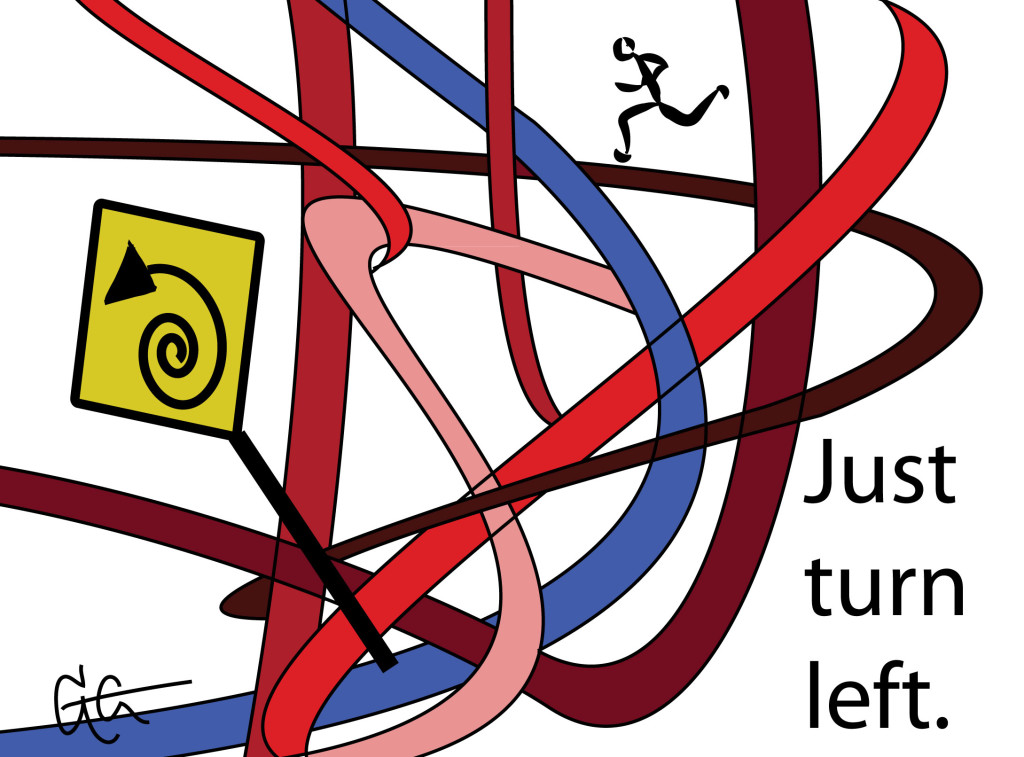 Hilly Courses
Uphill Repeats: It take power to get up those hills; including uphill repeats into your routine may seem like an obvious but not all runners actually DO hill work, or they don't mix-up the kind of work that they do. Think of hills in a three-pronged approach, similar to your regular running workouts. 1) Do 100-200 meter hill bursts, allow for full recovery between each repeat; this is your speed session for the week. 2) Longer, 600-1600 meter hill repeats for your endurance-focused interval sessions. You could also do tempo runs uphill (on a treadmill set on a grade if you don't have an actual course). 3) Including rolling hills into your easy days 'sneaks' hill work in.
Downhill Repeats: Many can overlook just how taxing a lot of downhill on your race course can be. If your race has a significant amount of downhills (Hello, Boston Marathon!), be sure to get used to running on the decline; your quads will be working even if you don't 'feel it' right away. You can include some downhill repeats in your training; just be careful in terms of injury because downhill running does increase the forceful pounding of running.
Form: Running hills makes it even more important to have good form; when running uphill maintain the same effort that you would but decrease your stride length. When running downhill, make sure that you're not tensing up and causing yourself to 'brake;' rather, relax and let the momentum of the decline help do some of the work for you.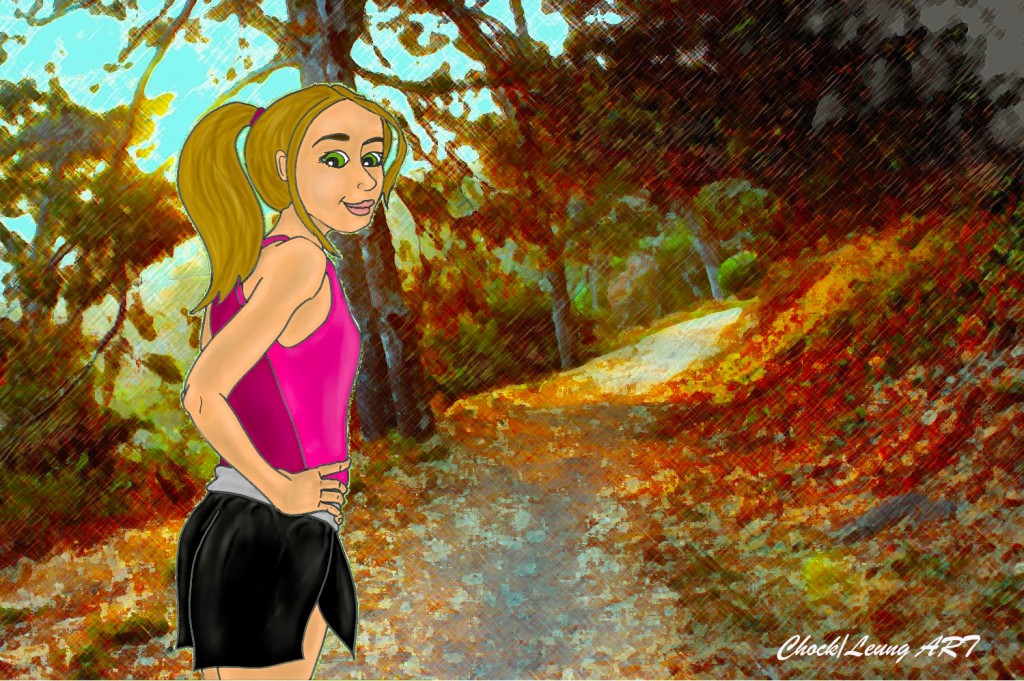 Trail running
Ankles and lower legs: Trail running is about as diverse as running can get, twists, turns, awkward foot-plants aplenty. Here is where you need to be sure your ankles and feet are used to landing in various positions. The way to do that is, well, running trails, taking turns, and including mobility work outside of running.
Core and Mobility: To reduce your risk for injury when running, you want to have a strong core, be flexible, and have as much range of motion as possible. Schedule time for strength training, dynamic stretching, and drills; not only will it help safeguard you against injuries it will improve your running performance.
Tracks, Roads and the Elements
Tangents: Some math logic here, but running longer adds more time to your race results. Road races are measured off of the shortest possible marked distance, so look for those tangents and don't run wider around turns than you have to. On the track, unless you're going to be boxed in, do your best to not needlessly wander into outer lanes.
Drafting: Even on the calmest of days drafting makes a difference, mentally it's much 'easier' to sit behind someone else and let them do the work. If it's especially windy, find a body and tuck in behind them!
Weather Conditions: The conditions of race day can make a HUGE difference in your performance; not only should you take these into consideration for your race-day pacing goals but train in the same kind of conditions. For cold races be extra certain you do a full warm-up to make sure your muscles are properly warm and ready to hit those faster paces.
Until the day that all races are held on treadmills, runners should be mixing up the terrain of their workouts and runs. By tailoring your training to your specific race course you'll be setting yourself up for even better results. And hey, who doesn't want to run that much faster and have a bit of an edge over their competition? 😉
1) How do you train for your course? If it's for the track, how do you add diversity to your workouts?
2) Do you prefer road races, track races, cross-country, or trail races?
3) How do you plan, adapt, or prepare for various weather conditions?

Related posts: