Don't let anything, including yourself, stand in your way.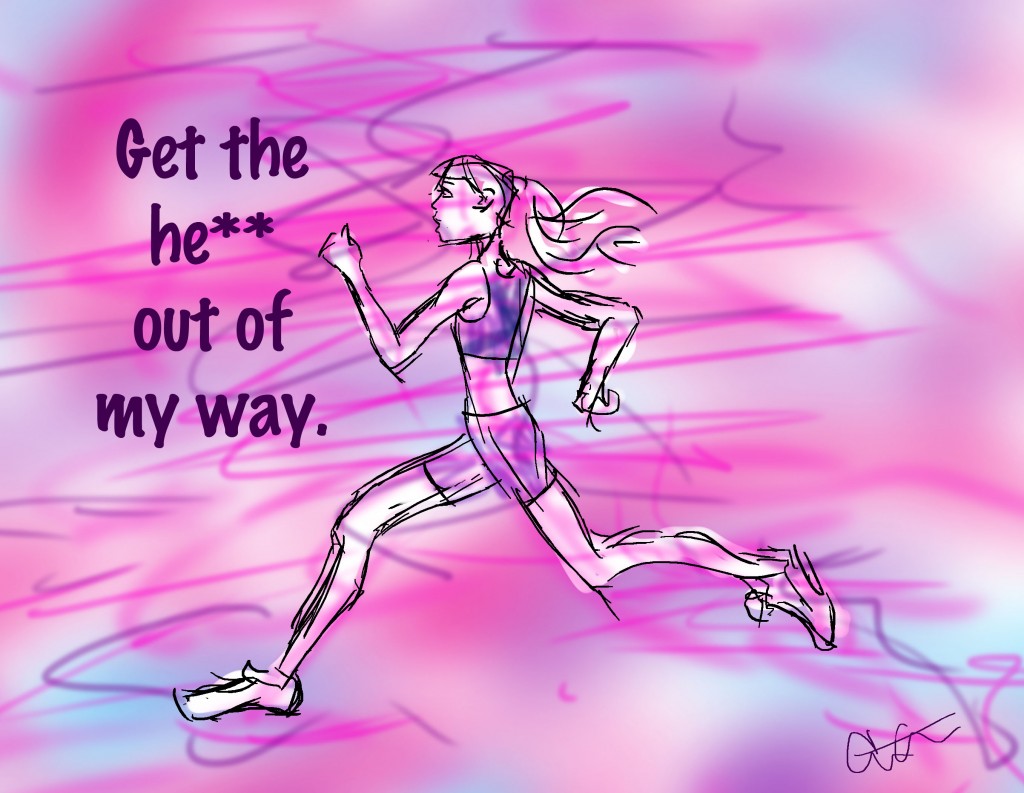 Today will be short and sweet. Remember also, that running is incredibly mental and usually the biggest limiting factor is YOUR OWN mind. Don't let your mind out-thinking yourself from your goals…next time that little voice in your head says, "Stop, you can't do this, it's too hard, slow down, ease back." Respond by ignoring it and plowing forward. 🙂
————
I'm also excited to share that one of my pictures is featured today on the Run The Edge Facebook page! If you haven't checked it out, head on over. While you're there be sure to see what other awesome things are going on at Run The Edge…there's even continued updates on Kara Goucher's road to the London Olympics. Talk about some awesome goals to run towards. 🙂
————
1) What goals are you currently working towards?
2) What do you do when you find yourself doubting yourself, a particular goal, or have the little voice in your mind telling you to 'stop'?
3) What's going on for you this weekend?
Related posts: