Today I will look a fear in the eye. I will not blink.
Today I will take a doubt and refute it. I will not hesitate.
I will look only forward, learning from what's been behind. I will not criticize, belittle, disparage.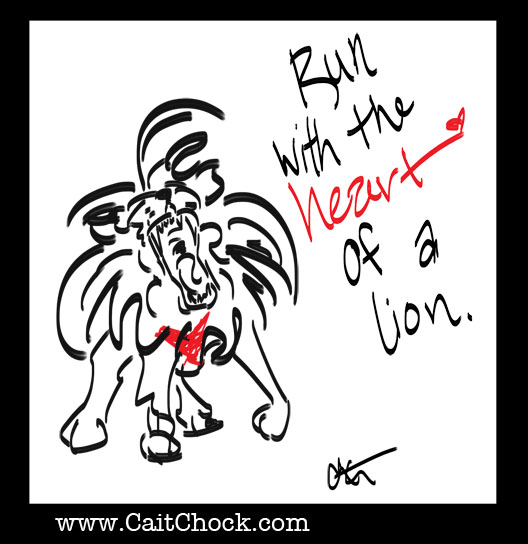 I will see only dreams and possibilities on the horizons. A future bright, no limits, goals big enough to scare.
But fear be d*mned.
I will run with the heart of a lion.
I will LIVE with the heart of a lion.

———
Speaking of lions, here is my latest Competitor article on THE lion himself: Meb Keflezighi
Celebrate your mother lion! Mother's day is fast approaching…show your mother how she MOTIVATES and INSPIRES you with an Ezzere Tee. BUY NOW so it'll get there by Sunday!
Related posts: