Can you predict what this runner is about to say next?Let's face it, I'm pretty predictable in that I'm pretty happy with my own little routines. It's not that I don't enjoy adventure, I like to think I'm usually up for some adventures if they come my way, but at the same time I don't find doing the same things all that boring. I sort of figure if it makes me happy, then where is the bad in that?
Confession: I think that most runners are comfortable routine. Isn't running a sport filled with monotony? Sure we mix up our workouts, we have various routes, we stretch the box of left…right…left as far as it can go. Hey, even track mixed it up when it decided to toss a water jump into the schedule. But let's face it, when you break it down runners have to, to a high degree, be fully comfortable in routine.
Taken to the extreme it can turn into a bad thing, getting stuck on HAVING to run the exact same route and getting competitive with yourself to run a faster time can ruin your easy days, yes. Yet you need some order behind that training schedule, there is a method to the madness. We all vary on how much predictability we are comfortable with; though we all have workouts we use as key indicators of our fitness, our old faithful easy run route, having the same rigid warm-up routine actually helps quell pre-race nerves.
So you see, being a bit predictable isn't such a bad thing. It gets a bad rap, this predictability thing, and I guess if you're marked by a stalker or serial killer, yes, having the same running route at the same time every Tuesday may eventually bite you in the butt, but that's a whole other thing.
* Route Markers. I vividly remember the first 'real run' my dad took me on. By that I mean it was over 1.5 miles and in my mind it was an epic distance. I was dying and he told me, "Hey, you see that?" He pointed to a brick building, it was the gym where growing up we'd go swimming, "We are about one mile from home, and when I see this building, no matter how tired I am, I know I can make it home." I always remembered that, and every time I ran past that building that day forward, no matter how tired I was, I knew I was going to make it. You see, having the same route can be the perfect mental mind game; you have 'markers' that you come to know, expect, and when you pass them they offer a little boost. No matter how tired you are, you know you can keep going…then you make it to the next 'marker.'
* Fitness Indicators. There is a reason that you train in phases; there's base building, strength workouts (tempos, long repeats), sharpening (speed workouts), tapering…etc. Your body also thrives on consistency, with smart conditioning you get the best results. As you make it through the cycles, you probably have benchmark workouts within each phases that indicate how great of shape you are compared to yourself of years past. You know that when you've been able to run such-and-such time you did your mile repeats at XXX pace. Then when you run those same repeats faster…you know you're ready for a PR and you get excited, can't wait to race and chase that PR.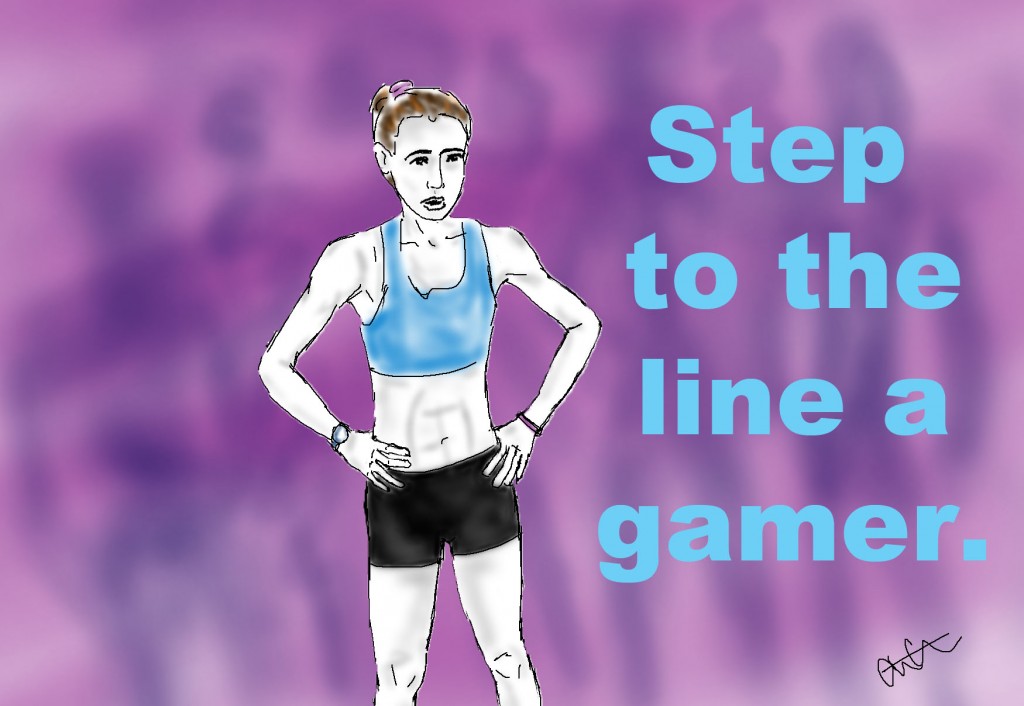 * Know What Works. When it comes to races, do you really want to mess with what has worked in the past? It's not the time to see if five chili dogs are going to be your winning pre-race fuel, also not the time to see if you should try those new spikes for the first time. A predictable pre-race, even pre-hard workout, routine sets you up physically for the best results and mentally too. Mentally the routine of things makes the run similar to any other day, and it gives you something concrete to focus on rather than those nerves. Find your pre-race predictability and then thrive in the routine.
* Just Do It…to Improve. The secret to getting faster and better? Consistency. Let me be your thesaurus and tell you that is another word for predictability, routine, monotonous running. You have to make your muscles predict that you're going to be running another mile, another day, and repeating. Accept this, embrace it, because you know you love our sport, okay. Motivation can waver on a given day, but let's face it you know you'll be filling the future pages of your training log.
Is predictability such a bad thing? If it makes you a runner, it can make you faster, and it can offer you up some awesome PR's, I sort of think you may agree this whole predictability thing isn't such a bad thing. Well, unless you are a marked runner for a stalker or serial killer. 😉
1) Name one thing that makes you predictable.
Is it bad that when my family walked up to the ordering station at Costa Vida the worker knew all the orders? Strength in numbers at least…hehe.
2) What is one thing that is good about predictability when it comes to running and training?
3) What is an example of predictability going AWOL and actually hurting your running and training?
Overly obsessive of the pace of your easy runs…run easy enough to recover.
4) Now, even if you have some predictable traits, do you consider yourself pretty adventurous? If so, in what way?
Related posts: