There's 'Normal People World' and 'Runner World'…but the best place is where they intersect.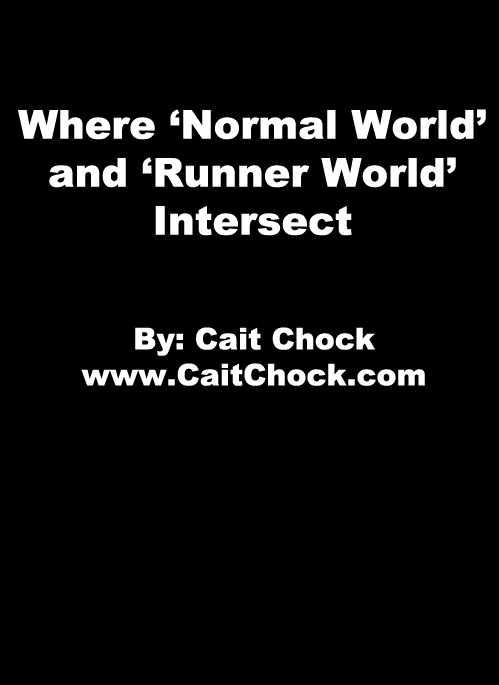 Running is a special sport because you could be 1-foot or 7-feet, 3 lbs or 300 lbs, not have a lick of coordination, but if you put in the work and are motivated you WILL improve. That's it. Of course that motivation part is what defines the sport and no amount of good genes can make up for a lacking there.
On the flip side that's what makes running even more fun and exciting…it's the MENTAL factor. That gamer-trait and tough as dirt runner spirit are what makes those stories of triumph, the inspiration the breeds motivation in others, and thus makes a nice little circle. It's the circle of (runner) life?? 😉
And let's be honest, the 'Real World' can get downright stressful, glum, and hum-drum at times…so it's always refreshing to be able to escape, if for only a short bit, into 'Runner World'.
Run. Smile. Live.

—–
More Runner's Strip Cartoon Animation Shorts HERE!!
Post on the METNAL factor of running HERE
—–
1) What does your 'strip' to runner world look like? Do you have to wear a certain uniform to work/school, or do you try to get away with wearing runner clothes as often as possible?
Ummm…take a guess?
2) What's one genetic trait that you may be lacking in but doesn't matter in 'Runner World'?
No coordination. Like negative 200. But I can turn left and run straight!
3) What's something that inspired or motivated you recently?
My dad. He used to run casually but now he's running ultra's.
Related posts: