I think I'm in love with my new penguin. First he schools us on ice cream, now he speaks to another runner's truth.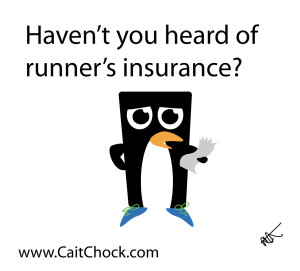 What nugget of wisdom with Mr. Penguin be dropping on us next time?
——-
More running CARTOONS AND LAUGHS
Posts on GI Issues for Runners HERE and HERE
——-
1) What nugget of truth do you think our penguin will be quipping about next time?
Related posts: