I'm a runner. You can call me every insult in the book and I really won't care. I will probably even laugh. But the second you call me a JOGGER…all bets are off.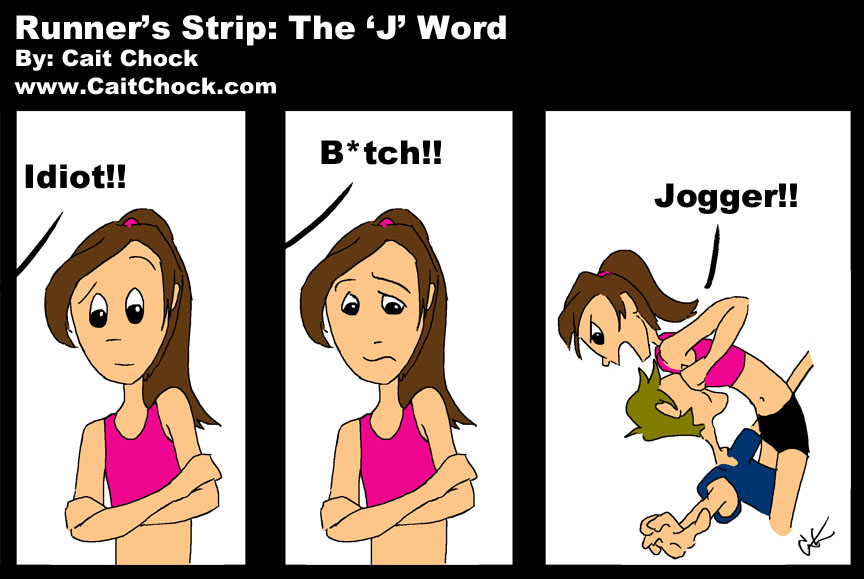 ———
Make your running even FASTER…posts HERE, HERE, and HERE.
More Runner's Strip comics and cartoons HERE.
———
1) What's something that non-runners say or ask you that may annoy you?
2) Do you use runner and jogger interchangeably or do you definitely keep the adjectives in line?
3) How do you usually react to insults?
Usually I do end up laughing.


Related posts: