Runners have a love affair with the Boston Marathon. Rightfully so, even if you're not a marathoner, heck, even if you're not a runner you've heard of the famed race. The hills have names, the stories of races past are epic.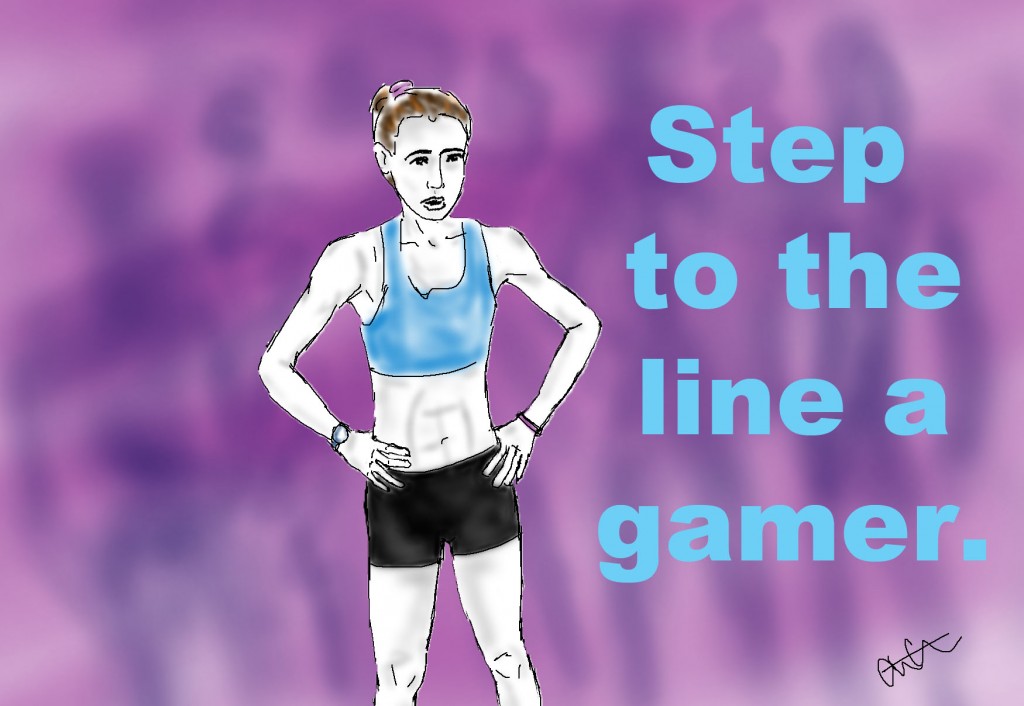 I recently wrote a piece for Competitor.com: Four Boston Marathon Tips From Dick Beardsley. I thoroughly enjoyed doing this one for a few reasons, 1) the 1982 Boston Marathon, coined the Duel in the Sun, between Alberto Salazar and Dick Beardsley defines mental toughness 2) Dick Beardsley was one of the most supportive and inspiring people to me after my car accident. He had multiple accidents that left his legs mangled, yet he is a runner today. He's one of the sweetest, most positive people and his encouragement through my recovery meant the world to me.
In the article Beardsley noted how his parents, both non-runners, had gifted him with 'to Boston Marathon' funds upon his graduation from high school. When he finally did get to the starting line he recounts, "I've never been to a race where when you step off the plane you can feel the excitement in the air! I've spoke with Olympians that have told me they would rather win Boston then a Olympic medal!"
Racing brings out that electricity, the nervous excitement of hopes, aspirations, goals every runner has. The goals they've staked so much of themselves in, sweat out the miles, the grueling hard workouts, this brings anticipation. The anticipation is mixed with a bit of pressure (you need a little self-inflicted pressure, just enough, not too much though) because the day is finally here. Be it Boston or any race, a runner needs thrives off of that energy, the nerves, it ups the ante, and can fuel your performance.
The Boston Marathon has its hills named, but what aren't named are the downhills. Ahhh, those tricky descents are deceptive because one would 'think' rolling downhill, letting gravity do a bit of work is 'easier'. But as Beardsley stressed when asked of a crucial training tip for runners aiming for Boston, "TRAIN YOUR BODY ON THE DOWNHILLS AS MUCH AS YOU CAN!" Hill climbs work the quads but so do downhills; ironically the pounding force of the downhill can beat you up just as much, maybe more.
It's also easy to carried away and blitz out too fast with those steep downgrades. In the article Beardsley cautioned runners how NOT going out too fast is infinitely more important on the Boston course.
Runners should train for their race course. I wrote all about that in THIS post, because there aren't races on a treadmill, you want to be prepared for the conditions you'll be racing your competitors on.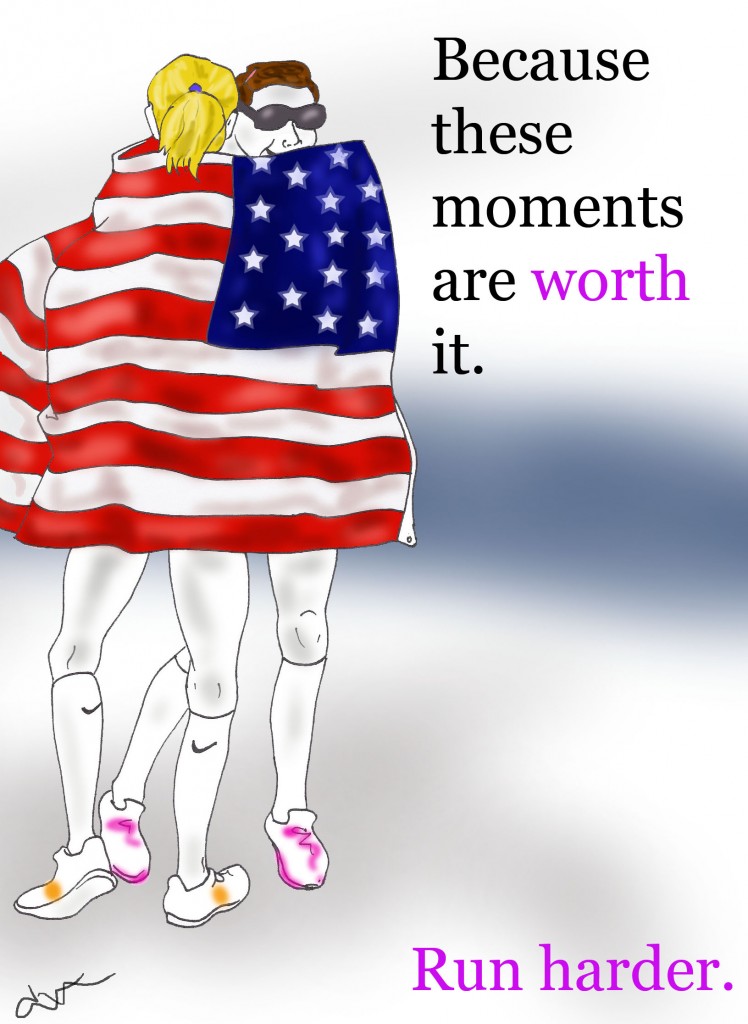 This year's Boston Marathon, I won't be shy, I'm not going to even try to hide the fact that I'm rooting for Kara Goucher and Shalane Flanagan. Hopefully this year one of these amazing women will bring Boston back 'home' in that an American will take the title.
For all those racing, be it the Boston Marathon or otherwise, have confidence. You've done all the work you can do by the point you reach the days and moments before hitting the starting line. Rather than look back with any doubts or 'I should have dones', push that from your mind. You can't change the past. Only look forward, recount the tenacity for which you DID do the work, be realistic with your goals for the race, but don't be afraid to reach high enough to make yourself feel a little uncomfortable…nervous maybe.
When the gun goes off, feed off of the energy around you, thrive off of your competition, let them pull you along, and RACE!
1) Have you run the Boston Marathon? Are you running this year?
2) How do you use the atmosphere of race day to fuel your performance?
3) Share a mental affirmation, or something you tell yourself, to make you feel confident when you hit the starting line.


Related posts: