Runners, when the bunhuggers come out it's GO time.

People not in the sport of track and field, or non-runners, have asked, "Why in the world would you want to run in those?!" I've heard little kids giggle and balk, "She's running in her underwear!" Even body conscious women have sneered, "Oh, look at her, who does she think she is?"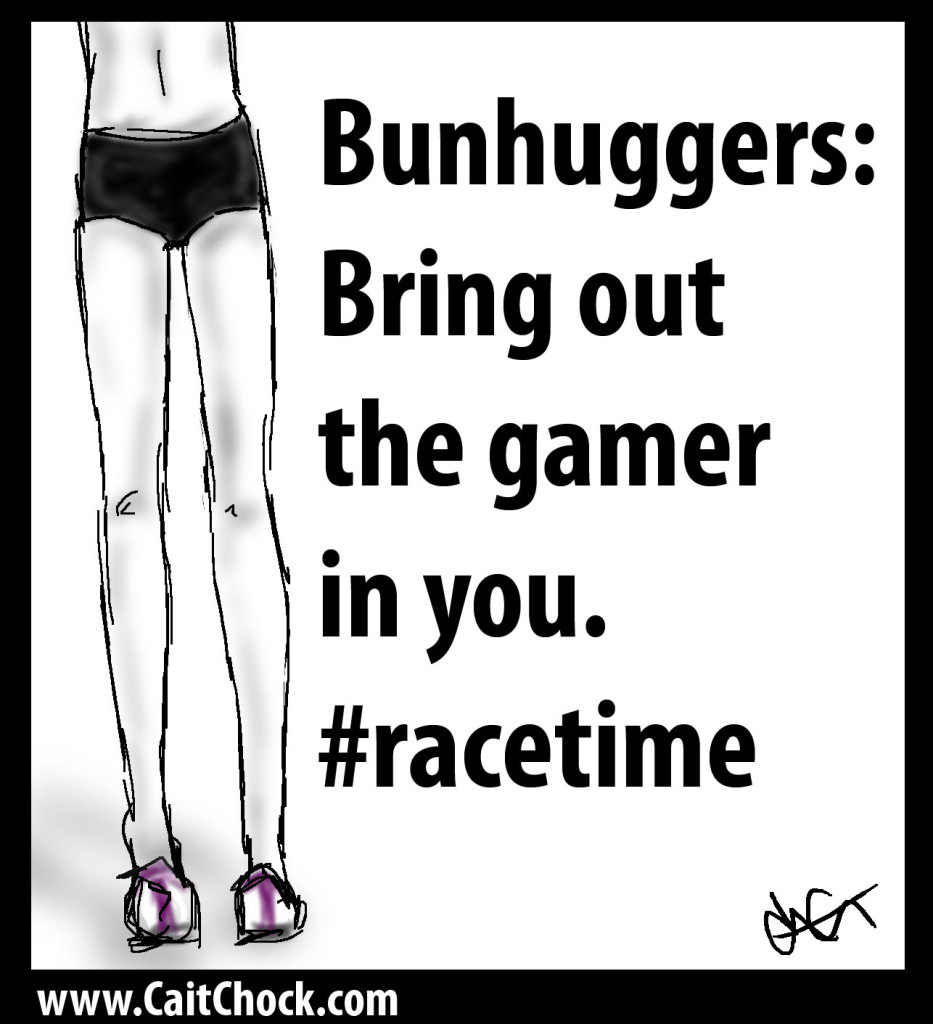 Let me explain…bunhuggers are not
* worn in an attempt to steal your boyfriend.
* meant as some kind of 'in your face, runners are HOT and we know it!' statement.
* stupid.
Think of running in bunhuggers like running in your spikes.

You know the second you slip your feet into those spikes, lace them up, and head to the line it's RACE TIME.
I'm sure there is the element of wind resistance, and yes, bunhuggers are comfortable. Trust me, there is nothing worse than racing with a wedgie…or running with shorts that bunch up in the front. My friend used to have a term for 'those' kinds of shorts, "My thighs eat them."
A large part of racing is mental. Part of distinguishing a RACE from any other run is making it FEEL different. The energy, the electric buzz of the spectators, the nerves, the excitement, the competition, all of the feed into the race atmosphere.
Running your warm-up is just as much physically preparing your body as it is MENTALLY prepping you, getting into the zone.
When you kick off those bulky training shoes and slip on the spikes, you FEEL the race coming. As you strip off those sweats to the bunhuggers underneath you SENSE it…it's almost here.
Run that final stride, poised and set at the line, it's ON!

"Look good, feel good."

1) Female runners, what do you prefer to race in? Do you run in bunhuggers, or have you?
2) On the other side, have you made fun of the bunhuggers? Do you find them silly, and not understand why people would run in them?
3) Guys, men get teased for the shorty running shorts in general. What style shorts do you prefer? What do you say to the dorks who make fun of running shorts?
4) What is a part of your 'process' in amping up for a race? What is something that makes you FEEL like it's race time?

Related posts: