The results for the 'cramming method' when it comes to running are a pretty mixed bag. Admittedly there are those lucky few blessed with a fair chunk of talent and with minimal training can whip out a rather remarkable performance given the circumstances. That's not the norm and I'd like to also point out that the craming method = the hazing method. Read as: be prepared to suffer the consequences by way of pain uncomfort and soreness. Hey, you have to pay the price some way!

Running
rewards the consistent
and the hard-workers BUT there are circumstances where you've got less time than you'd like before race day and you want to do all you can to make the most of that time available. My most recent article for
Competitor: 'How to Get Race Ready in Four Weeks'
shares how to get the most bang for your buck in 4 weeks of training.
This article pertains to 5k and 10k races; generally the shorter races are a little easier to 'gutt it out' and surprise yourself with a better than expected race. True fact: you really can't fake a marathon, even with months of warning…haha.
In getting back to running a race with a deadline looming, different scenarios will offer up very different prospects:
* Coming off of injury: We've all been there and if you're injured early in the season, or during the point where you'd be doing the 'meat' of your training, you would be surprised just how WELL cross-training like a demon can prepare you for the race. Take your running workouts and just adapt them. By the time you get healthy enough to run, transition smartly and with even just 4 weeks of 'real' running you can have a really great race.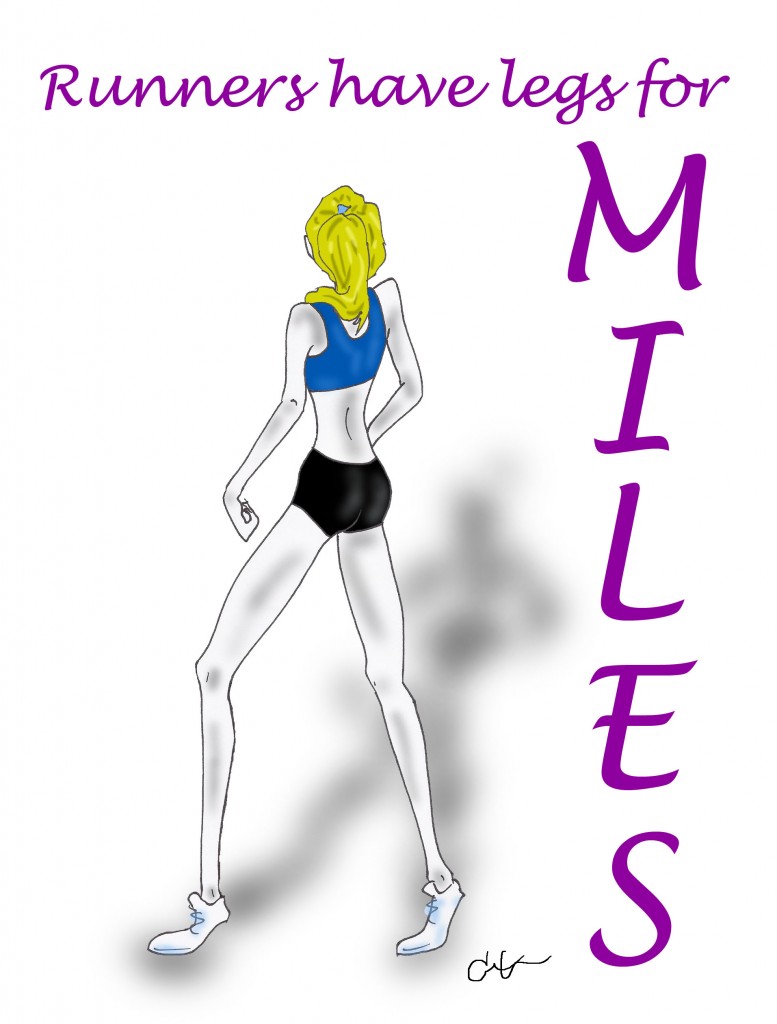 * Running but not training: Say you've been consistent but not doing any real workouts or mixing up the paces. Then your 4 weeks of training will mostly be getting those legs accustomed to faster paces and the mental training component of embracing the hurt of training, it's different from just straight running. The good news is that ultimately if you've been consistent and are not out of shape, you're tuning up and you may not be in PR-busting shape after 4 weeks but you'll be well on your way and then motivated to keep that momentum up.
* Slacker: Okay, got to call out the runners that show up after summer vacation to report to their schools' teams having not run a single step. Here is where that nice hazing term comes in, I know of some runners who, having diligently trained over the summer, take a sick kind of glee in watching others pay for their slackerdom. Like I said, you have to ante up somewhere and usually slackers have to pay double for their little hiatus. That said, at least if you've been a runner you have the muscle memory on your side so with 4 weeks of actually focusing you could wind up at least not totally embarrassing yourself. Then just keep up the hard work and hopefully learn your lesson just once. 😉
Along with sharing the workouts that will give you the most bang for your buck (spoiler: threshold workouts) the article has a 4 week training program guide too. So if you're looking nervously at the calendar, take a breathe (hopefully you've been cross-training! Hehe) and know that you STILL can make it to the start and finish line with your ego intact and have at least a respectable showing…and potentially a really awesome one! 🙂
1) Was there a time where you were on a time crunch for your race; what was the circumstance, how did your training end up going, and then how were the results?
I had been injured for pretty much all of one cross season but was able to get in some land runs and workouts a couple of weeks before one of the big races. Since I was really good with my cross-training I actually did PR, so again, don't underestimate cross-training! 🙂
2) Was there ever a time you feel to slacker syndrome?
3) When is your next race and what are some of your staple workouts in your training?


Related posts: