Running is scary sometimes. Not in the 'BOO!' the Oogittity-boogitty Monster is chasing you, though that would surely get that turn-over moving, but in the fact that with running you must constantly be putting yourself out there.



Part of that funny feeling in your stomach and flurry of nerves that greets you on race day, and to a degree on hard workout days, is fear. Us runners don't like to consciously admit that is what it is, because ADMITTING that there is fear works against us; burying that fear and words like 'can't' are appropriate coping mechanisms to get us through those hard workouts and races. Words like fear, can't, tired, and pain shouldn't be leaking into our mental vocabulary.
Though, we can't deny that these feelings exist and in order to overcome them DURING the races, the workouts, the long runs we have to be able to UNDERSTAND where they are coming from.
The fear comes from knowing there is the chance of failure.
Being afraid of failing, coming up short, losing, embarrassing ourselves in front of others, and having solid proof that we are not capable of something are what stop a LOT of people from accomplishing things they ARE capable of. What's more are those feelings are the things that derail them from even trying in the first place. The truth is that it's SO much easier to never try because at least that way we will never have concrete proof that you failed. But that not trying is just a cop-out.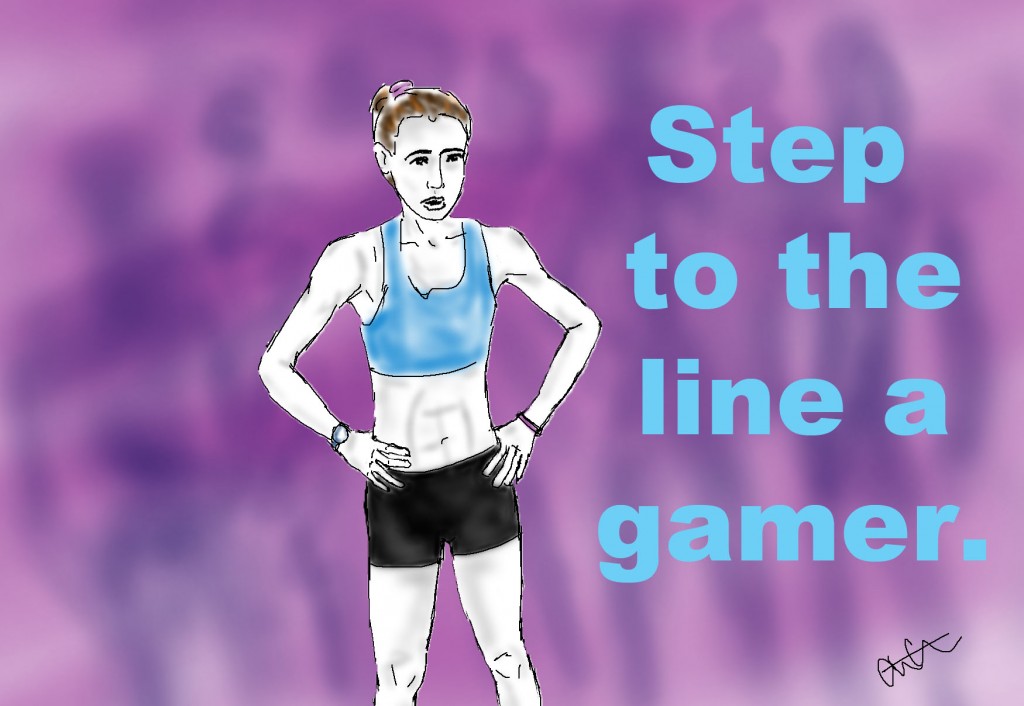 Running can be daunting as he** mostly because it can be hard as he**. No two ways about it; in order to achieve those goals you have to PUSH yourself, open yourself up to the chances of failure, of having to look that fear of starting dead in the eye and not blink.
Runners butt up against that fear on a constant basis, which is another reason it takes an insane amount of guts and fortitude to stick to our sport. Every time you go out for a run, the inevitable fact is that yes, you will be uncomfortable. Discomfort is like the base line for any run and it only goes up from there.
Fear of pain is a primal instinct, your body doesn't WANT to hurt that bad. It is hard-wired to do all it can to avoid pain; in workouts and races we run towards that pain. The days we come out the mental victors are the days we must be insanely proud of and REMEMBER because the next day we'll have to face the same pain again and strive to come out on the winning side again.
Running is like the revolving door in that sense; you don't just beat out the pain and fear one day and then sha-bam you're on the elevator to the top. You have to KEEP passing through the same gates, and yes, there will be days you wind up 'wimping' out mentally and take the wrong door. It happens to the best of us…we do 'fail' sometimes.
Though we can't let ourselves be so consumed by the fear of failing that it screws with our mind. People can get hung-up on the times they aren't so proud of and let the seeds of doubt bloom into this heinous Venus Fly Trap that eats them alive every time they step to the line. Recognize that there will always be highs and lows in running; you savor the highs and you stick through the lows.
To get through the lows it is comforting to know that 1) EVERYONE has them 2) EVERYONE is denying that little bit of fear mixed in there during pre-race/pre-workout jitters and nerves 3) the revolving door of running will always grant you another chance regardless of outcome.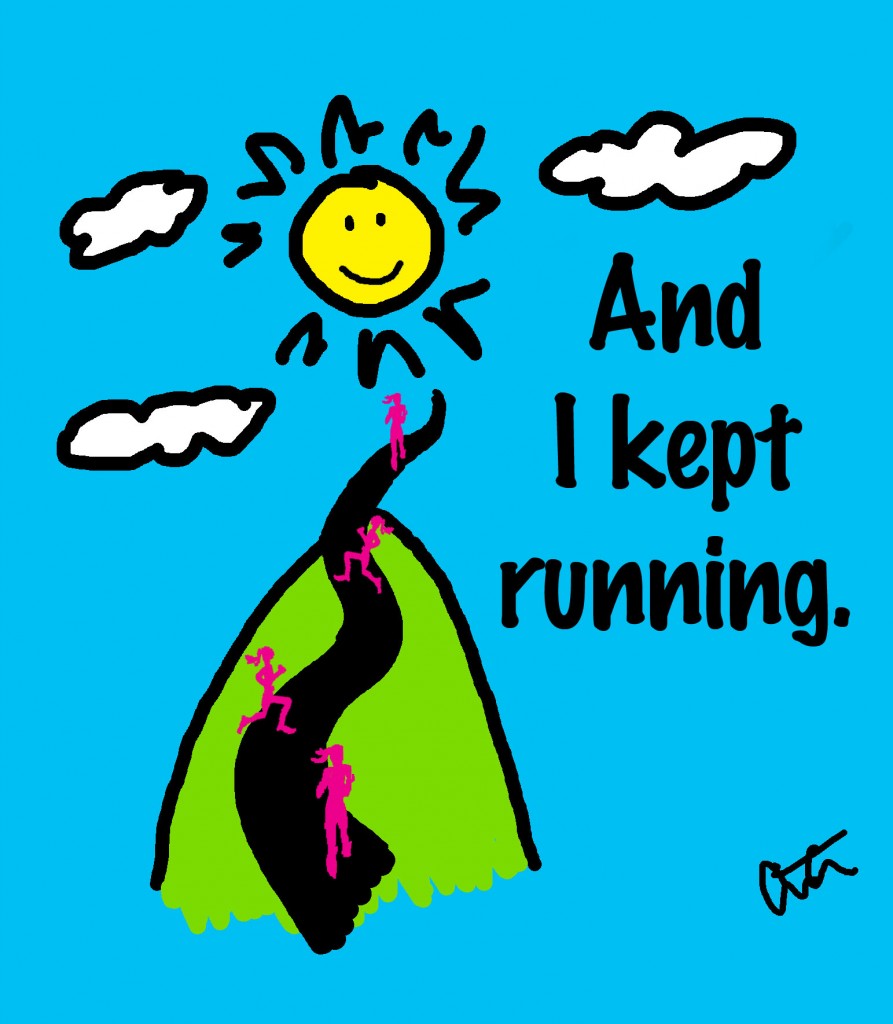 Fear should never rule you, nor should the times where you maybe did wimp out mentally; that's why during that warm-up and as you battle through that hard workout and races, fear should be banished from your mind. In those moments there is no such thing as fear, as can't, as pain, as failure.
We can understand where these feelings are coming from, but after that, all the focus shall be placed on overcoming them, of putting ourselves out there day in and day out.
——–
HERE is an article on how to channel pre-race nerves to your advantage.
HERE is an article on how to use the art of visualization to improve your hard workouts and races, another part of mental training.
HERE is an article on why it's good to put yourself so far out there it's scary.
The winner of the Ambler Heat Beanie is John Gash. Send me an email at captaincait@hotmail.com and we'll get you sent out your swag! 🙂
——-
1) What are some of the other emotions mixed in there with pre-race and pre-workout jitters?
2) How do you set your goals for running, races, times, etc.? How do you make sure they are big enough to 'scare' you a little bit?
3) Name a time where you definitely pushed through to another level of pain tolerance? Brag on your fine self! 🙂

Related posts: