It's really easy to take running for granted. To just expect that it will there waiting for us, that our next run is available at our earliest convenience. We can take advantage of it all we want, get a little miles grubby sometimes, blow it off other times, but no matter how we treat it assume it will come crawling back to us like a pathetic lover.

Losing perspective is an easy trap to fall into, you get overly confident and secure in your body and its abilities, happens to the best of us. You're feeling amazing in your workouts, you can no longer vividly recall the hot sting of an injury and being stuck cross-training, and running has turned into a 'given' in your mind.
A given. Thinking of it like that can lead to some lulls in motivation as well; naturally there are days where you're not exactly relishing the thought of lacing up and sweating out the miles. That tempo run isn't looking so tempting, you're drained from a long day at the office, you're wrestling with the urge to just blow off the date you had with running. You think, "Eh, who cares, I know it will take me back and be there waiting next time."
That's not true; and any time you need a little perspective on that talk to a runner who is just coming back from an injury. Their zest and zeal, their monstrous craving for any amount of running has reached a pinnacle point and their motivation is just as high.
For a moment, let's imagine a charted line. An injured runner and their mood, their outlook on getting to run; when they first get the green light to go that line shoots up in a rocket climb. Each day they eagerly anticipate their sweat time and as they are able to run more and more it becomes a little more comfortable, familiar, repetitive. Time goes by and the line gradually evens out, it's not flat-lining, but it's leveling off.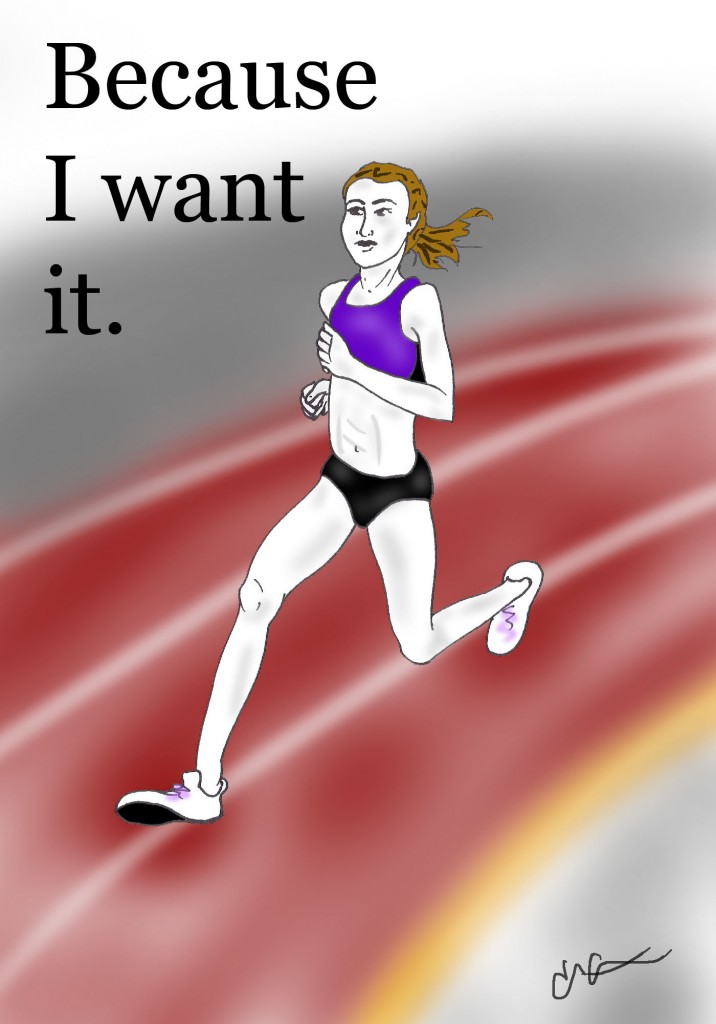 Months and miles stack up and this runner's line maintains normal ups and downs like an EKG; the small spikes and dips are the usual days when you feel great and looking forward to that run, the other days where your legs are tired and you need to force yourself to get out the door and into that first mile.
This is a good, steady state to maintain of course, you don't want to be constantly injured but there is NOTHING like an injury to give your frame of mind a little kick in the butt. Injuries, when you come back to finally running, are like hitting a little 'reset' button in your brain. You promise yourself that you will no long be overly greedy with your miles and workouts, that you will be thankful for each one you can do, cherish them.
But let's be honest, after the 'newness' starts to wear off we all get careless eventually and slip into the little ways we can abuse our running relationship. Not huge offenses always: more instances of motivation lulls, skimping on the stretching or exercises we are supposed to do to keep us healthy, these types of things.
Though when we start to act the snotty high school boyfriend to our meek, running girlfriend we need to check ourselves:
* The next time you're not looking forward to that grueling track workout…remember the last time you were injured and how you focused on the big running goals you wanted to achieve when you got back. Time on the cross-trainer was made bearable because you imagined that when you could train again you'd put everything you had into it. Remember there is a runner out there currently on a cross-trainer making those same pledges; now that you're on the other side of the fence, make good on the goals you set for yourself and start that first interval.
* Next time you are not thrilled to be going out for a run, you've had a long day…remember there is a runner out there, fresh off an injury excited to be able to just run for 10 minutes. Force yourself to at least match that, more times than not you'll keep going longer.
* When you are stuck on the cross-trainer…remember there is a runner sidelined and just out of surgery. Stuck in the bed they are anxiously awaiting the green light to do just something.
* The post-surgery runner in surgery…remember that it is a contiguous cycle, you're at one of the low points but it will climb back up. Now is the time to set your sights on the future, set the goals for yourself on your road to recovery. Of course they need to be smart, baby steps but always have something to focus on ahead of you. Then when you are back and running, looking at that hard workout, remember your time spent setting those goals.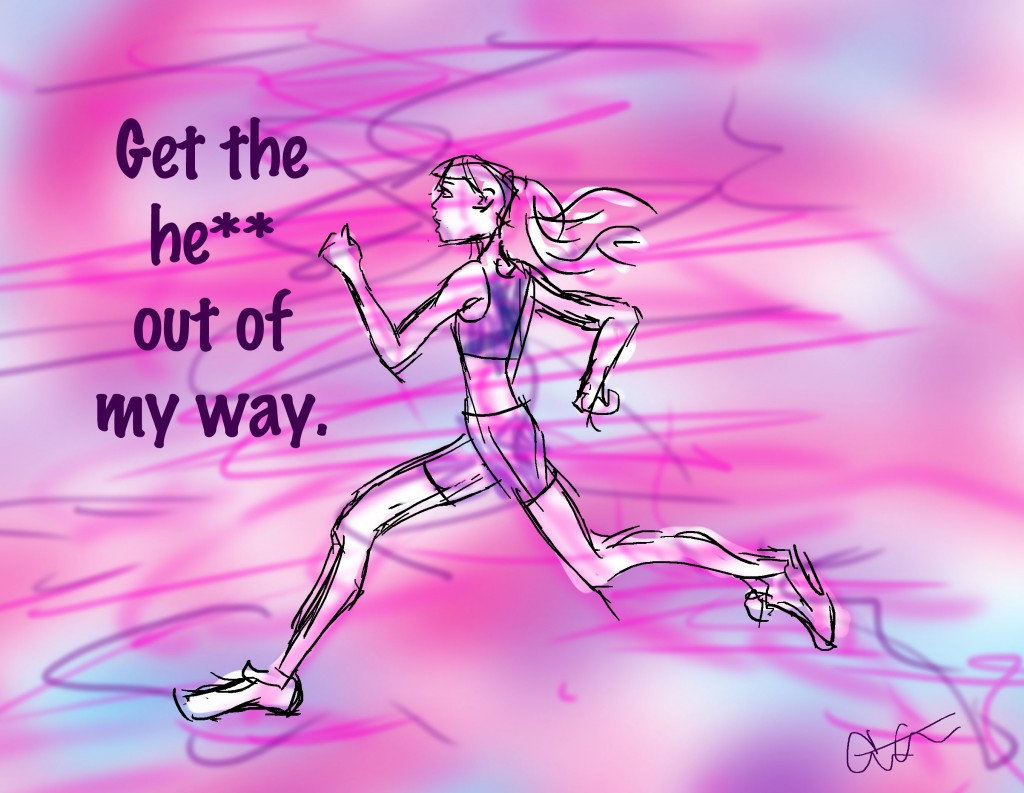 The running cycle…can we cue the Lion King background music here for the circle of *running* life? 😉
Motivation will always be spiking like that EKG chart but don't let yourself forget that running isn't always a 'given' and it can be taken back a lot faster than you think. Be smart with your training and try to give yourself some 'imagined' perspective shifts rather than waiting for a stupid injury to give your brain the 'reset' for you.
1) What part of the running cycle are you in right now? Props to everyone at the top…shout it loud and proud!
I'm at the early coming back stages. 🙂
2) What are some offenses you are guilty of in taking your running for granted?
Wow, so many…but I like saying the term miles grubber so I'll list that one.
3) How do you maintain perspective with your running; balancing smart training decisions and ensuring you get that next run in?
4) Name one thing that helps motivate you to get your run/workout in when you're in a motivation lull.
Think of how I'll feel when I'm done.
Related posts: