This weekend they will be running the NCAA Cross Country Championships. The pinnacle of excitement for college cross country, I've done a few pieces highlighting a few of the front runners vying for the individual title: Shelby Houlihan, Crystal Nelson, and Patrick Tiernan.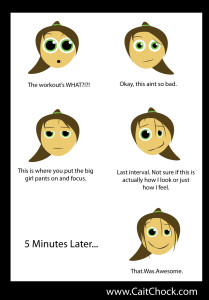 Whether you ran cross country in college, or even went to college, or not I urge you to read them because among all of there runs a similar theme: cross country is unique because it blends the individual component of running with the team aspect. As every runner knows, ultimately, a race is against beating yourself, and while track does have a team scoring element, it is in no way like cross country's.
Here, there is a team of seven, five runners score but don't think the sixth and seventh man (or runner woman) don't count. You need all seven because:
1) You never know: We've all had days where the gun goes off and it's clearly not your day. If you've got one of your 'usual' top five runners amidst a horrible race, you better hope you can rely on your sixth or seventh to step up.
2) The tie: There are classic stories where it comes down to a tie breaker and a win was decided on the number sixth runner…you can bet that runner who proved a win for their team was celebrated that night!
Most importantly, while running is a test against yourself, there is an incredible bond that is formed between training partners. We'll call is a bond build on suffering, and when you 'click' with certain training partners or groups that's where the magic happens.
A partner, or team, can pull you to YOUR best.

Through the training season, time miles, the work you put in, if alongside a person/team, therein breeds a remarkable enthusiasm. The success of one is a success of the whole, and in the middle of the pain of race day you can dig a little deeper knowing that you're racing for yourself but also for your team, your friends, the ones who are pushing through their own pain for you too.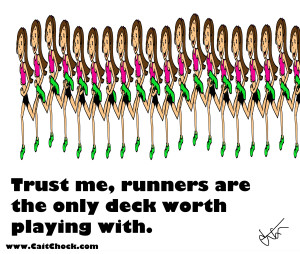 Runners graduate, move on, change teams, but the component of having a training partner there to push you remains the same. Out in the 'real world' runners have many options in terms of running: solo, with a friend, with a group, finding a team, etc. Each runner decides where running fits into their life and also what 'kind' of running they're doing.
Some crave the solace of a run with no one but themselves, their thoughts, and the pounding of their feet. Ample time for thinking.
Sometimes it is important to be able to grind out a tough workout by yourself because there is an important part of mental training that must occur.
But…I will say if you want to stretch yourself I urge you to try meeting with at least another person for some of those hard workouts. Ideally, a person a tad faster than yourself.
You see, running is ultimately a test against yourself…BUT, it's because your MIND is (most often) your greatest obstacle. Having another running there ahead of you, giving you chase, is usually just enough to trick your mind into shutting up and letting your BODY prove you are capable of more.
——-
Lots of other new articles on my WRITING PAGE
I don't update my blog daily but do on my INSTAGRAM and TWITTER FEEDS
To purchase prints of my artwork head to my ART tab! Thank you for respecting the amount of time and creative work that goes into my drawings and not using them without permissions. 🙂
——
1) Did you run for a team ever, be it in high school, college, or beyond?
2) How often do you run by yourself? With anyone else? With a team?
3) Will you make a goal of meeting someone for a hard workout in the not-so-distant future?
Related posts: