So you remember how just a few days ago I was saying how running during winter can really suck?? Weeeeeell…that's not always the case…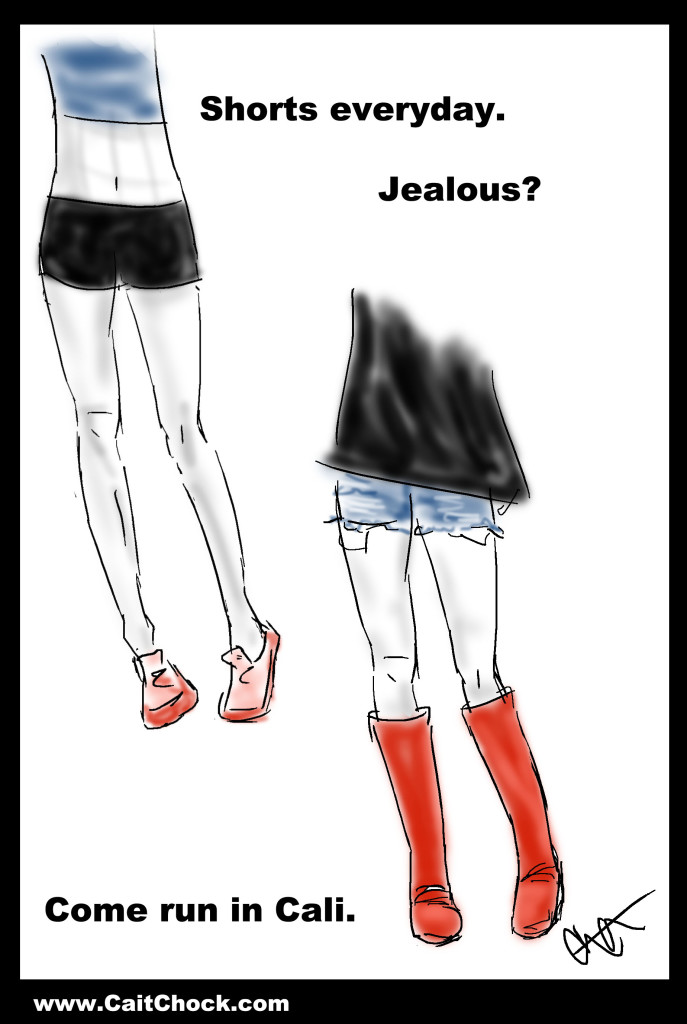 I honestly DO feel bad for all you running out there in states that actually DO have winter weather. Snow? Sleet? Hail? Crazy-@$$ wind?? It's not fun stuff…but it does certainly make you tougher. I mean within reason, no use running outside just FOR the torture, sometimes running on a treadmill is the smarter choice. If it allows you to avoid a potential injury and if you're needing to run faster than outdoor conditions may allow. So treadmills ARE training tools that have their place.
That said…I'm not going to lie. I've run in snow, I've run in sleet, hail, and into crazy winds that blew me to the side. But *please karma don't come back and bite me on this for writing the next line* not this year. So I'm going to REALLY enjoy wearing my running shorts.
The other *perk* of being a runner?? #stronglegs #awesomelegs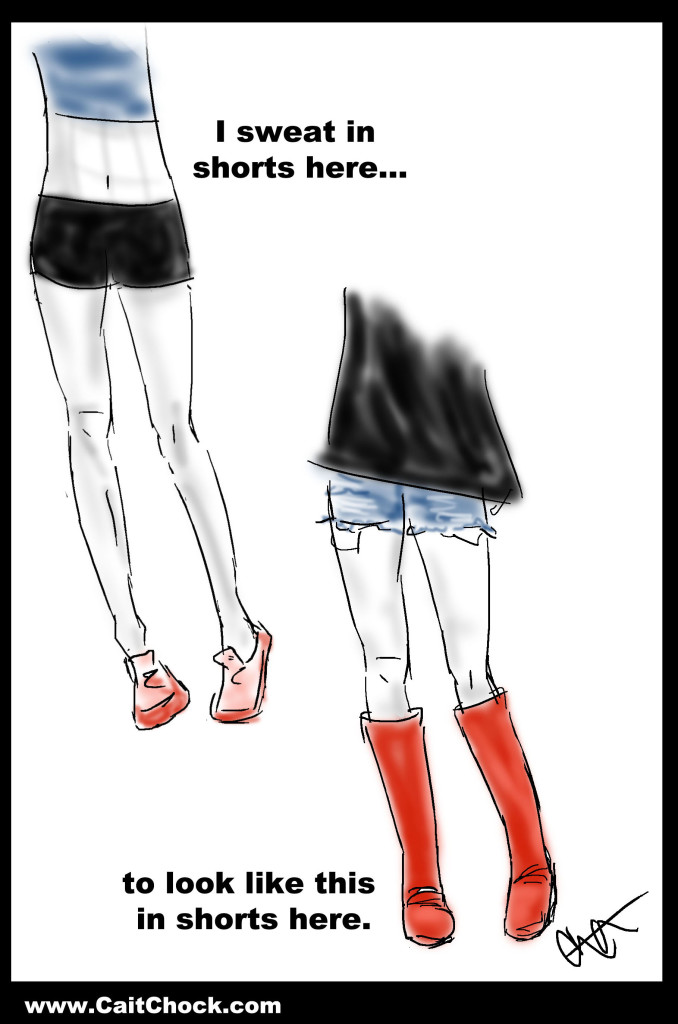 1) Treadmill running? How often have you been hitting the treadmill the winter?
2) What are some of your favorite treadmill workouts?
Longer repeats or tempo runs on the treadmill…doing 400's or 200's sorta freak me out because when the belt gets going I'm afraid I'll get spit right off! 😉
3) I wear running shorts in public….
anywhere I can.
Related posts: