Run to your happy place. But honestly the route to that happy place may not always exactly FEEL like you're running on clouds, does it? Pretty sure my answer to that question between intervals 3 and 9.99 would have been a resounding, "Heck no!" Though finish the cool-down, or the run, and I'm a firm believer that I've reached a happier place.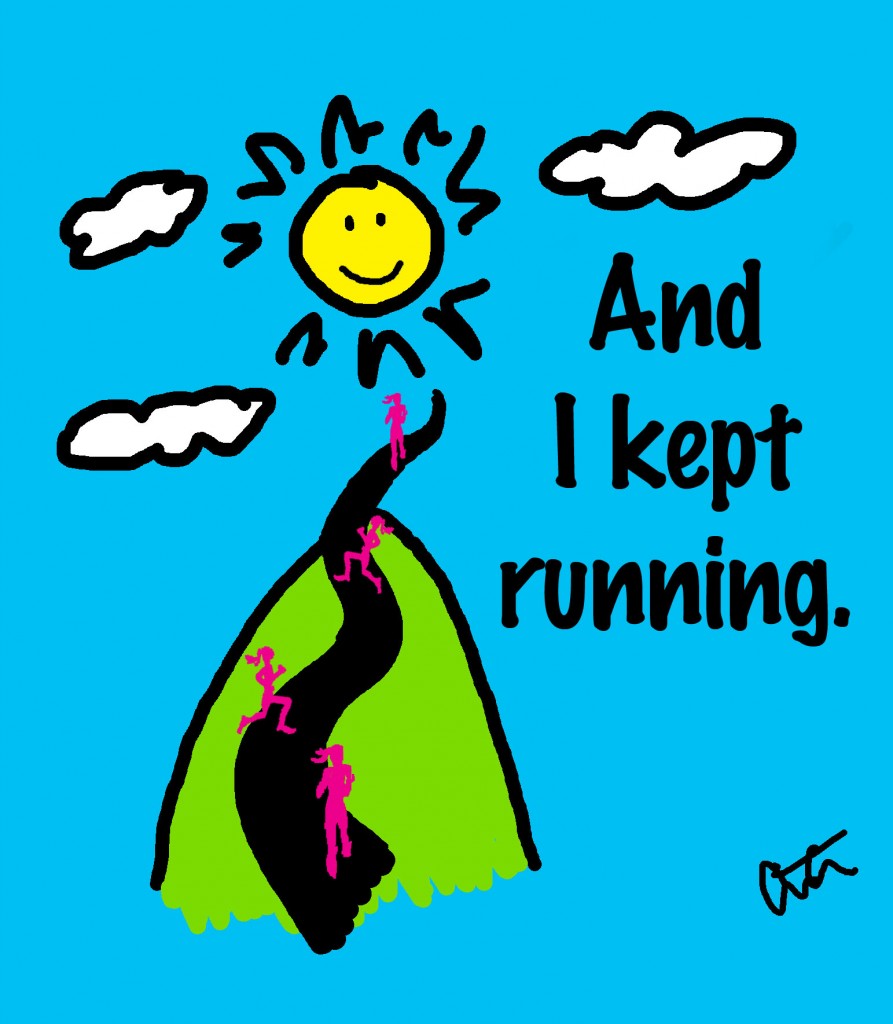 Workouts and runs are interesting because to a certain degree there's always the 'surprise' variable; you can plan your hard and easy schedule but sometimes the legs have the final word in what kind of run it is. For hard workouts the goal is to push yourself, get better, see improvement, and you want to have some extra oomph in those legs.
There are times where your legs feel anything but oomphy and during certain training periods that's just par for the course: you're running more volume, more weekly miles can suck some of that spring, but sometimes you know the end result will get you where you want to be and you must gut out those workouts regardless and remember that by the time you're sharper it'll be worth it.
There are instances where the smart thing is to adjust the workout if it's going awry BUT there are times where you need to plow forward not just for the physiological benefit of the workout but for the mental aspect. Someone once told me that the workouts they have been most proud of were not the ones that were their fastest but rather the ones that were going anything but stellar time-wise but they finished them anyways.
Today I got my booty worked over by the workout; I expected it and saw it coming, I've done a sparse number of actual harder workouts since my foot injury, I've been able to run more and I knew today was hardly going to feel like running on clouds. I knew that it was going to be important that I got through it though, and not just because that's the only way to get over the 'hump' so that eventually the workouts will feel easier as one gets in better shape. Just a much of a factor is callousing the mind.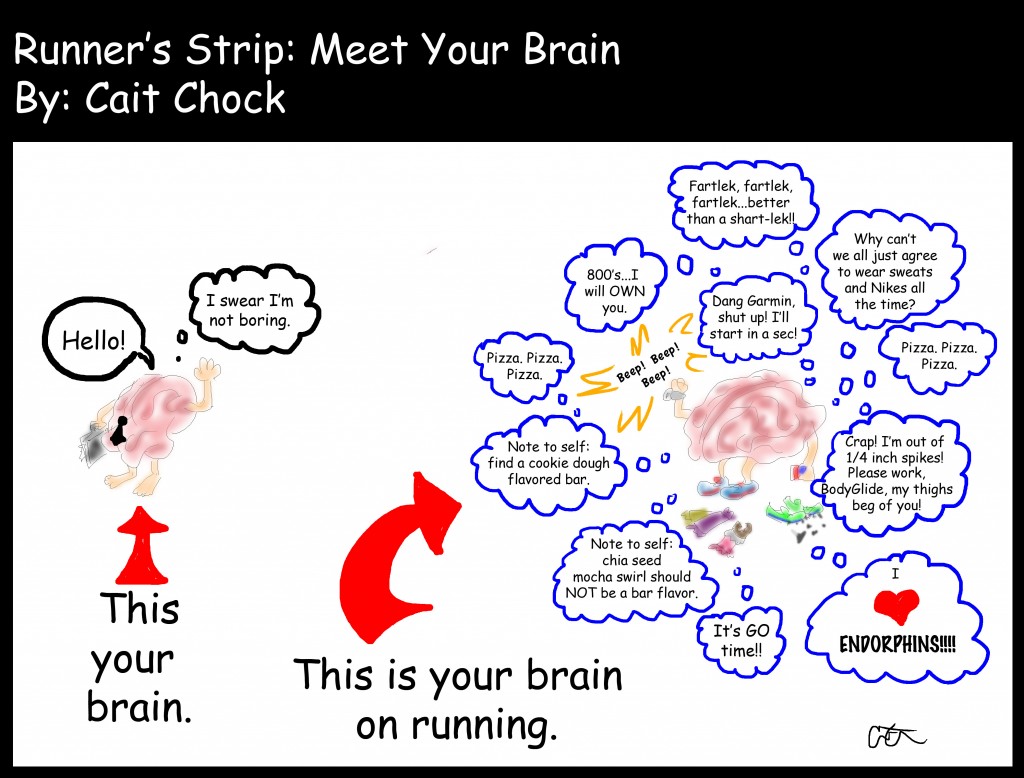 If the splits aren't insanely off, you're not in any injury danger, sometimes you just have to gut through it. Sometimes your mind will seek 'outs' and excuses to call it quits; there are instances where that is the smart thing to do but there is no avoiding that running hard hurts and if you cut out early too many times when there really isn't a reason to then your mind starts to get better and better at talking yourself into 'quitter mode.' That's not a habit you want to get into.
Sometimes you just have those workouts that turn into survival mode and the prime objective is to get through them. If you're not in any danger of an injury and know in your gut the best thing is the plow onward then use all the positive mental thoughts and tricks and remember that come the end you'll be proud of yourself for getting the work done. Run off of effort and even if the times aren't exactly what you would have hoped your body will still get the benefits of a hard effort. Your muscles and cardiovascular systems were still stressed and that effort will pay off.
The main thing I can take away from today is that my foot is still feeling better and there is another run in me tomorrow. I finished that cool-down and you know what…was the journey exactly one where I was smiling the whole time? Hardly, BUT it sure got me to a happy place when I was done…I knew that it would and so I just kept running.
1) How do you handle workouts that aren't going your way but you know you're not in any danger of an injury and there isn't a blaring reason you should stop? How do you talk yourself through gutting through the workout?
2) How do you asses times when you should adjust the workout, stop, or keep going?
Having a third party, like a coach, is often one of the best ways to get this answer. But if you don't have one, do a body check for signs of injury, and then from there see how 'off' the splits are. If they aren't insanely bad I'm usually one to say muddle through.
3) Running to your happy place…do you tend to have mood swings akin to a pregnant woman regarding how 'happy' you are with running: at the onset, mid-intervals, and then upon finishing too? 😉 Hehe. But has there ever been a time where upon finishing you were not in a happier place?
Related posts: