Just in case any runners are suffering some a lack of motivation…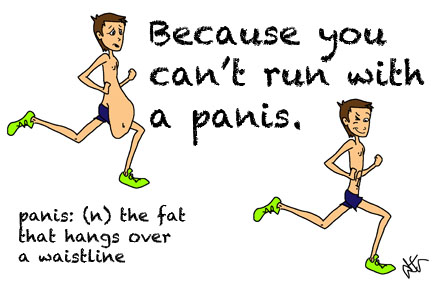 Who else will join me in the fight to bring the Panis to extinction?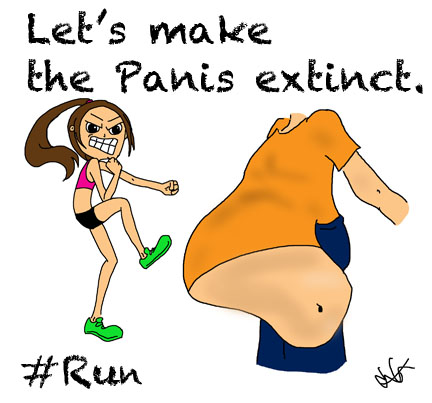 I dare say, every mile clocked is just THAT much closer.
Get out, go get 'er done, my runner peeps! 🙂
———
Want more Cartoons??