Running is all about dealing with discomfort. It teaches us that we are capable of handling more discomfort than we think and it always increases our tolerance for pain discomfort.
Running strengthens us and skews our perception of just what is uncomfortable.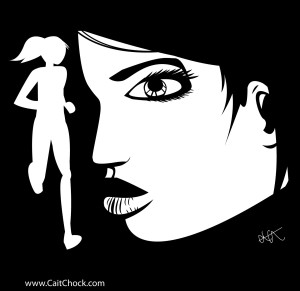 A non-runner complains about a stomach ache, a runner doesn't start complaining until they are projectile vomiting. But the reason that runner's complaining is probably because it's in the middle of a long run and they NEED to keep that gel/drink down because they need the energy, not because it hurts.