Running can put you in some awkward situations. At a certain point all runners realize that control over our bodily functions can only go so far. Whomever happens to cross our paths at just the wrong time…well, that's on them. Maybe a hazard of living within a 10 mile (maybe 20+ mile) radius of a runner.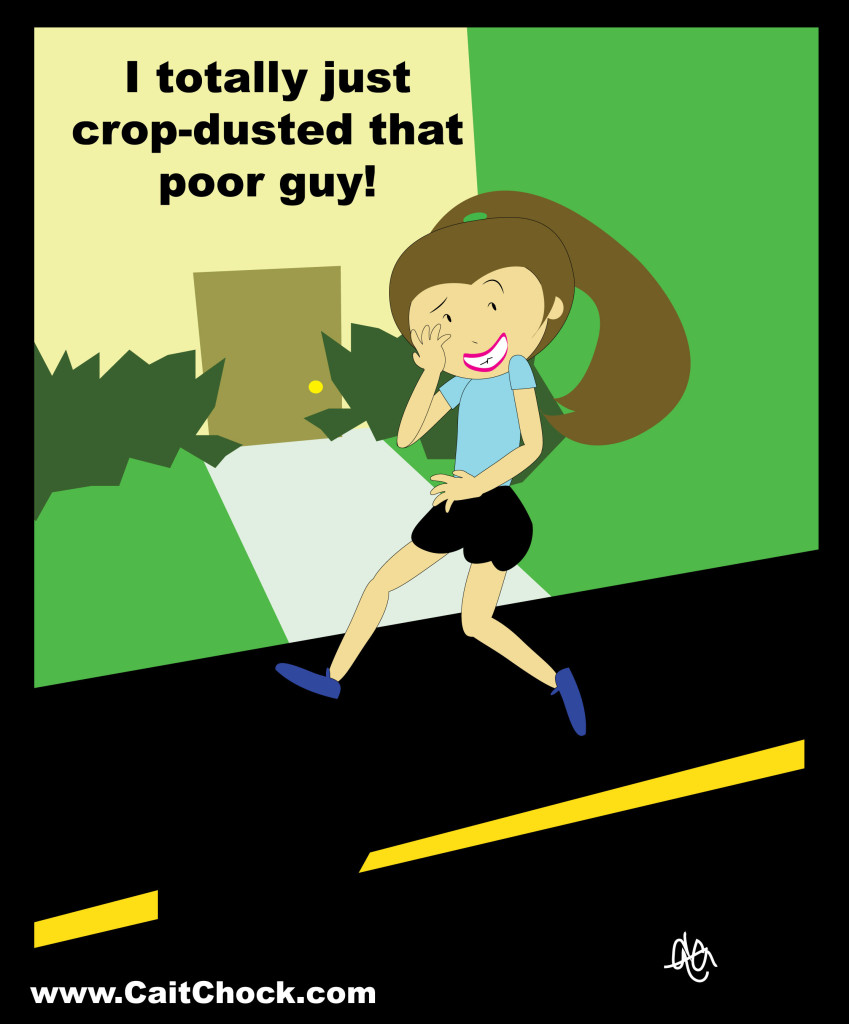 The thing is, be a runner long enough and we tend to have a warped perspective on just what IS socially awkward…and how awkward it rates…the lines get blurred. Farts, spitting, talk of all that, it become just commonplace. Business as usual. Ducking into a bush to avoid an 'in your shorts' disaster…there's not shame in it.
Runners united, at least WE can laugh at ourselves…the rest of the 'normal' world and their standards of social etiquette be da**ed!

1) What's another hazard of living within a 20 mile radius of a runner?
2) What's been a scenario where you did get embarrassed or at least felt bad for some 'normal person' bystander you happened on while running?
3) Who's racing this weekend? What are all you other runners doing??
Running…a'duh!