Good things can come in threes, but then again plenty of awesome things come in twos and fours. Runners have two legs, four laps make that perfect mile…though do those four laps REALLY feel all that perfect when doing mile repeats??

Brain: "FOUR laps, let's call a mile one lap!" Juuust kidding.

A headline caught my eye recently: "Be a better runner without running." *About face* Now I respect the news outlet that ran the article but the snark in me can't resist thinking, "This kind of thing belongs in Runner's World next to the column 'How to get faster in your sleep!'"

Now my younger brother's first love is rugby, second is football, but for the three weeks between seasons he decided to do track! Wahoo…I was stoked!! I'm also in awe of the fact that he doesn't do any speed-work and then just blitzes those 400′s and 200′s like they're nothing.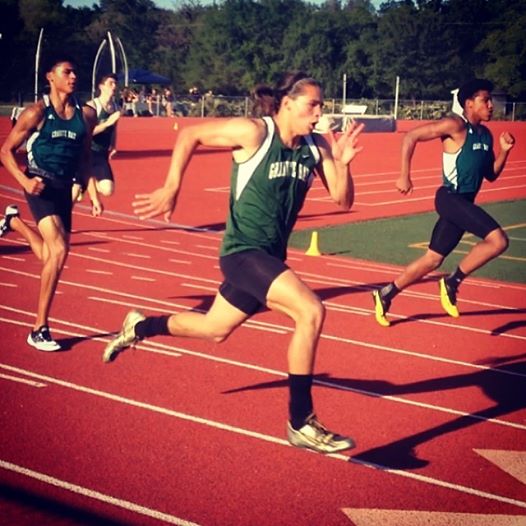 The mystery is solved as to where all of the fast twitch muscle fiber genes in the family went. Clearly all were saved and concentrated into the youngest Chock sibling. Oh and I guess he stole my coordination genes too.