The year's almost over already?! January always seems to sneak up on me no matter what…I really hope I'm not the only one who looks back over the year, scratches her head and wonders, "Hmmm, okay, and what exactly did I accomplish this year?"

Regardless if I'm any more productive or not, a new year is a'coming, and I've been laughing at some of the 'Top of 2011' lists that are making the rounds. I have a new blog that I'm going to be stalking:
EatRunSwag
! Of particular hilarity are the
'Top 5 WTF Moments of 2011'
and
'The 5 Worst Pieces of Running Gear of 2011'
.
I'm glad that someone called out the Vibrams as being ridiculous. I have never worn a pair and the day I do will also be the day that I start strutting around in those Shape-Ups shoes in lieu of my workout. There was one major oversights in my opinion so I feel obligated to add to the list:

Source
1) Reebok EasyTone Clothing line
. I think this one may in fact surpass even the shoes.
But 2011 has brought us plenty of good and fun new running related goods:
1) All about compression. We've got compression socks, sleeves, and I've even seen some for knees and other random spots. I know that the first few people to sport them got made fun of or people thought they were sporting soccer socks but I'm glad to see those naysayers are singing a different tune. Compression accessories have been shown to promote blood-flow which isn't only going to help you WHILE you're actually running but are perhaps even better to wear afterwards to promote recovery. Another time they can really come in handy is if you're going to be sitting in a long car ride or plane ride because they can reduce your risk of blood-clots. Finally anyone who is traveling long distances to race, I'd suggest strapping them on to help spare the legs…we all know how crummy they tend to feel after being stuck sitting in one spot for hours and hours. As a side-note I'd like to give further props to Paula Radcliffe because she's been wearing compression socks for YEARS…I'm going to credit her with discovering them first.
2) Cozy hand sleeves. These were around before 2011 but more and more long sleeved shirts and jackets are including holes for your thumbs and even an extra fold of fabric that you can stretch around your hands. I warm-up really fast when I'm out running and these are great because instead of having to wear gloves for about a mile then taking them off and having to keep track of them, you can just fold your sleeves down for the beginning and then fold them up when you're warm enough.
3) Garmin fever. Yes, I will add this to the list because they are new to ME this year. There isn't a need to get obsessive and wear them for each and every workout, but I would be lying if I said I didn't love them. Finally a watch that is accurate, does anyone remember the days people wore a pedometer? Hehe. (No I wasn't one of them though…just saying.)
4) Light shoes for everyone. One of the best things about slipping into your spikes or racing flats is that you feel like you've just lost about 10 lbs of shoe for the race. Well if you've been checking out the Nike training shoes' evolution then you may even catch yourself wondering if the shoe is actually a trainer or a racing flat…the shoes are getting pretty dang light. What's more is that this is the case for people who need stability shoes…these lighter materials are sweet if I do say so myself. Even crazier is that as the trainers are getting lighter so are the actual racing shoes too! I was talking to one of the shoe developers and he was doing the math; the difference in weight on one of the lightest spikes could shave off upwards of 30 seconds over the course of a 10k for an elite male. So for everyone running slower than an elite male (read as most everyone else) the amount of time you'd be able to run faster gets larger the slower the pace.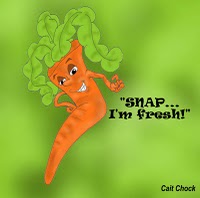 Just some fun finds and I'm sure that 2012 will bring even more awesome goods for runners. Just the same be ready to laugh as there are sure to be even more ridiculous products pushed our way, no doubt endorsed by such running saavy celebs like Kim Kardashian.
1) Any additions to the ridiculous accessories of 2011?
2) Any additions to the best running related goods of 2011?
3) Did you set yourself any goals for the year and if so how did you end up doing?
Related posts: