When I run my right leg has this really weird tendency to kick-back behind me, it's a sort of quasi-knock-knee flail that looks like a fish washed up on shore and is trying to flip back to sea. Sounds really pretty, doesn't it?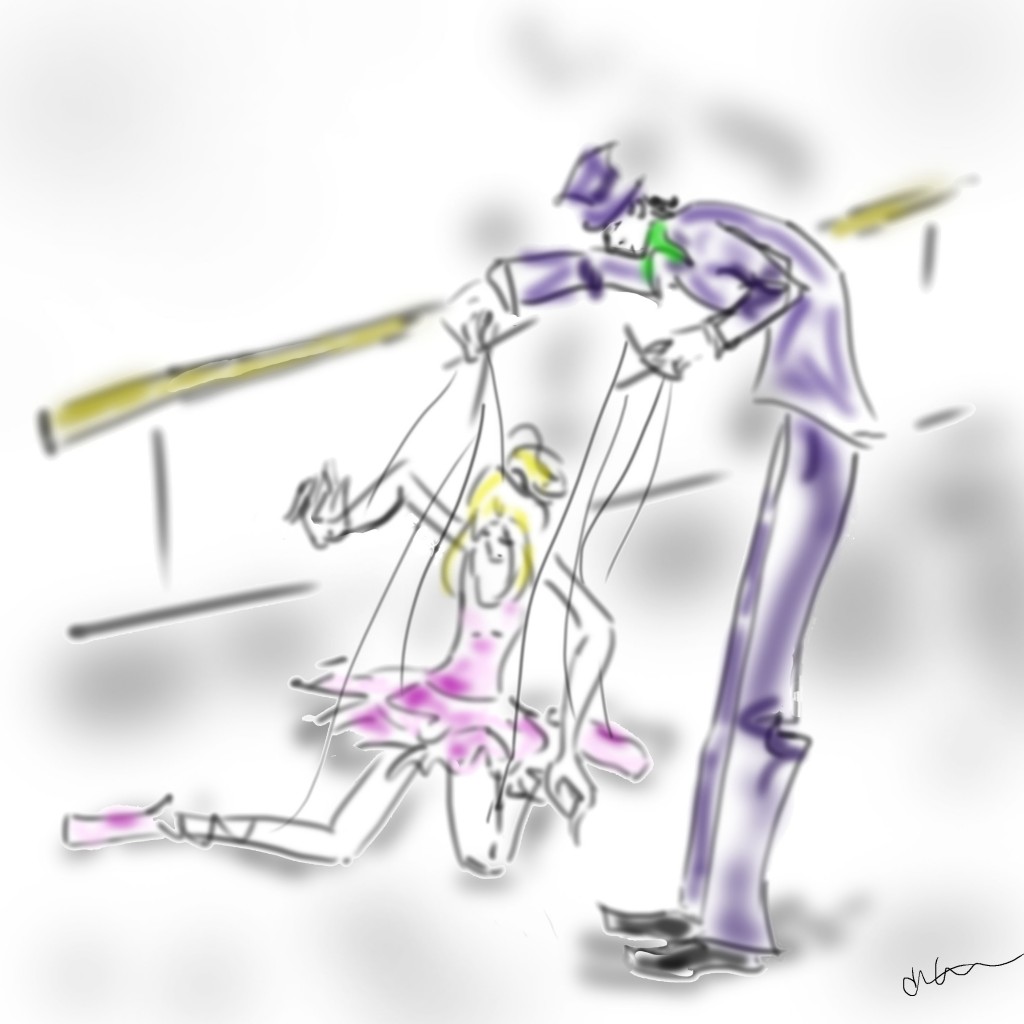 Over the years I did a LOT of work on correcting my form, I mean a lot. Runs where I'd be thinking of dropping my left shoulder, keeping my torso tall, making sure my right arm isn't swinging too low…I imagined myself like a puppet on a string. I ran with arm weights, I counted strides, did core work, weight work, saw ART and massage specialists, hurdle drills and plyo's all in the quest to be more efficient when I ran. But you know what, NOTHING could explain this wonky fish out of water right leg.
Obviously there were imbalances there, something needed to be strengthened so my leg didn't have the tendency to collapse inward on itself. We nailed it down to having something to do with the vicinity of my hips, but you know what, I still run with a wonky stride.
Side point…in a hilarious twist of irony, after I got hit by the car and crawled my way back to running all that diligent form work pretty much got erased. See, we all have to start from square one again sometimes. 🙂
Back on topic, the flailing left leg; it wasn't until I was reading another article in Running Times that was describing weak glutes and how if those muscles aren't firing they could be causing inefficiencies, injuries and messed up form. Glutes? Never thought of that one! So I did a few of the little test exercises and you know what, the next day my stupid glutes were sore.
Logic then leads me to: my stupid glutes may be responsible for my leg flail. I've been doing the exercises to strengthen them so will keep you posted on progress there. However, the point is: we ALL have imbalances and weaknesses that make us inefficient runners.
* Inefficiency = compensation elsewhere = higher injury risk = lost time running
* Inefficiency = slower times = getting beat in races
Hmm, I don't think any of us like those equations? I just had an article published up on Competitor: 'The Four Biggest Problem Areas For Runners' covering the hips, glutes, ankles and hamstrings as the top points of weaknesses for runners.
Chances are you've got one, or maybe more, to some degree. Don't let those weaker muscles cause you problems and don't let them hold you back from faster PR's either.
There are lots of exercises for you to try explained the article but here are some quick links I've also covered on this site:
* Pedestal Core Routine and Video
* Flexibility Routine and Video (being tight is also going to lead to compensation issues)
* Stability Ball Exercises (there are some glute/hamstring exercises there)
When I run I'd rather not look like my leg is a fish trying to flop back into the sea. How about you?

1) Muscle imbalances and weaknesses, what do you consider your 'weak' spot and how have you tried to strengthen it? Or how are you planned to strengthen it?
2) When it comes to form, what is an area there you need to work on? (ie: arm swing, standing tall, stride rate, etc.)
3) If you could liken your running form or self to some kind of random animal or other thing, what would it be? If someone says they run like a beautiful gazelle and have nary an issue, I'm going to call BS on you…OR as you what kind of form work you did to look so perfect. 😉
Related posts: