Track season is coming…can you feel it?

There's something special about stepping on the track. There's a little tingling that starts in your spine, if you're a runner you can't stop it. The hairs on your arms start to prick, the back of your neck feels a chill. It's unconscious, your body senses the speed. The excitement.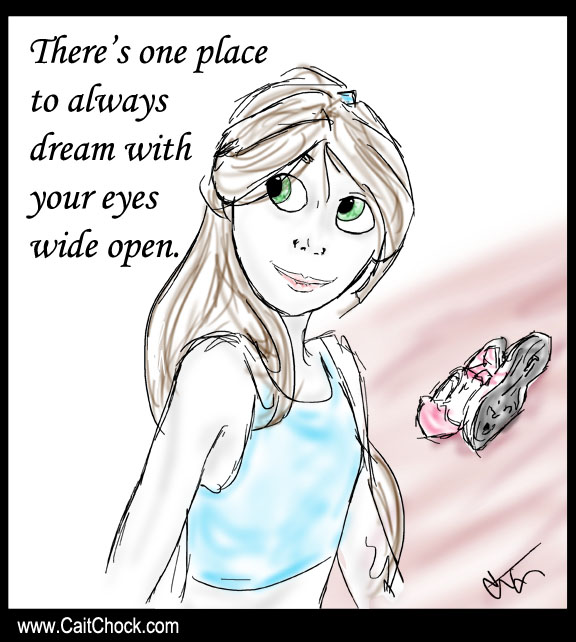 Even when I'm flying and we're close enough to still see the ground, whenever I visibly make out the wide oval of a track I smile. I feel like it's the Universe's way of saying, "Hello!" just to me, it's a special message just for me…like it knows there is a runner on board. So spotting a track on a plane always feels like a good luck sign.
Every track has stories to tell. Years and years of secrets buried between the lanes. Stories of hope, dreams the red rubber can feel through the spikes. Underneath the rubber the gritty dirt holds lasting memories from runners decades ago.
The track feels, but it is an unbiased judge, cold at times, but it has to be. It can't make everyone a winner, it can grant EVERY runner their dreams, it couldn't possibly fulfill every goal made by starry-eyed harriers. For every smile there may be tears, but that's part of the magic. Part of the waking dream.
The track tests every runner, but when we make those goals, go to bed with those dreams, we know this. We go in fully aware that we could wind up smiling or falling short. That's okay, we spike up anyways because that's all part of the fun.
The journey TO the track is just as special as what transpires between the lanes.

1) Have you run track? Are you looking forward to track season coming up? What races?
2) Do you like track, roads, cross country, or trails more?
3) What's one of your fondest track memories? Funny, inspiring, utter fail, anything!
Related posts: