I'm sure it can be a little tough for spouses waking up to a cold left side of the bed…"Sorry Honey, out running." Being in a relationship with a runner may mean pleading out of weekend plans because they've got their long runs, races, workouts, and whatnot. All night ravers and barhopping don't exactly work well into the training program.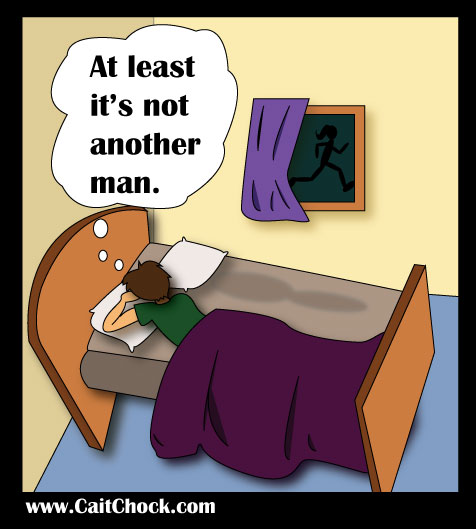 Air-drying our running shirts and tights across the banister, cupboards full of protein bars and Gu's…the oft empty refrigerator. "Sorry Honey, I got hungry!!" That's runger for you.
Certainly the friends and loved ones of a runner may suffer, they may not 'get it', they may not harbor ANY desire to worship the all-mighty mile, rock a Garmin tan so burned into your skin it lasts through winter, or not bat an eye about wearing 'short' running shorts in public. "Seriously, they're not even that short."
The thing is though, TRUE friends and TRUE loved ones may not always 'get' our running quirks habits but they will support us regardless. Some have argued that running is a 'selfish sport' and in some ways it may appear to be. But I will always argue that any selfishness is absolved so long as:
1) Every running KNOWS how lucky they are for any support they get.
2) Always thank those awesome people waiting at the starting line or watching your kiddies (or doggies, or plants, or comic book collection) so you can go for a run.
3) Running makes you a happier, more productive, better you.
Any runner who does that, not only DESERVES their running 'me' time but shouldn't feel any ounce of guilt. Even if they're dodging out of the marriage bed in the wee early morning hours and their spouse is left to spoon with a pillow. You're not cheating…you're a runner.

1) What are some ways that you are lucky, what pillars of support do you have in your life?
2) How do you thank your awesome family or friends who think you're crazy for this running thing but support you anyways?
3) How does YOU running make you a better person and how does that benefit your supporters?
Umm…if I didn't run no one would want to be around me…fact.

Related posts: