And so, mid-stride, she exclaimed, "My goodness, there must be magic in these running shoes!"
To which her Fairy Godmother replied, "Oh yes, My Dear, there most certainly is!"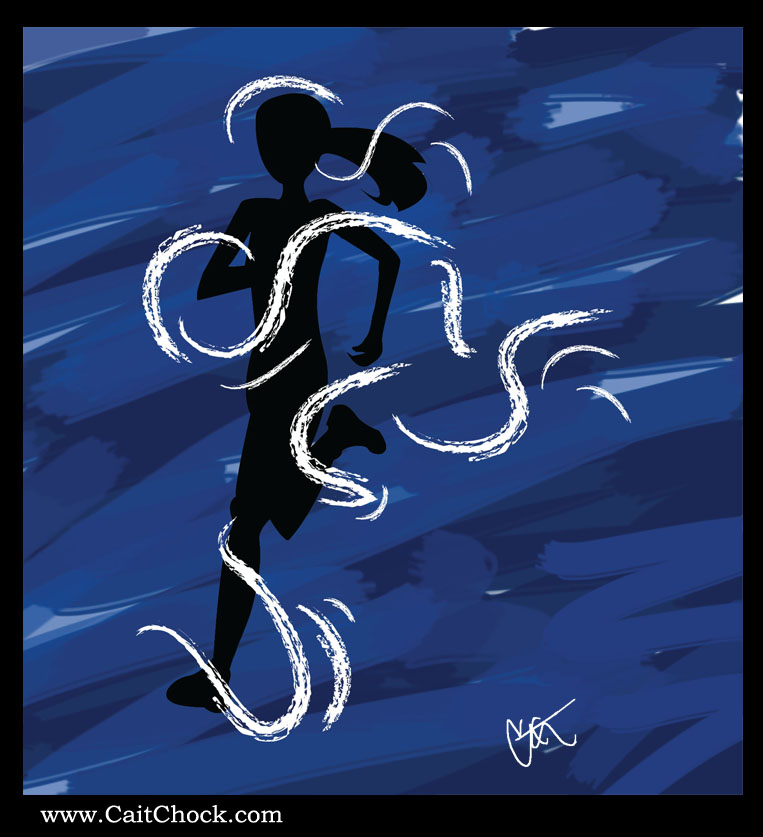 "Does it ever go away?"
"Well, My Dear, it does wear off eventually over time," Fairy Godmother paused, "but you always know how to come back to this magical feeling."
For a time neither spoke, neither had to. The runner knew the answer, she knew no clock would chime Midnight and steal her magic away.
And so she ran on. She breathed in the magic, a creation of her own body.

She ran on into the night…a trail of magic behind her.
1) Anyone racing this weekend?!
2) Which workout leaves you feeling the most 'magic'?
Longer stuff…tempo runs are quite nice.
Related posts: