Hi, I'm the Arty Runnerchick and I'm addicted to running.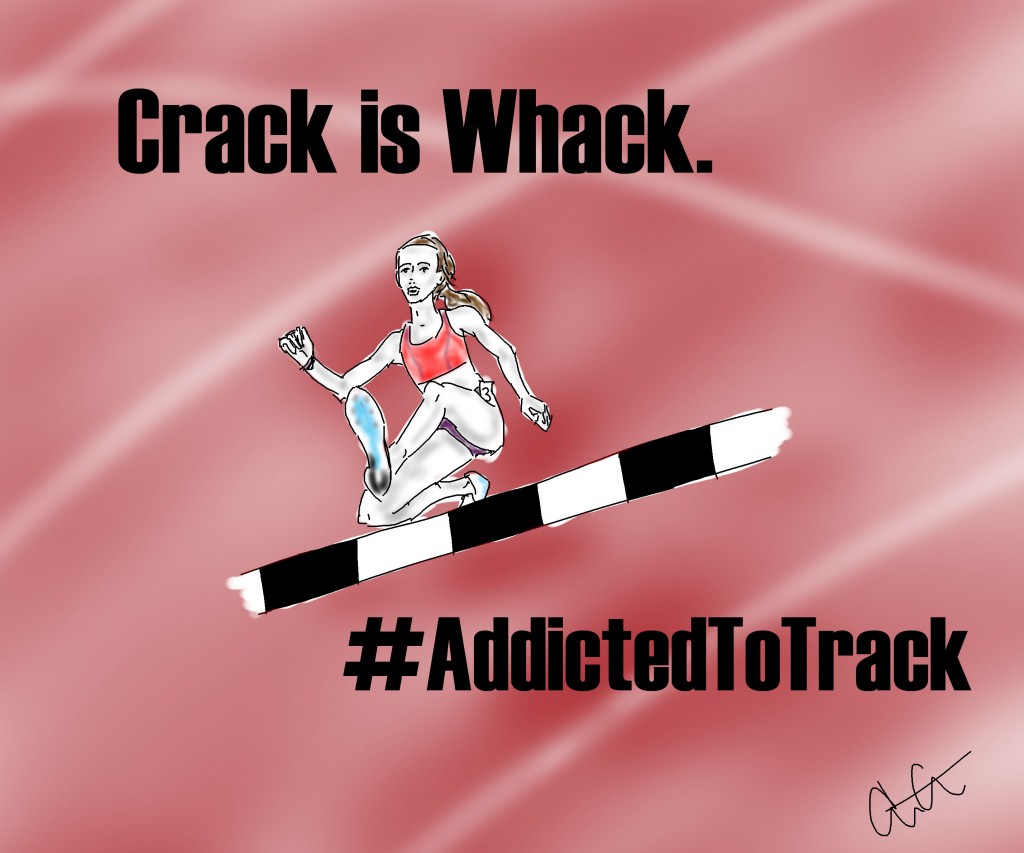 To be perfectly honest I've had plenty of people tell me that this whole running thing is an addiction. I used to try to argue with them, because the word 'addiction' seems to have a negative correlation.
People get addicted to drugs. Drugs are bad. People get addicted to gambling. Going bankrupt is bad.
To me running isn't something bad, so I got offended when the term 'addiction' got thrown my way. I saw it as an insult to running and the great amount of joy it gives me. (Or rather the sanity it helps me hold together!)
So at first I rebuffed, but over the years I've come to embrace the 'running addict' moniker because I've given it lots of thought.
I probably am addicted to running. I get insanely grumpy and even depressed when I can't get my mileage fix. Withdrawals??
When I am able to run I know I'm a far better, more productive, happier person.

Running has helped me build friendships, learn perseverance on a level only other athletes can appreciate, it's given me confidence, it's helped me through some of the worst times in my life, it's helped lead me to some of the best as well.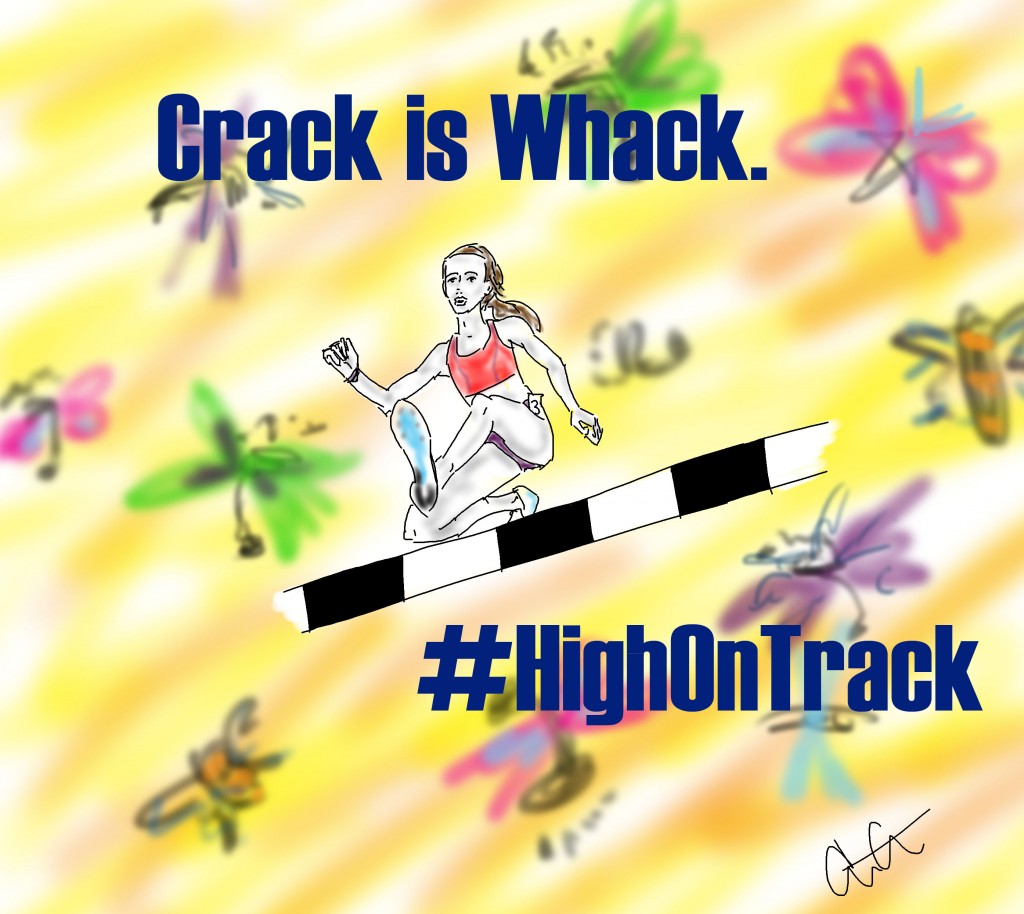 It's taught me to keep going ahead, to always run forward and instilled the endurance to get up and face another day regardless.
Track may get me high…the nerves, the adrenaline, the butterflies every time I hear a starter pistol. The phantom lactic acid burning in my legs upon hearing the gun, like an amputee must have phantom limb tinglings.
I'm a running addict, so be it. I've had people try to beat into my brain that when they then use the term addict applied to my running it IS meant to be a bad thing, an insult. To them they think I'm running away from something, trying to avoid the 'real issues' and obviously I must have a closet full of skeletons that only my running is slick enough to be able to hide.
These people can go all 'deep' on this running addict thing but to me if I have to be addicted to something I'll surely pick running.
Running and endorphins can be my drug of choice. And to be perfectly clear to any and all doubters, running is a GOOD thing. I'm the Arty Runnerchick and I'm proudly a runner addict.
1) How have you addressed the whole 'running addiction' term if you've had it applied to you?
Actually, a while back another awesome blogger, writer, runner Mark at 'Writing, Running and the Human Experience' did a great post about what being addicted to running meant to him and broke it down wonderfully, very thought-provoking indeed! Check this guy out.
2) Do you see 'addict' as a bad term with negative connotations? Is there anything else to be 'addicted to' that could actually be a good thing?
3) I'm also addicted to track and tomorrow is the LAST day of the Olympic Track Trials in Eugene! The 1500 meter finals are tomorrow, and if you haven't read the interview I did with Jordan McNamara yet you can do that HERE. He's in the finals…so cheer for him! Leave a line on anything else Trials related you'd like to say.
SHOUT OUT to Amy Acuff for making her fifth Olympic Team…can you say AM-azing!!

Related posts: